Orphan Black is over. All we have now is stored on the DVR to rewatch endlessly. Sob. I was a huge fan of the show and want to celebrate its time on live TV.
Here are 5 of the many things I loved in 5 seasons of Orphan Black.
1. Tatiana Maslany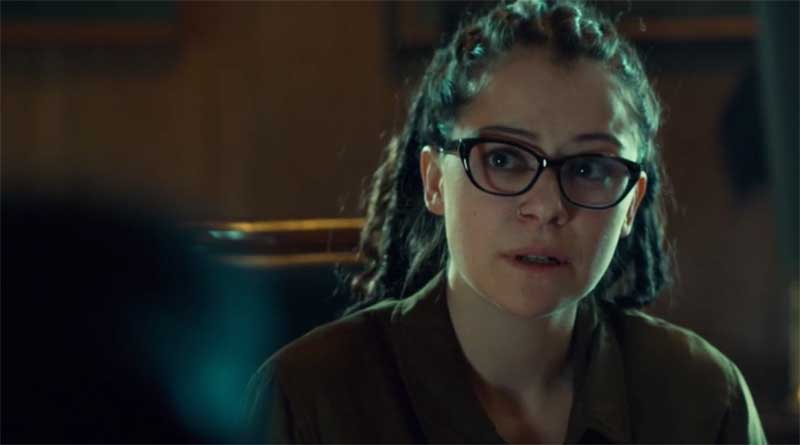 Tatiana Maslany is a marvel and a wonder. She played countless variations of herself with so much skill and distinction, it was sometimes hard to even remember that the same woman was doing all those things we saw on our screens.
Every clone we met was a full-blown distinct personality. Some of that was good writing, but most of it was Tatiana being excellent beyond measure.
And we feel so lucky to have you.#FarewellOrphanBlack pic.twitter.com/dSirFgOmvX

— Orphan Black (@OrphanBlack) August 10, 2017
Orphan Black proves that Tatiana Maslany is one of the most talented actors of all time. I'm actually kind of proud that I was there from the very first episode watching her and being amazed by her, talking about her on this blog and on Twitter. Brava, Tat.
2. The Rest of the Cast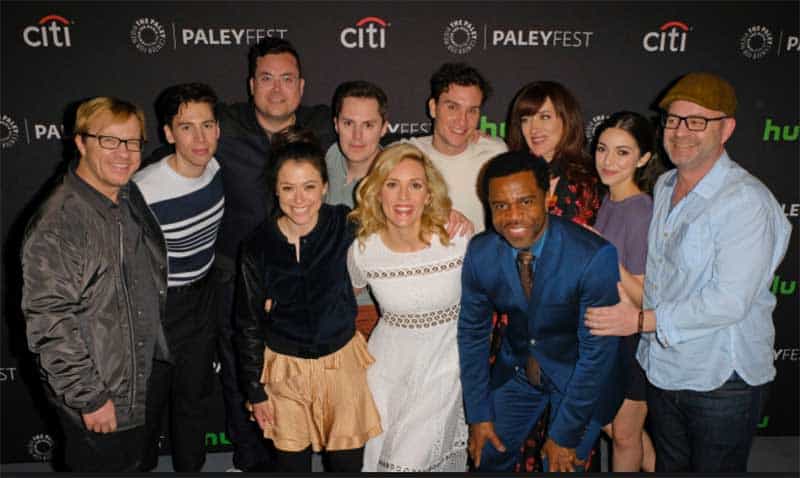 The cast was so good at the job.
I love Maria Doyle Kennedy. I want her to be in everything I ever see ever again.
Jordan Gavaris was perfect as Felix. He did a fantastic job as the rock-solid character who held everyone together no matter what the obstacles.
Kristian Bruun was the perfect schmuck of a husband for Alison, and when he occasionally found his inner hulk he made it believable.
Kevin Hanchard was the good guy, the protector. My hero. Throw Josh Vokey in that category, too.
Other cast members I found particularly delightful over the seasons include Evelyne Brochu, Ksenia Solo, Michael Mando, Inga Cadranel, Ari Millen, Skyler Wexler, Jessalyn Wanlim, and Matt Frewer. I should list every actor's name from this cast, because they were all such pros at what they were asked to be and do.
3. The Writing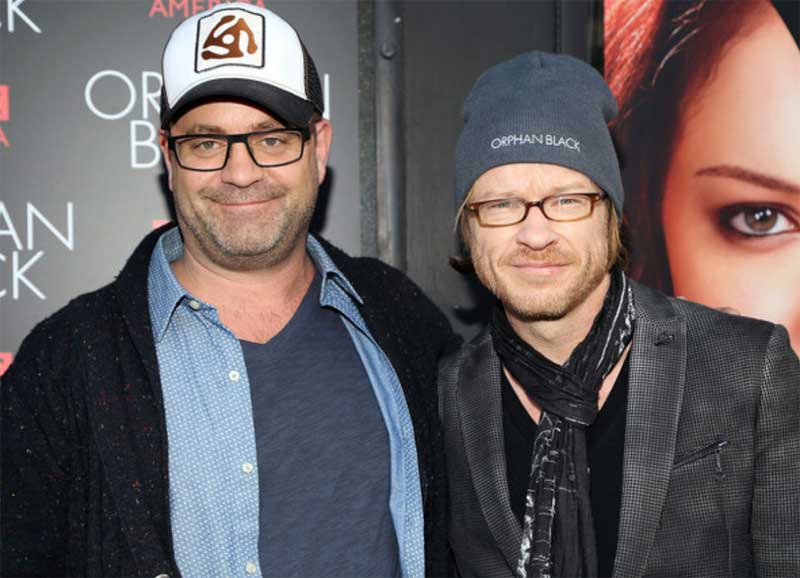 The writing was deeply thought out. The science was always real. The science was always relevant and fascinating. References to things like Eisenhower's military industrial speech added depth to the themes underlying the storytelling.
Two men, John Fawcett and Graeme Manson, wrote this epic story about female empowerment, female agency, and women's right to determine what happens to their own bodies. They wrote many female characters, not all clones, for the actors to dig into and make real. They did it with humor and depth. They threw in unexpected plot twists to keep it dramatic, resurrected a lesbian everyone thought had gone away to trope heaven, and pulled new ideas out in every season.
There wouldn't have been an Orphan Black without these two brilliant feminists, so a big thank you to them both.
4. The Love
All the best stories are about love, and Orphan Black didn't disappoint.
I loved the romantic storyline between Cosima and Delphine. I even loved Cosima's season-long detour into Shay. However, with the exception of the gay storyline, Orphan Black was never about women pairing up with the right person.
That's actually a good thing.
Orphan Black was about love, but not romance. Love for family, for the sestras.  The family units of Sarah, Felix and Mrs. S and of Donnie and Alison were based in love.
Women supporting women was the background layer in Orphan Black. The sestras, Mrs. S, Kira: the network of support that held the world in balance was female. The relationship between the sestras was all about that glue of love. Sisterhood saved the day. The future is female!
5. The technical artistry
Again and again the technical team behind the scenes figured out ways to make it work when more than one version of Tatiana Maslany appeared on the screen at the same time. The clones seemed to touch, to interact.
Tatiana credits her acting partner Kathryn Alexandre for making it real, and I do, too.
But I also appreciate the folks who were measuring and marking and green screening and working out sight lines and locations down to the millimeter where hands and objects needed to be. I appreciate the computer wizards who stitched together multiple versions of a scene to fool our eyes into believing.
Clones holding hands in bed, passing a tissue from one hand to another, one clone giving an injection to another clone, one clone delivering another's babies, one clone hugging another in a shower – it all looked real. A big round of applause to the magicians who made it believable.
The crew shares their favorite moments from the past 5 years of #OrphanBlack.#FarewellOrphanBlack pic.twitter.com/0zfiiZGJy9

— Orphan Black (@OrphanBlack) August 11, 2017
I want to thank everyone who worked on Orphan Black. It was always interesting, always relevant, always exciting, always meaningful, always spectacularly put together, and always brilliant.