A Thousand and One is about a mother who steals her son away from a foster home. It spans about 10 years from the 1990s to the early 2000s in Harlem. Teyana Taylor as Inez, the mom, gives an outstanding performance that dominates the film.
Many aspects of A Thousand and One go unspoken. You see them, but there's so much drama in the difficulties of life for Inez and Terry (played by Aaron Kingsley Adetola, Aven Courtney, and Josiah Cross at 6, 13, and 17) that there's no time for explanations. Speeches by mayors that lead to stop and frisk or gentrification are background noise. The demolition of housing to make way for upscale stores are background visuals for people walking on the street.
Inez needs to hide Terry from the welfare people. She gets him fake papers with a fake name. That serves them well until he's 17 and has a possibility of going to college. Bad paperwork is noticed quickly then.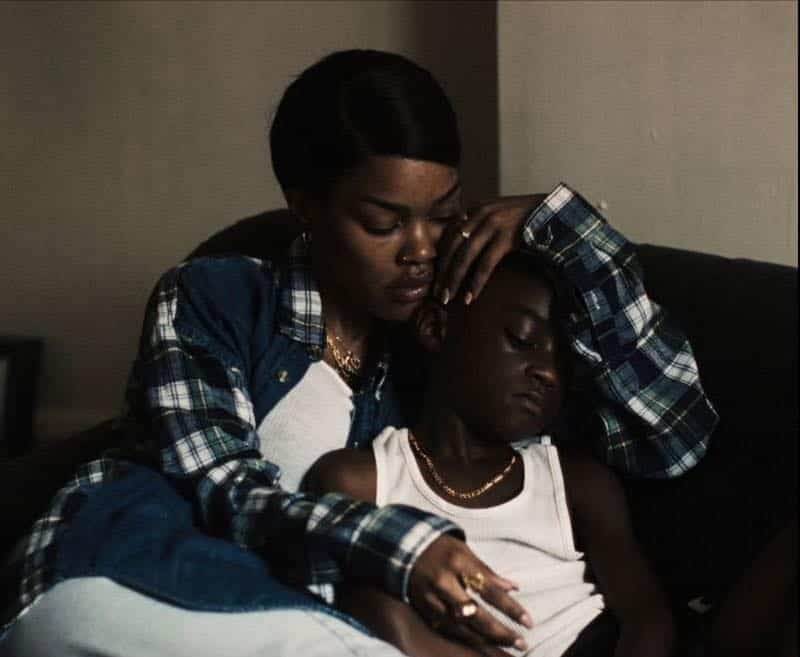 Inez is hotheaded and immature in many ways. She's damaged herself. But she's determined to care for Terry. She finds a job and an apartment.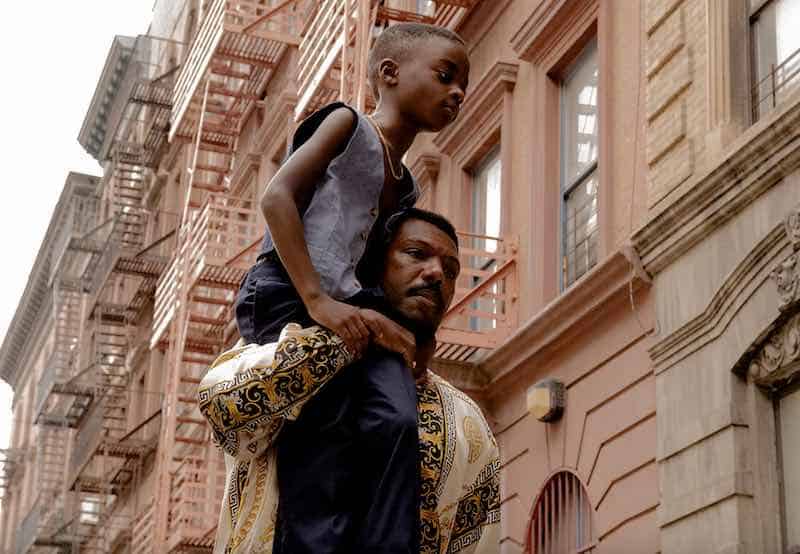 Inez brings Lucky (William Catlett) into the apartment and the family. He's a reluctant father, but he loves Terry. Lucky and Inez eventually marry. They live in the apartment for 10 years, until the new white owners find ways to force them out of the building so they can gentrify it.
Eventually all the secrets that Inez and Terry kept imploded on them. There were other secrets that Terry didn't know that were devastating. I thought the film was really strong as Inez (and sometimes Lucky) did their very best to raise Terry. But once all the secrets finally came out, the ending fell apart a bit for me. The ending did effectively show the uncertainty of life as a Black person in America – a strong message through the entire film.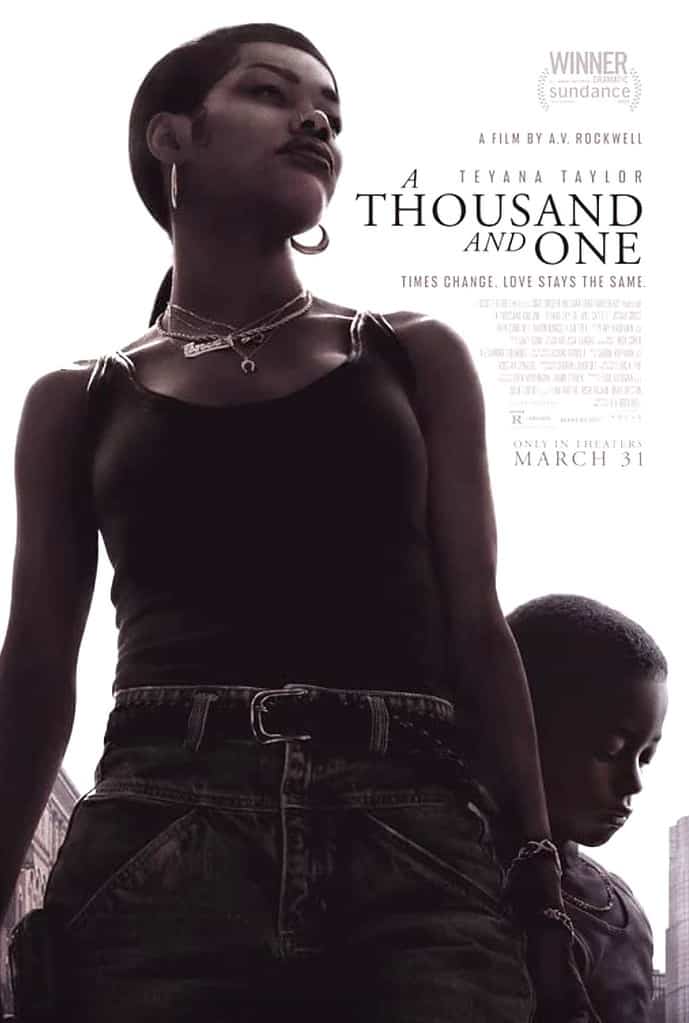 A Thousand and One was written and directed by A.V. Rockwell. She's a powerful visual storyteller and a young director to watch. Another person to watch is Teyana Taylor, who was just magnificent as Inez.
This film is currently streaming on Peacock as part of the subscription, or can be purchased on Prime Video.