Adult Material is a funny but grim story about a p0rn star. It explores her personal and professional life, her background, and her decision to be a whistleblower for the abuses in her industry. The 4 part British mini-series is streaming on HBO Max.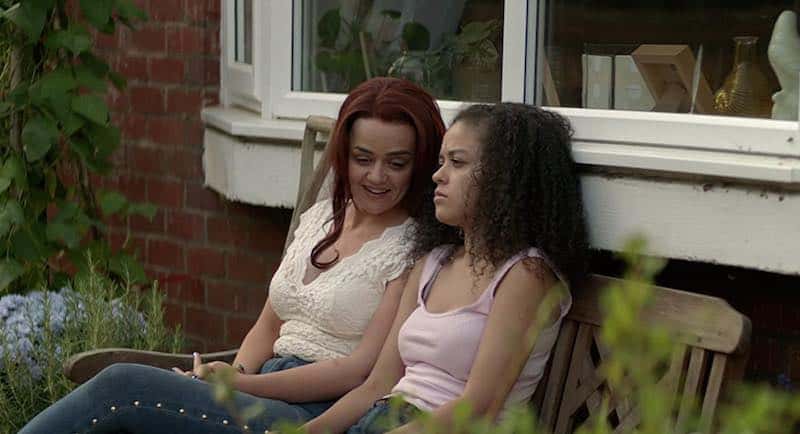 Hayley Squires stars in Adult Material as Hayley Burrows, who uses the screen name Jolene Dollar in her work. She's 35 years old, has a husband, Rich (Joe Dempsie), and three kids. She drinks waaayyy to much. Her life smashes into a brick wall when a young actor named Amy (Siena Kelly) starts working on one of her films.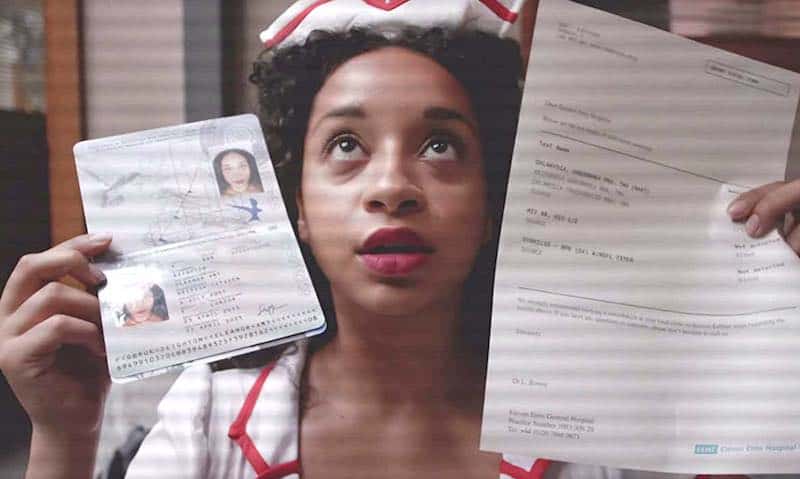 The precipitating problem: Hayley warns Amy off doing an anal scene on her first day of shooting. Especially since it's with the visiting American Tom Pain (Julian Ovenden). Hayley hates Tom Pain (we don't find out why until well into the series). Her boss Carroll Quinn (Rupert Everett) had promised her that Pain would never work on any set where Hayley was working.
Yet here Tom Pain is. Doing a scene with the innocent seeming Amy that causes rectal prolapse. Carroll refuses to call her a doctor. Hayley is furious when she learns about this. She takes Amy home with her and lets her live in her house. She's maternal and protective with Amy.
Carroll throws a big party for the American star. It's crowded with Hayley's co-workers. Tom Pain attempts sex with Amy in the kitchen of Carroll's house and she stabs him with a big knife. Again, Carroll won't call for an ambulance or the police.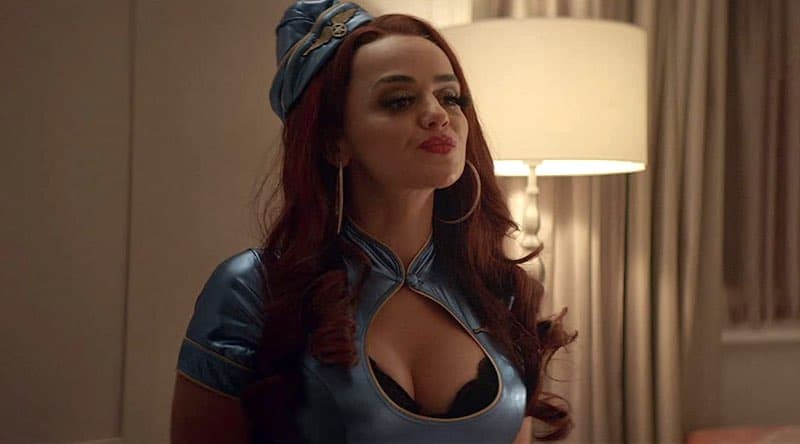 Hayley calls for the police and an ambulance. Then she starts talking. She uses social media and the press to open up accusations about unsafe working conditions and accuses Carroll of an abusive work environment. She posts the truth about how fake everything is and about the money grubbing at the top.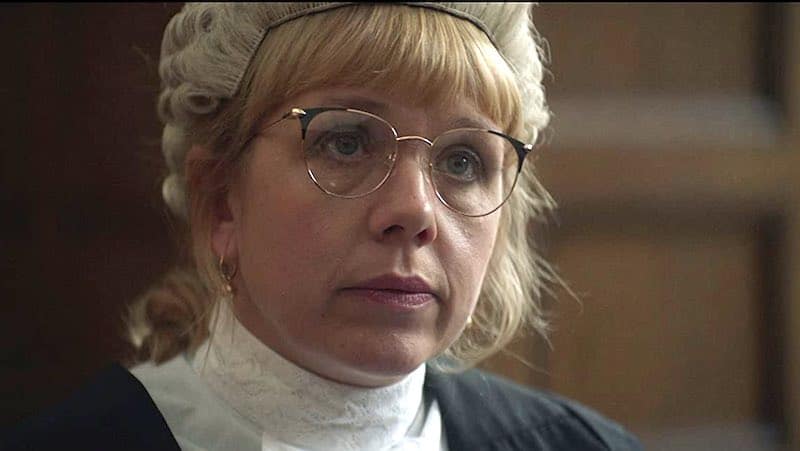 Stella Maitland (Kerry Godliman) is Hayley's lawyer when Carroll and the big corporate interests making money off the films sue Hayley. Though the course of the trial and Hayley's interactions with Stella, we get Hayley's back story. Her childhood and her history with Tom Pain explain a lot.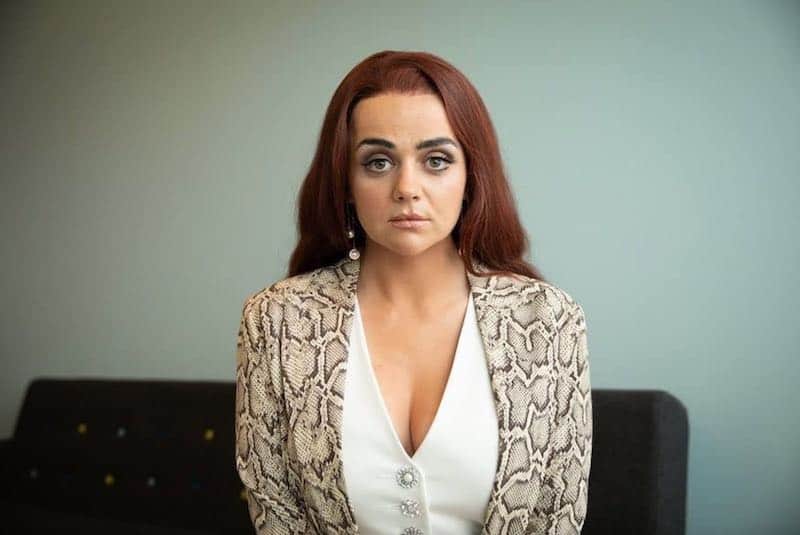 Hayley quits working in p0rn and tries to support her family with a job in a coffee shop as the trial and her personal crises drag on.
There's a lot crammed into only 4 episodes. We learn about how women get involved in this industry and what they get out of it. We learn a lot about Hayley, in particular. We don't learn as much about Amy, who is a mystery much of the time.
Because of the material involved, there is frank language, bare skin, and sexual situations. However, it isn't provocative. Considering what they are dealing with, the camera work is almost discreet. I credit Dawn Shadforth, who directed the series, and the writer Lucy Kirkwood for the way the topic was handled. There were flashes of comedy to lighten things up.
Hayley Squires is brilliant in this. In looking over her credits on IMDb, I realize I must have seen her before in this or that. She didn't really make an impression. But she demonstrates her star power here in a big way.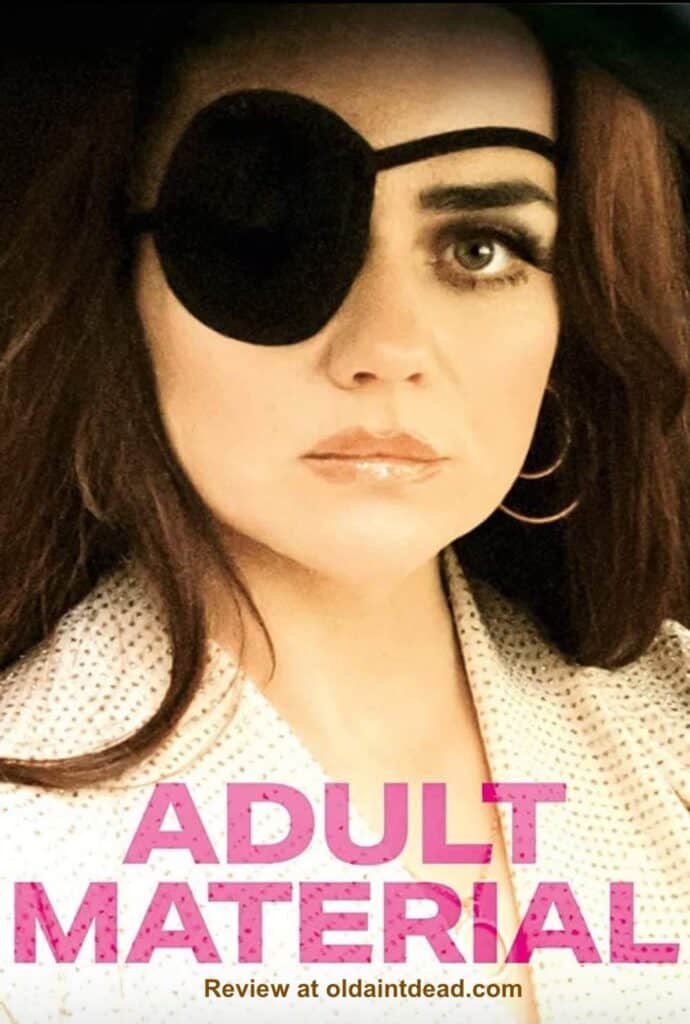 A quick word about the eye patch. Hayley gets an STD in her eye. Her daughter Phoebe catches it too because she wears mom's fake eyelashes one night. STDs aren't Hayley's only medical problem.
Take a look at the trailer. It makes the series seem more comedic than it actually is.
Does this look like a series you would watch? Please share your reactions if you do.