Alaska is a Drag is the kind of independent film I look for. It tells a particular story about a unique character in a unique situation. It shows a world and a life that we've never seen before in a film. And, it was written and directed by a woman, Shaz Bennett. You can see it on Netflix.
Alaska is a Drag is set in an unnamed town. Cruise ships stop there, which provide the main character Leo (Martin L. Washington Jr.) with a constant supply of discarded gowns and showy dresses. The town's other source of employment is the mind-numbing, soul-killing fish processing plant where Leo works.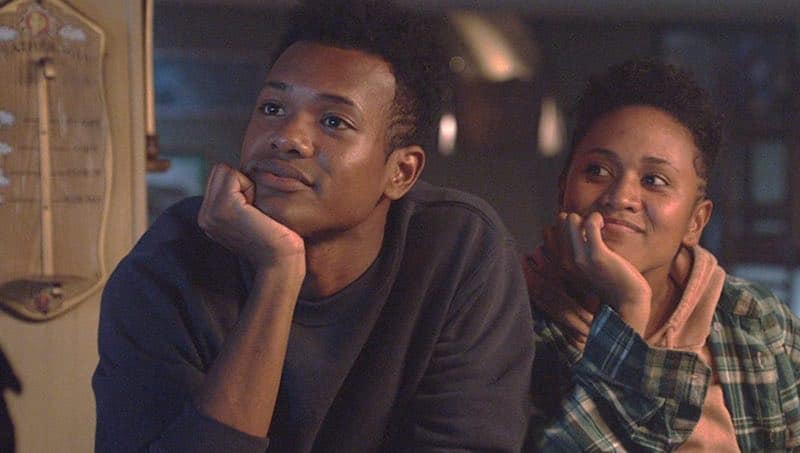 Leo and his twin sister Tristen (Maya Washington) share a small trailer and a love for a musical fantasy world where Leo is a famous drag queen. They are broke. Tristen has cancer and is getting chemotherapy. Their mother (Nia Peeples) abandoned them years ago. They've relied on each other for everything since then.
Their father (Kevin Daniels) stole the tires off their pickup to hock for gambling money. When he isn't gambling, he's standing by the highway holding up signs about Jesus.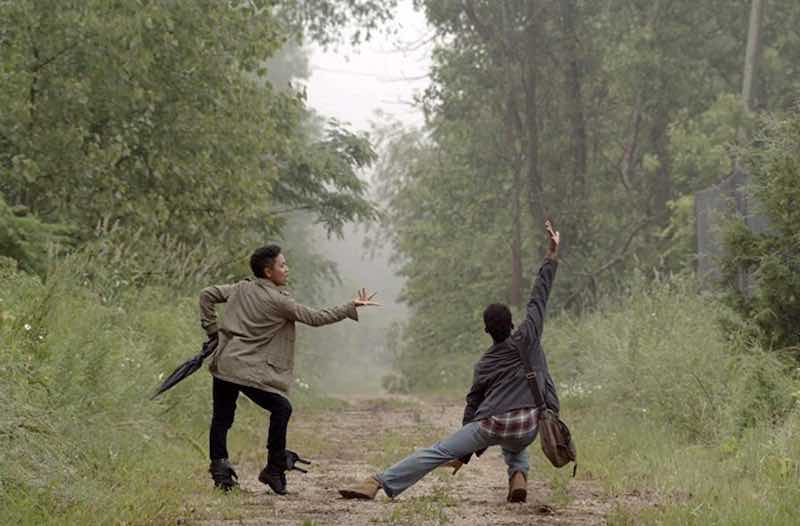 Everywhere Leo and Tristen go together, including the muddy road they walk to get home, becomes a location to picture themselves in the spotlight and famous. The Northern Lights frequently light up their world, but these two carry an imaginary world of bright light and music at all times. They dream of moving to Los Angeles, finding their mother, and Leo making it big in the drag world.
Leo is bullied by the other men at the fish cannery, particularly Kyle (Christopher O'Shea). Kyle is one of those bullies who picks on gay men because he's attracted to them. Leo is gay and as swishy as can be when in drag. In normal moments he's strong and tough and a good fighter. Their boss, Diego (Jason Scott Lee), has a boxing gym and wants to get Leo and Kyle in a match.
At the same time Leo is perfecting his boxing moves and attending to Tristen's chemo treatments, two important things happen. There's a drag contest at the bar run by Margaret Cho and a new person moves to town: Declan (Matt Dallas).
Whew. That was a lot of explanation to show the set up and premise for this story about being yourself no matter how difficult.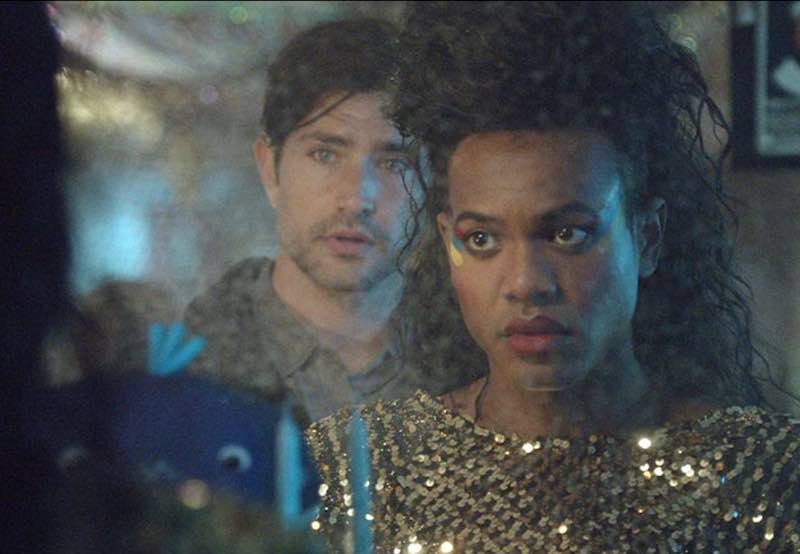 Declan likes Leo. That shakes up Leo's world in big ways. Declan is new to being attracted to a man. After he sees Leo in drag, he tells him he likes him as a woman. Leo is offended. He's not a woman. He's a man in drag. This lesson in gender identity was a meaningful part of the film for me.
The specific details about life in this small town in Alaska were so well chosen. The small trailer that Leo and Tristen shared. The dresses and spangles that filled their yard for lack of closet space. The expansive multicolored sky juxtaposed against the constricting drone of the fish plant.
All that bred the sudden "lights, camera, action" fantasy world in Leo's mind.
I won't tell you how the story ends, except to say it's on a hopeful note. This first film from Shaz Bennett is very good. She's directed quite a bit of television. I look forward to her future film work.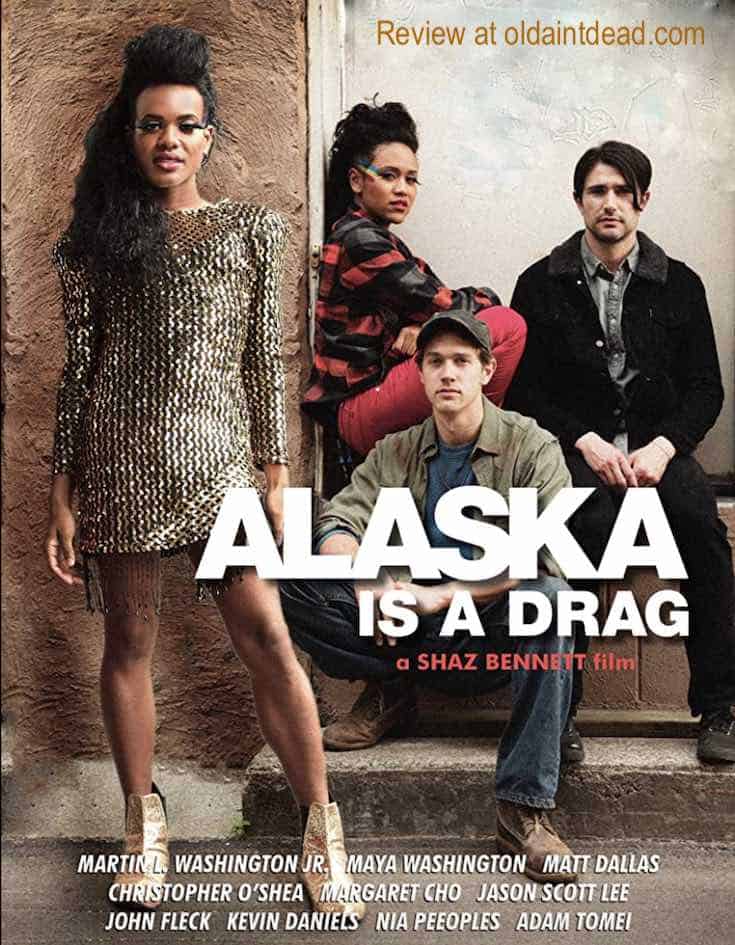 Take a look at the trailer.
Are you interested in this film? If you've seen it, I'd love to know what you thought of it.