Alone Together is a quiet and simple tale about the first weeks of the COVID lockdown in March 2020. It was written by, directed by, and stars Katie Holmes. The writing was ordinary, but the direction was good and gave us a positive example of the female gaze.
In Alone Together, June (Katie Holmes) is headed from NYC to upstate New York to spend a week in an Airbnb with her boyfriend John (Derek Luke). Trains and buses are shutting down, restaurants are closing, and life is screeching to a halt. She gets there in a Lyft.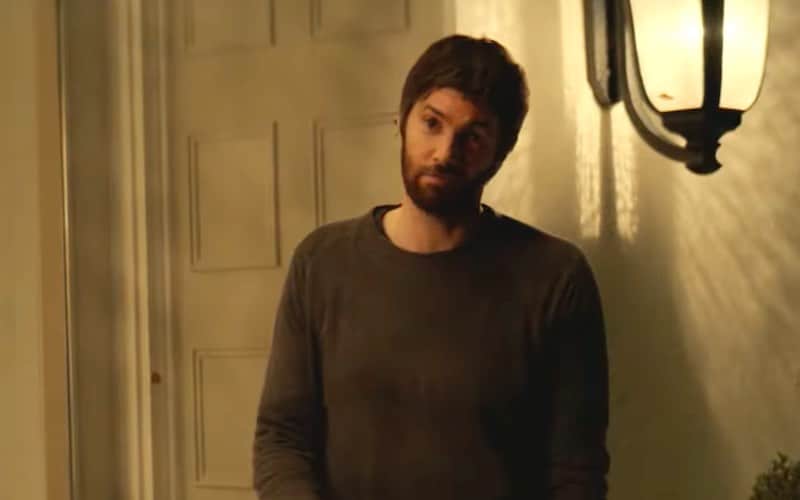 She finds Charlie (Jim Sturgess) in the rental at the same time she receives word from John that he isn't coming because he's with his parents. Charlie lets her in after some discussion.
From the outside, it's a huge house, but once inside we're told it's a one bedroom one bath. Charlie gives June the bed and he takes the couch.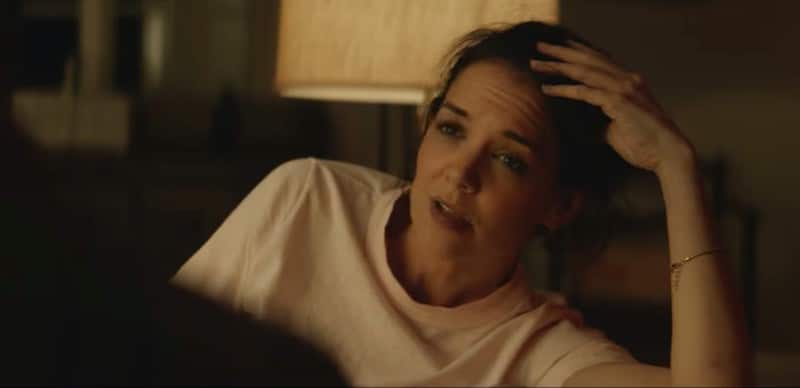 Of course, the predictable happens. They get acquainted and fall in love.
June leaves a voice mail for John that she wants to break up. She talks to her best friend Margaret (Zosia Mamet) on the phone. Charlie talks to his mom (Melissa Leo) on the phone. They take walks and go for bike rides. Nothing big happens.
The loves scenes are well done examples of the female gaze. Those moments and a scene near the end when Charlie and his mom are standing yards apart unable to hug are the most poignant scenes in the film.
There are many other early COVID stories. Ones I've reviewed like 7 Days by the Duplass brothers or Help with Jodie Comer are so different from this one. This one is very New York in orientation, simple and straightforward, and not particularly groundbreaking. It would be great to see a story like this with LGBTQ+ characters.
This is Katie Holmes 4th gig as a director. I like to support women who are talking the reins in Hollywood and making their own opportunities. If you watch this one, I'd love to know what you thought of it.
Alone Together is available on Hulu, YouTube, and possibly other places. Here's the trailer.