With Ruth Bader Ginsburg's passing in the news and new documentaries that bear on the upcoming election, I spent the weekend watching docs. I saw RBG for the second time, The Fight, and All In: The Fight for Democracy.
As Gloria Steinem once said, "Everything is political." These three films, two issued just prior to a national election, are reminders of that.
RBG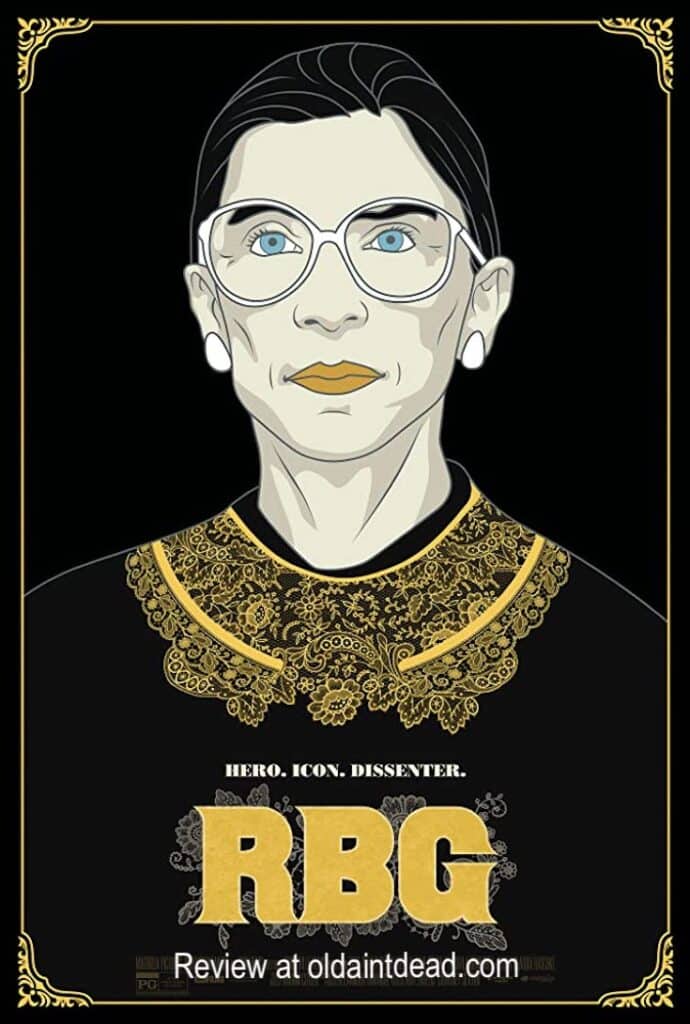 I wrote about this documentary already. You'll find comments and the trailer in that post. Rewatching it was as inspiring and thrilling as the first time I saw it. It's currently available on Hulu.
The Fight
The Fight tells about some particular cases the ACLU has brought against the Trump administration for civil rights violations. The ACLU has actually brought hundreds of cases against the Trump administration, but these are the ones getting the attention in the film.
The cases covered include parents and children separated at the border, transgender individuals in the military, the "Muslim ban," the citizenship question on the census forms, and the right to abortion while in government hands. It follows the lawyers leading the fight in each case and shows the high pressure world they live in.
Directors Elyse Steinberg, Josh Kriegman, and Eli Despres gave us an emotional sense of the high stakes in each case and the scramble to get ready. This film with real life lawyers as the stars is a wonderful piece to accompany the Ruth Bader Ginsburg story. You can find The Fight on Hulu and other streamers.
All In: The Fight For Democracy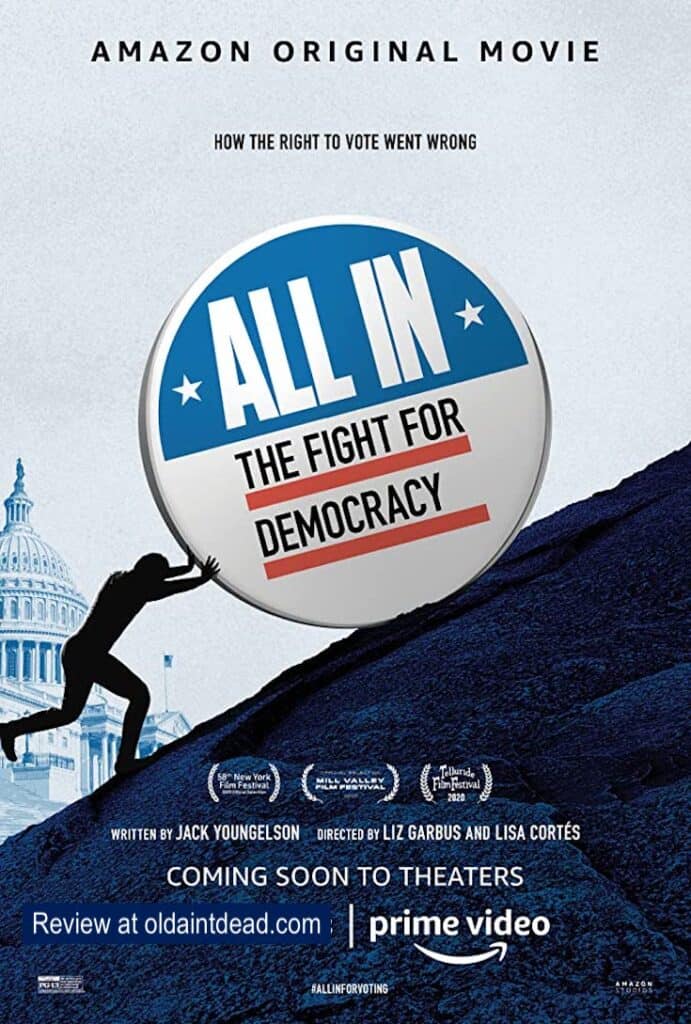 All In: The Fight for Democracy looks at voter suppression. Lisa Cortes and Liz Garbus directed. Stacey Abrams and numerous others tell the story. The film looks at the 2016 Governor's election in Georgia, in which voter suppression changed the outcome. It details all the methods that were used to prevent people from voting.
In Georgia (and elsewhere) the methods included purging the voter rolls so people who where once registered no longer are, physically removing polling places so they are fewer and further apart, understaffing polling places, putting faulty equipment in polling places, requiring voter IDs, and more.
The exact same methods are being used in the 2020 election on a national level. And nationally now the POTUS is casting unfounded doubts on mail in voting. That's going to make it harder for a lot of people to vote.
To make sure your voice is heard in 2020, you may need a prepared plan of action. Make sure your registration is up to date and correct. Find out where you can vote and vote as early as possible. If your state is good about voting by mail, try that. Just be sure to mail your ballot back early. If you go to Google and type 'how to vote' and your zip code you find everything you need to make sure you are ready to vote.
Catch this one on Prime Video.