Father of the Bride has been made twice before, but not like this Cuban/Mexican melange of English, Spanish, tradition, and modernity. It is lighthearted and fun and something to cheer you up a bit after a day of dreary news.
Father of the Bride stars an excellent Andy Garcia and Gloria Estefan as the parents of the bride.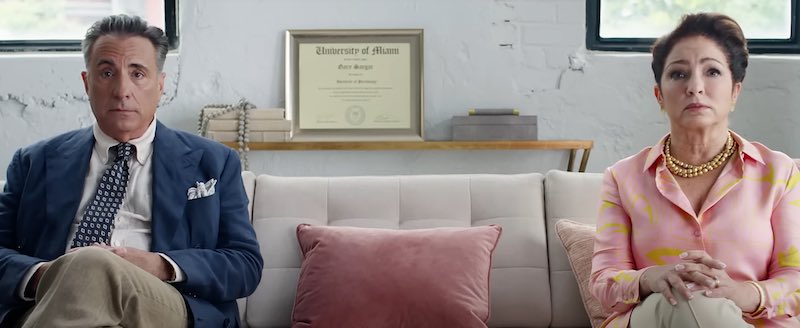 When the story begins Billy and Ingrid Herrera are feuding and fighting. After a year of couples therapy, Ingrid gives up and says she wants a divorce. It's on a day when they expect their oldest daughter Sofia (Adria Arjona) to arrive home.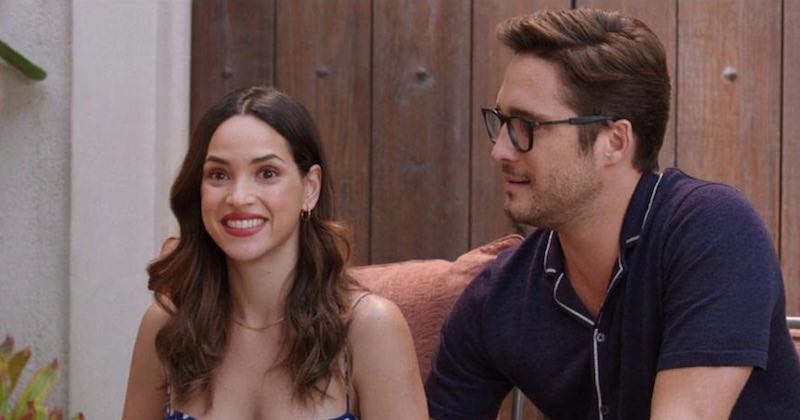 Sophia arrives with Adan (Diego Boneta) and the news that they plan to get married and move to Mexico. In a month.
Billy and Ingrid agree to put off the divorce news until they can get Sophia's wedding put together. Everyone wants a different wedding. Sophia and Adan want something simple, maybe outside, with no priest.
Billy wants the hire the Biltmore Hotel, invite a ton of people, and be as traditional as possible. Then Adan's father (Pedro Damián) shows up with his new wife, his old wife, and a baby. He is richer than rich and wants to throw a big extravaganza wedding.
Nobody cares what Sofia and Adan want as the two machismo fueled fathers jockey for control.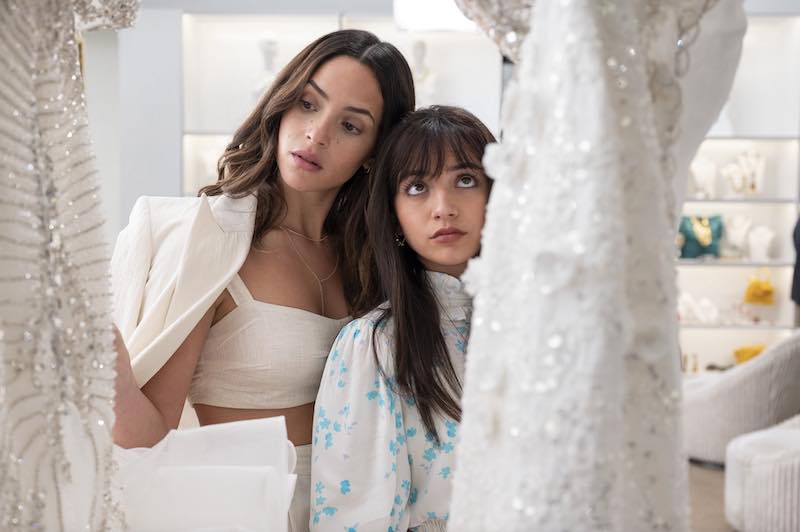 A ditzy wedding planner is hired. Sophia's younger sister Cora (Isabela Merced) gets busy designing the wedding dress and the bridesmaids dresses. It's a race.
Could Cora please have a movie all about her? She was a delight.
And then there's a disaster. An actual disaster from Mother Nature. With about 4 hours and a lot of ingenuity, an alternate wedding is created.
It's a lot of fun with Latin music and dancing, epiphanies all round, and Billy and Ingrid maybe remembering why they fell in love all those years ago. My favorite part of the wedding was the song Quiéreme Mucho sung by Angela Alvarez. Angela Alvarez is a 94 year old Cuban singer and, by golly, #EldersRock!