First: Friendsgiving
Friendsgiving takes a bunch of funny ladies and puts them all in a funny movie about friends on Thanksgiving. It was written and directed by Nicol Paone. It's streaming on Netflix.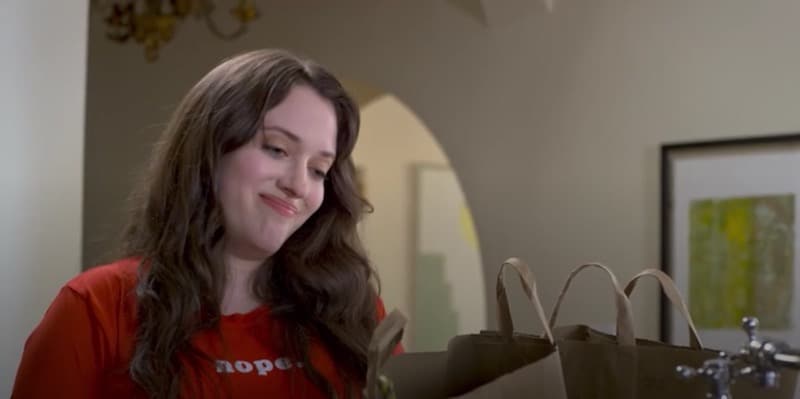 Friendsgiving was released in 2020, but was obviously filmed before Covid. Two best friends, Molly (Malin Akerman) and Abby (Kat Dennings), are dealing with breakups. Molly's husband left her and her baby just a couple of weeks ago. Abby's been crying over losing her girlfriend for months. They plan to spend Thanksgiving together – just the two of them.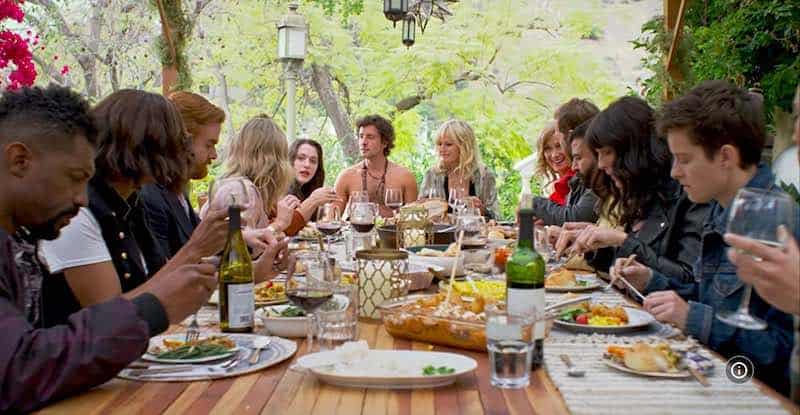 Things didn't go as planned. First it was just Molly's new guy Jeff (Jack Donnelly). He spent most of the movie undressed and served as eye candy for the female gaze.
Molly's mother (Jane Seymour) arrived from Scotland. She spoke in a crazy accent not found anywhere on planet earth and flirted with all the men.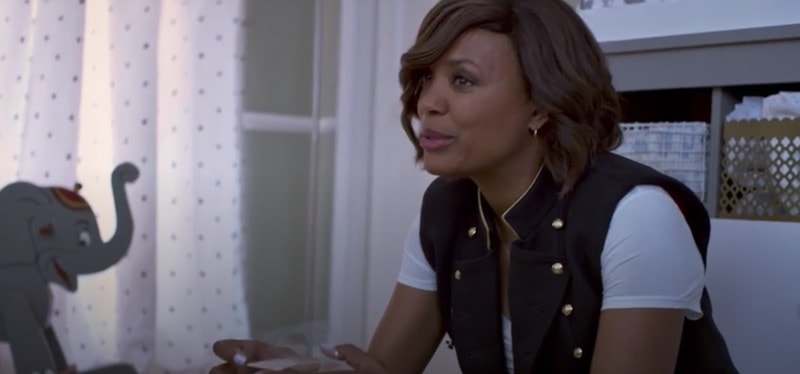 Lauren (Aisha Tyler) showed up with her husband, two kids, and a bag of shrooms. She invited a whole contingent of lesbians in hopes one of them would click with Abby, but that didn't go according to plan, either.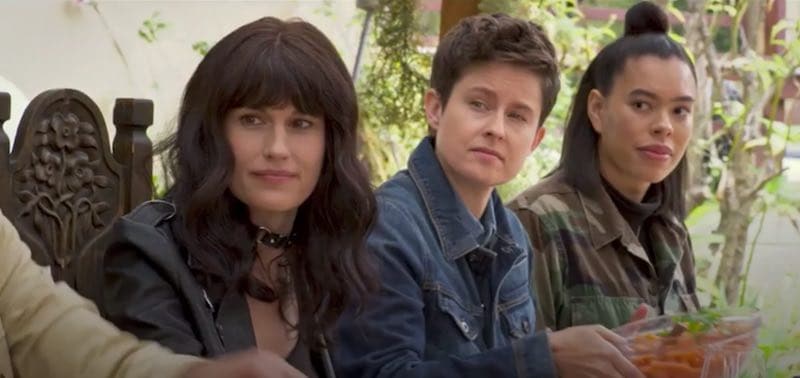 Others who appeared in the film include Margaret Cho, Wanda Sykes, and Fortune Feimster. You could say they were shroom-lesbians.
The film was uneven, not always funny, and felt like parts of it belonged in a different movie. The best part was Malin Akerman and Kat Dennings in serious moments when they fought through their issues as friends dealing with pain. I don't want to recommend it 100%, but it will get you through an afternoon with some of your favorite actors having a good time together. This film was not great. It was merely average. The bloopers at the end were very funny – so there's that.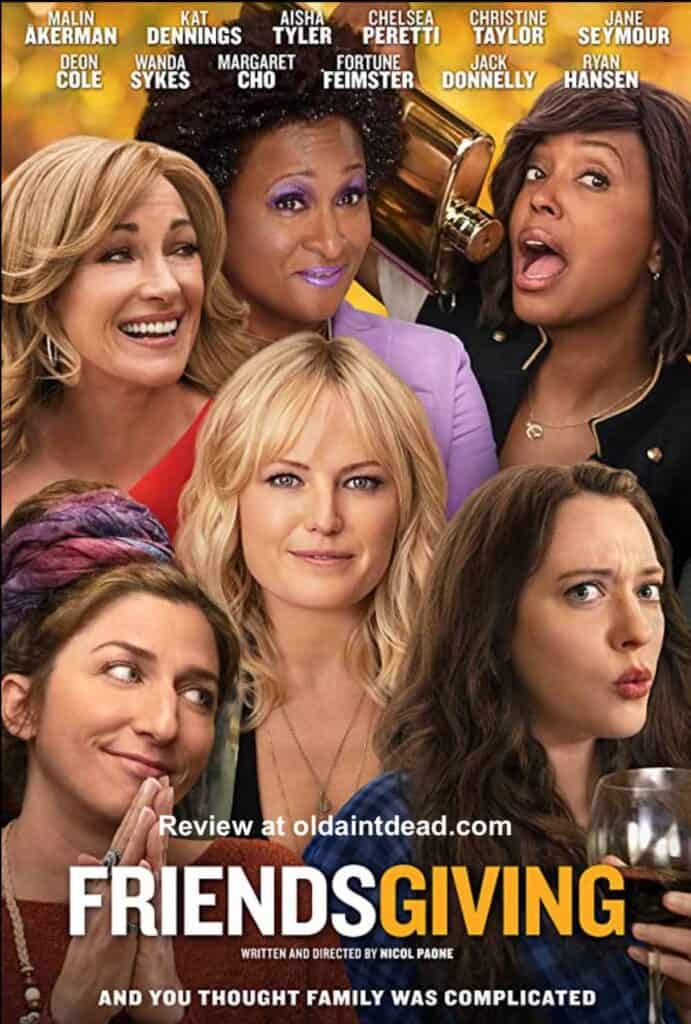 Watch the trailer on YouTube.
And then there's Chick Fight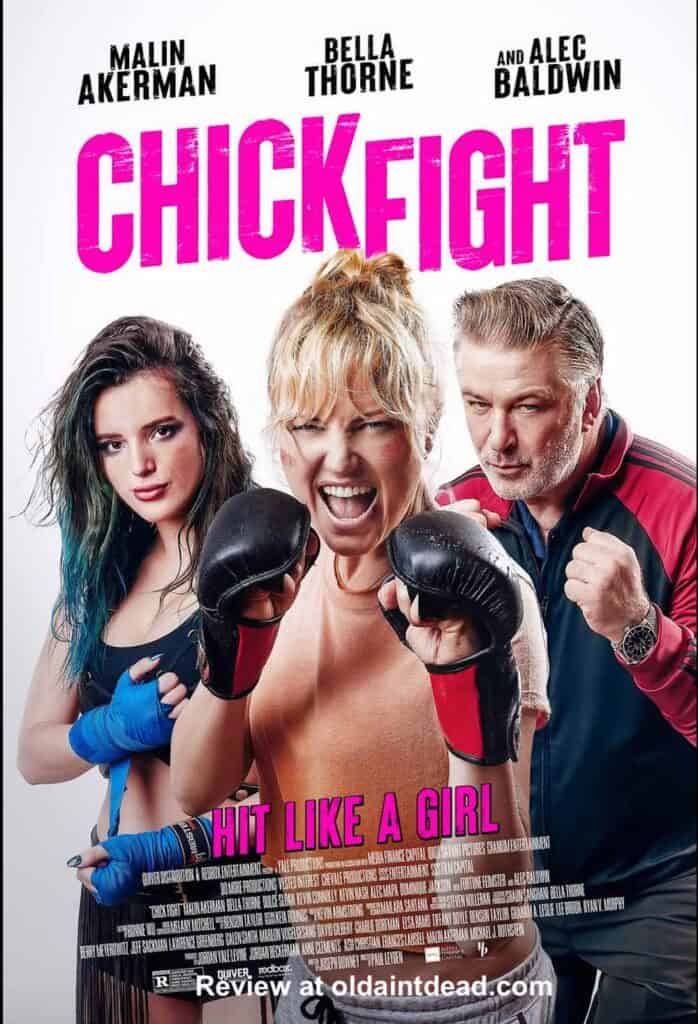 While we're on the topic of Malin Akerman and comedy that misses the mark by a bit, I give you a quick bonus review of the raunchy Chick Fight. You'll find this one on Prime Video.
The film has a great cast, including some of the people who worked on Friendsgiving.
The plot involves a woman whose life is a shambles when she discovers a fight club for women. She's connected to this in ways she didn't know about. And she learns to fight to take control of her life.
It reminded me a little of GLOW, with women tossing each other about in a ring, but it wasn't as good as GLOW.
Neither of these films is great, but if you like the casts and want some laughs you might check them out.