Happy Valley S2 E5 takes some major turns. A mystery gets solved. Other mysteries remain. Several of our favorite characters are still in trouble. I've tried to be cryptic about spoilers in these brief reviews, but there are some spoilers ahead.
I've thought for some time that Catherine Cawood (Sarah Lancashire) would be my mentor of choice if I ever needed a mentor. She's wonderful at it. Firm but kind. She mentored the young officer Kirsten (Sophie Rundle) in season 1. In episode 4 she mentored an officer who screwed up by not investigating the attack on the postitute Leonie. Throughout series 2 she's mentored Ann Gallagher (Charlie Murphy).
Ann's down in the dumps. A bunch of them take Ann out for a fun evening. Ann gets 100% drunk, shags another officer behind the bar, and pukes up her insides in the street.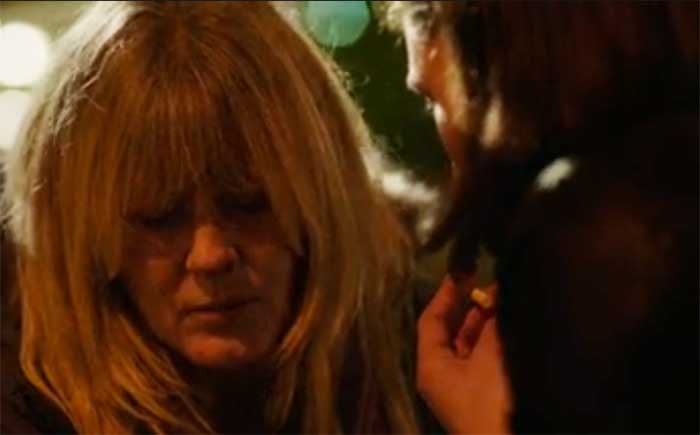 Ann realizes what a good mentor Catherine is, as well. As they talk near a puddle of puke in the street Ann tells Catherine how wonderful she is, how kind and caring. "You embody what god is." Catherine leans down and tells Ann she's going to take her home. Then Ann says, "I can see two of you."
Catherine says, "Omnipotent and ubiquitous. God I'm good." I nominate this as the best line of dialog ever written.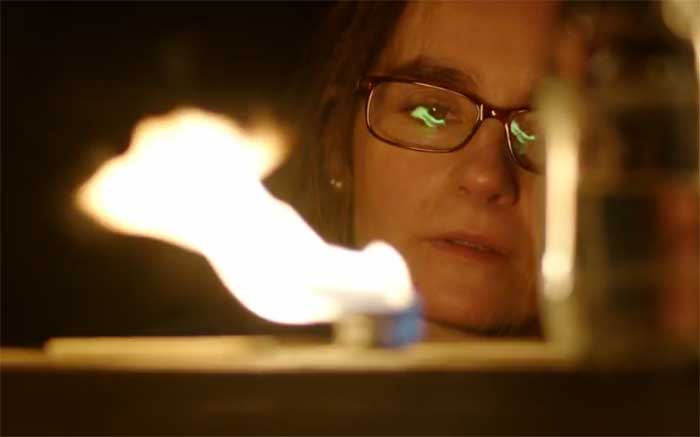 Frances (Shirley Henderson), on the other hand, is spending her evening learning how to make a Molotov cocktail.
In the morning we learn that Catherine is still sleeping in the conservatory with a cricket bat because she wants to hear if anything happens across the way at Winnie's place. Or if the weird person who left a present on the doorstep starts throwing bricks through the windows.
Later Catherine goes out to buy a replacement electric car set for Ryan. She asks the shopkeeper if anyone else has purchased one lately and gets his CCTV of a woman doing just that.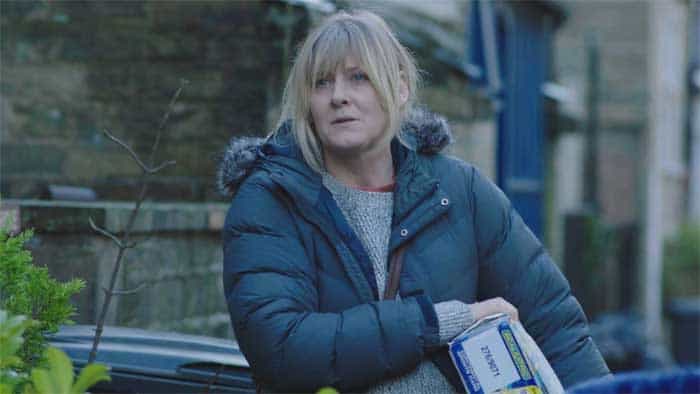 When Catherine gets home with the toy, Ryan says he won't play with it because it isn't the one from his dad.
The police charge Sean (Matthew Lewis) with all 4 murders (including Vicky).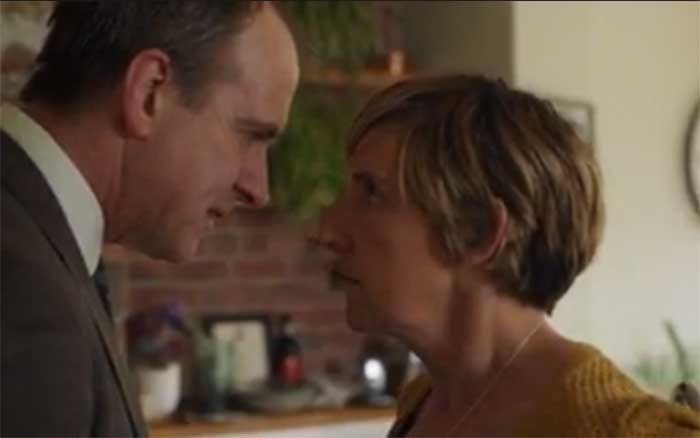 John Wadsworth (Kevin Doyle) sails home in a cheerful mood, tells Amanda (Julie Hesmondhalgh) she's going to be the one to move out, and goes off to rat out Amanda to her lover's wife.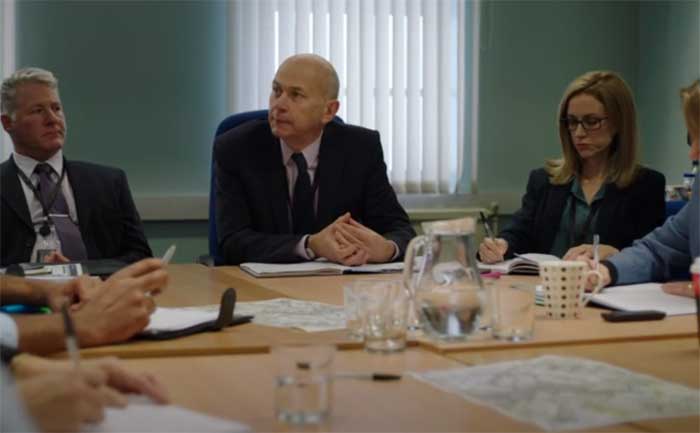 Oops, sorry John. They find another body. One that was left since Sean's been locked up. It's back to square one with the serial killer investigation, especially Vicky who doesn't fit the pattern. And there's a new lead. A parked car was scraped near where the latest body was found. The search is on for the car that did the damage.
Clare's (Siobhan Finneran) been worrying over Neil (Con O'Neill) because he's been out of touch for several days. Catherine gets called to a disturbance in Sowerby Bridge and finds that it's Neil. He's drunk and obnoxious.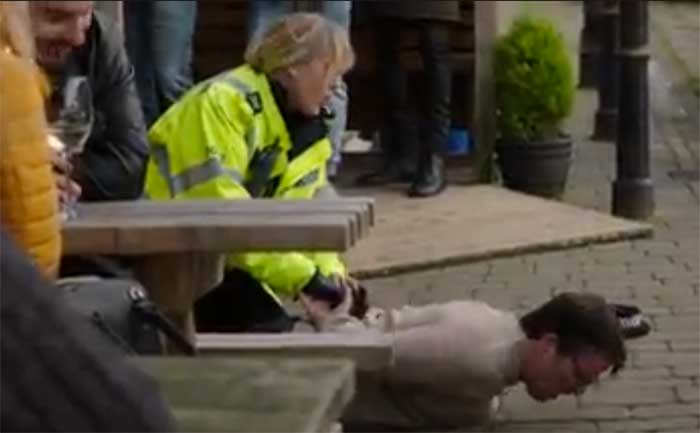 Catherine arrests him. When she and Clare pick him up later, he still doesn't reveal the blackmail and humiliation Vicky put him through, and neither does Clare.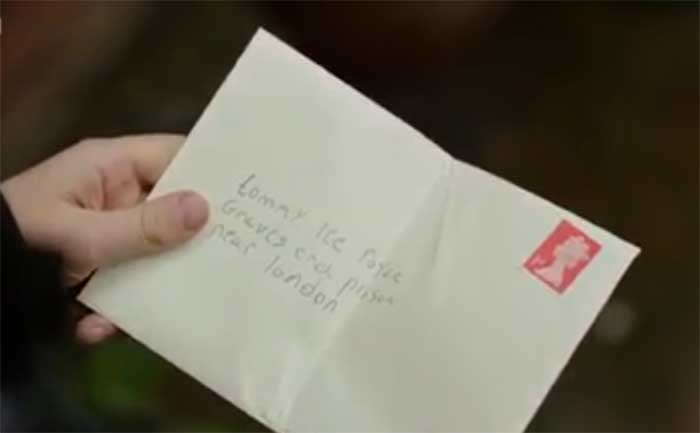 Frances tells Ryan (Rhys Connah) where Tommy is in prison. He sneaks a stamp and heads off to mail a letter to his dad.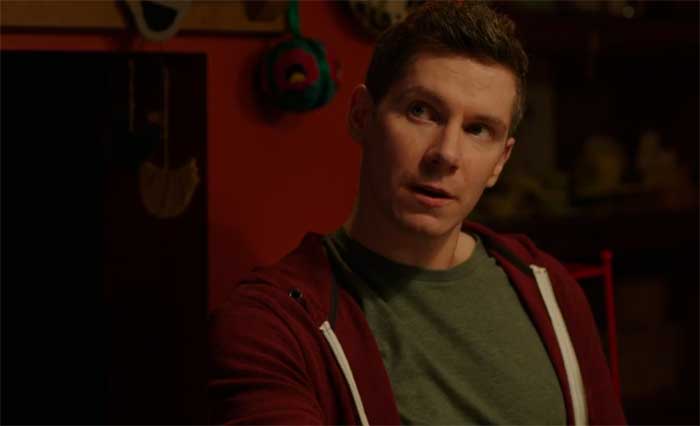 Daniel (Karl Davies) has answered so many of Ryan's questions about his dad and mom lately that he finally snaps to the fact that Ryan comes home from school with these questions. Catherine wonders if it's the new person Ryan mentioned. Catherine shows Clare the CCTV video of the woman who bought the racing cars and Clare confirms that it's Ryan's reading helper.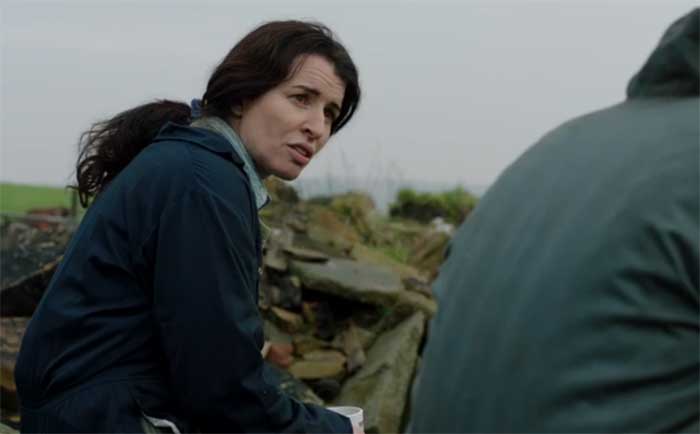 Out on the farm, Daryl (Robert Emms) and his mother Allison (Susan Lynch) discuss the news that another body was found and the police are looking for a scraped up car. Allison tells Daryl that police will be out to ask him about his car because the cops were already there asking him about the bullies he attacked so violently.
You may guess what the implications of the scraped car are in terms of who the serial killer is. The full implications of that knowledge are not what you predict, however. After one of the most moving scenes between a mother and a son I've ever seen, something completely shocking happens.
Some Thoughts
Writer Sally Wainwright, who also directed this episode, is holding the tension to the last second as to what Frances is going to do for Tommy. Will she firebomb the house with Ryan inside?
John, who thought he literally got away with murder, is going to be walking on thin ice in the final episode of series 2. What will he do if he's found out?
We've been given hints about Daryl several times throughout the first 5 episodes as the serial killer case wore on. But his relationship with his mother is so loving, I'm having a problem picturing him doing such violence against women.
Is the sex slave case and the involvement of the powerful Knezevics going to be resolved in episode 6? Catherine needs to stop sleeping in the conservatory with an ear on Winnie's house and get back to her own warm bed.
Ann and Daniel had a nice conversation on the morning Ann woke up at Catherine's house. She told him why she was so disappointed to be stood up by John. Her explanation made sense, but her weeks long funk about it seems a bit much to me.