L.A.'s Finest, season 1, stars Jessica Alba and Gabrielle Union as two cops in a terrifically enjoyable show that tries to be a bit of everything. It has crimes to solve, family drama, a personal vendetta, funny ties to other material, and the totally kickass leading women. You can see season 1 now on Netflix, or rent it on other streamers such as Prime Video. The second season has not been released to Netflix yet.
L.A.'s Finest is a spin off of the Bad Boys films. Because I didn't see those films, I missed some of the call-backs to past plot points, but it didn't diminish my enjoyment of this series. Other jokes and call outs – for example to Ernie Hudson's role in Ghostbusters – were obvious even to me.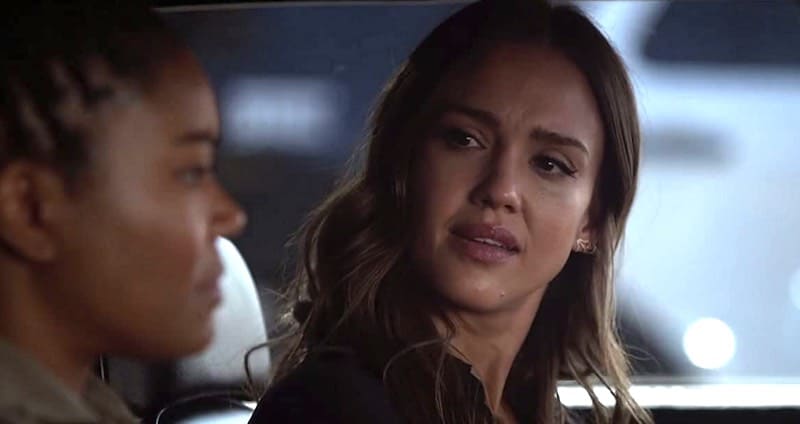 The detectives in the story are Nancy (Jessica Alba), who comes from a troubled past she is hiding. Her husband Patrick (Ryan McPartlin) just got appointed Interim DA. She has a teenage stepdaughter Izzy (Sophie Reynolds) who brings her own drama.
Nancy's brother Nico (Joshua Alba) is part of her hidden past. She hasn't even introduced Nico to her new family. A man from Nancy and Nico's childhood, Dante (Barry Sloane) gets out of prison and arrives to add to the drama of season 1.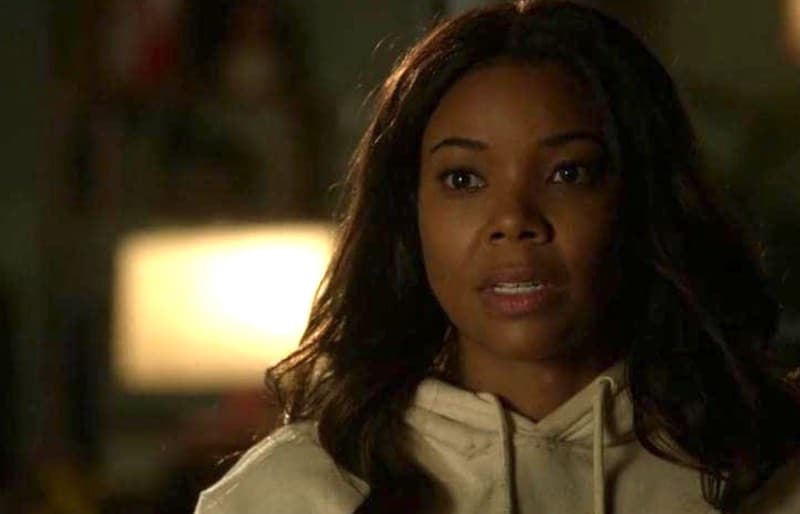 Syd (Gabrielle Union) is new in L.A. She arrived after an undercover stint in New Orleans that left her almost dead and with an ax to grind against a drug kingpin named Gabriel Knox. It looks like Knox has moved his drug operation to LA. The chase to catch him by the L.A. police (and by Syd who wants revenge) is a season long story arc.
The man Syd was with in New Orleans is also a cop. He's Warren (Laz Alonso), a DEA agent. He shows up part way into the season and joins the hunt for Gabriel Knox.
Syd and Nancy are new to work together. They are learning to trust each other. They both have secrets that they reveal slowly as action happening around them as crime solvers forces them to disclose. Their secrets are also a way of keeping the surprises coming throughout the season.
Neither of them is above breaking the law for their own purposes.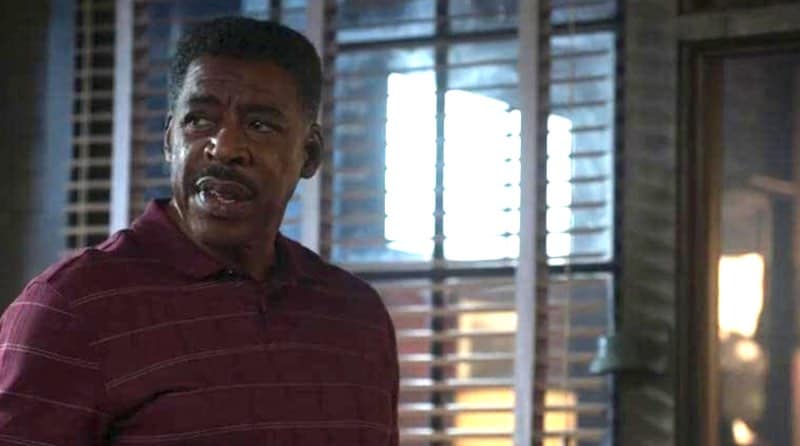 Syd's father, Joseph (Ernie Hudson), lives in L.A. These two have a very bad relationship and Syd is furious at her father about a lot of things. Their budding reconciliation is another season long story arc.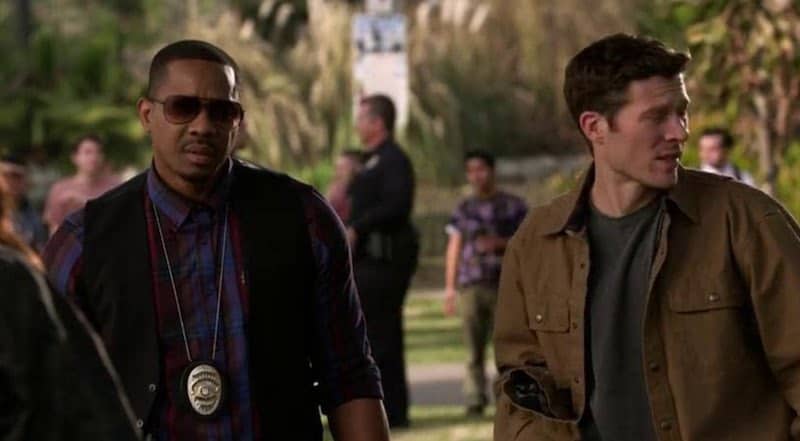 The other main characters are the two detectives that Syd and Nancy work with – the Bens. Ben Baines (Duane Martin) and Ben Walker (Zach Gilford). These two characters are less developed than the women cops. They have wives and lesser personal stories. Ben Walker's wife is pregnant.
The two teams of cops provide much of the humor in the series. They tease and heckle constantly. The four of them have a warm collective chemistry. Syd always has a funny new nickname for the two Bens. They can turn serious in an instant when it's time to draw the guns and shoot it out. That happens a lot.
The action in season 1 grows more and more exciting as the many threads of plots and subplots come together in a big, thrilling climax.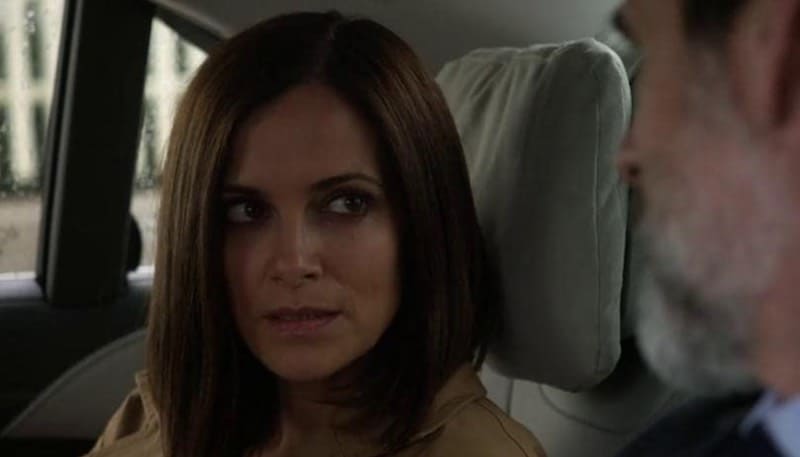 I should mention a few other important characters. Carlene Hart (Rebecca Budig) presents herself as a fixer to Patrick in his job as interim DA. But we also see her deliver orders from Gabriel Knox to a series of drug dealers. One of them is Duvall (Jake Busey). Jake Busey is fantastic in this role – by far the most interesting male part in the cast.
Syd has a pal named Fletcher (John Salley) who is a hacker and useful in many ways. She also signed up a hooker named Jen (Sabina Gadecki) as an important helper. There's not a lot of time devoted to sex in this series, but Jen's presence in Syd's life indicates that Syd is bisexual.
There was a subplot with an LGBTQ storyline involving the murders of transgender women. It gave both Syd and Nancy a chance to educate the Bens on the difference between gender and sexuality and to have a helpful discussion on pronouns.
Only three episodes of season 1 were directed by women: Janice Cooke and Lexi Alexander. Looking through the season 2 directors, it is equally skimpy for a 13 episode season. But I do appreciate that a spin off of Bad Boys could turn into L.A.'s Finest with two diverse women in the lead roles.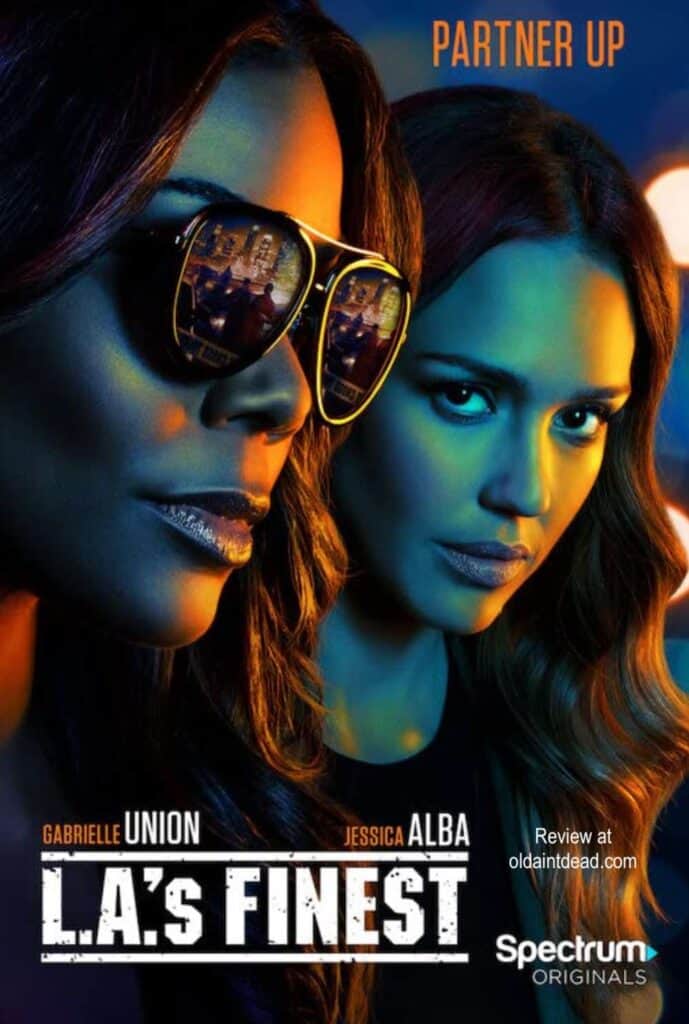 The trailer will give you a sense of the mix of lighthearted comedy, action, and personal drama this series pulls off.
Did you see this when it originally released on Spectrum? What did you think of it?