Here's the story of Lady Chatterley's Lover. The main characters have a meet cute. There's a period where they get acquainted and fall in love. There's a period where they're hot and heavy. Circumstances force them to break apart. They are brokenhearted. At the last minute they get back together for a happy ending.
All of which makes me wonder if D.H. Lawrence didn't invent the romcom with Lady Chatterley's Lover.
The story format we now label romcom can hold a multitude of things. In the case of this oft retold tale, it contains a generous and scandalous amount of frisky, undressed, high jinks. It gained fame for the high jinks, but this story also makes points about the English class system and the oppression of the working man by the wealthy class.
This version of the story from director Laure de Clermont-Tonnerre takes on a feminist perspective. It's set in the time just after World War I. Most of the film is shot with a blue filter that gives it a dreary feel rather than the steamy sensuality the story is famous for.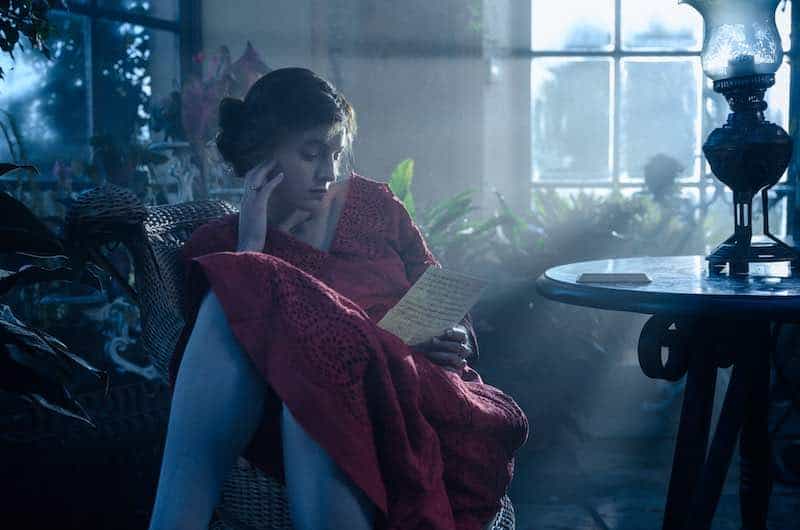 Lady Chatterley, or Connie, is played by Emma Corrin. Connie's husband Clifford (Matthew Duckett) employes Oliver (Jack O'Connell) as a game keeper.
Clifford has returned from the war with nothing working below his waist. He wants an heir for his fortune and estate and suggests Connie should discretely bed a suitable fellow for the purpose of having a child.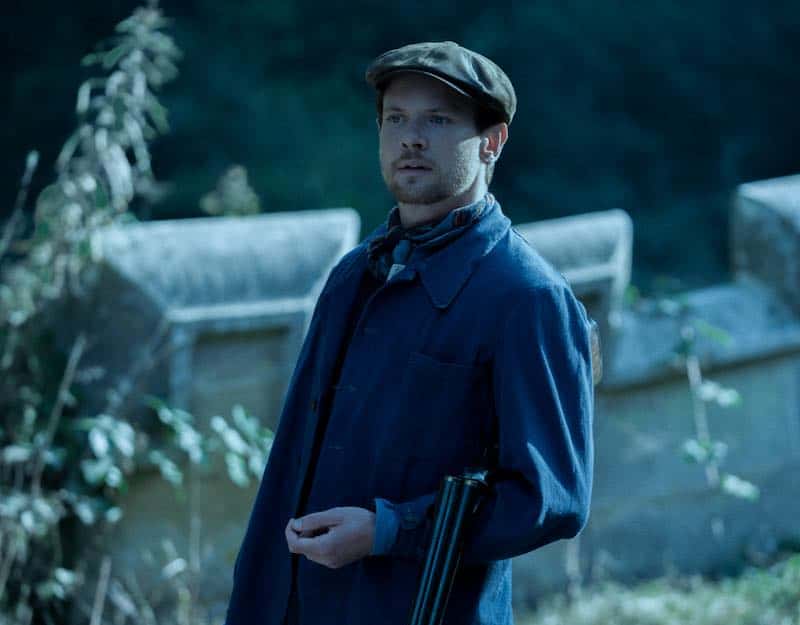 The problem arises when the fellow Connie likes is Oliver, who is not what Clifford meant by suitable.
Mrs. Bolton (Joely Richardson) is hired to help care for Clifford. She begins to realize something is going on between Connie and Oliver. When Connie's sister, Hilda (Faye Marsay), realizes what is happening she tries to discourage it. A secondary character Connie befriends is Mrs. Flint (Ella Hunt). I wanted these characters to be better developed and not relegated to such small parts. Joely Richardson did her best to give her character depth, so points for that.
I'm glad to see a woman director put a woman's spin on this evergreen romance. It was well done, but not great. It's streaming on Netflix now. If you're even a tiny bit curious about this version of the story, it's worth the watch.