Mack and Rita stars Diane Keaton. It has a female director (Katie Aselton). Of course those credentials made me want to watch it. The premise of the story – a 30 year old temporarily occupies her 70 year old body – has promise, the but implementation of that idea was not great.
Mack and Rita is a comedy, so I suppose what happened in the film was meant to be funny. I found it demeaning for both 30 year old women and 70 year old women.
Mack (Elizabeth Lail) was bemoaning her life, she wanted to be alone and still. She wanted to be like her grandmother (Catherine Carlen). Whoops, she was suddenly herself but in the 70 year old body of Diane Keaton. She called herself Rita and claimed to be Mack's aunt to everyone she met.
Rita told no one who she was except her best friend Carla (Taylour Paige). Taylour Paige was the closest thing to a real person in the entire film. Diane Keaton pretending to be 30 on the inside was just manic and ridiculous.
Rita fell in love with Mack's hunky dog sitter Jack (Dustin Milligan). She started hanging out with Loretta Devine, Amy Hill, Lois Smith (who is still kicking butt at 90+), and Wendie Malick. Much as I love the #EldersRock vibe of this foursome, they did little but drink wine and encourage Rita to pursue the much younger Jack.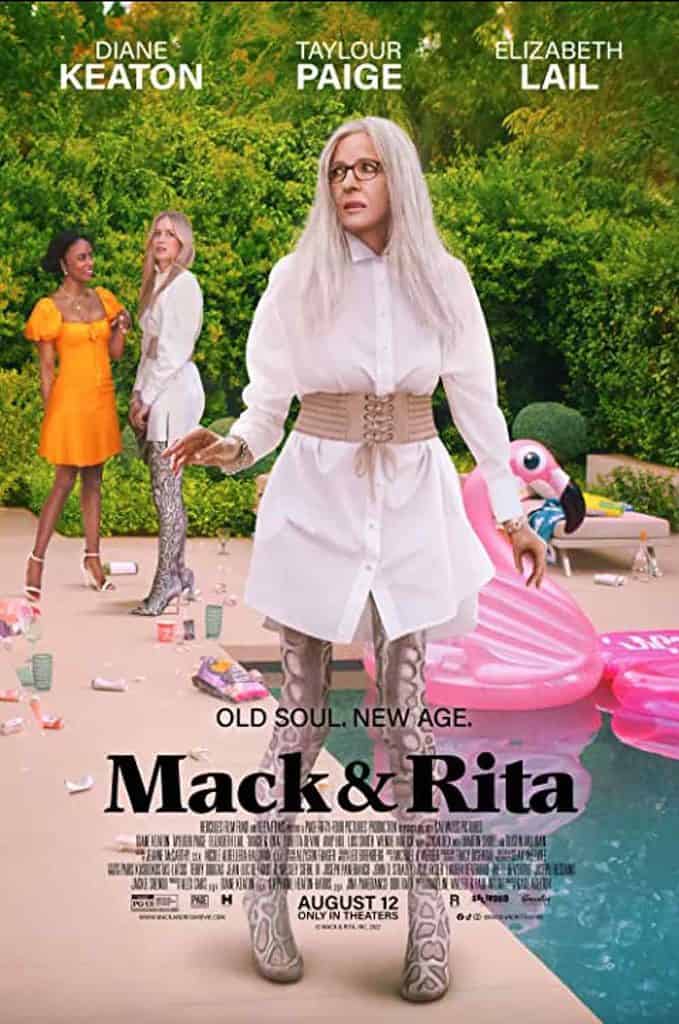 I so often don't finish something I'm not enjoying. I stayed with this one because of the elders I love in the cast. The film finally made a point, found a theme. Be yourself and don't worry about what other people think. Getting that message wasn't worth the wait.
Hulu is currently streaming the film, should you choose to accept the mission to watch this film despite my sound advice to ignore it.