Marry Me, the latest romcom starring Jennifer Lopez, makes fun of celebrity culture, makes math teachers look good, and includes some impressive singing and dancing. For a genre movie, it swings for the fences and does a good job of reaching them.
Marry Me is one more example of the sad truth that Jennifer Lopez is underappreciated. She can do the gritty stuff, she can do the heartwarming stuff, she can dance, she can sing. She's damn good at what she does.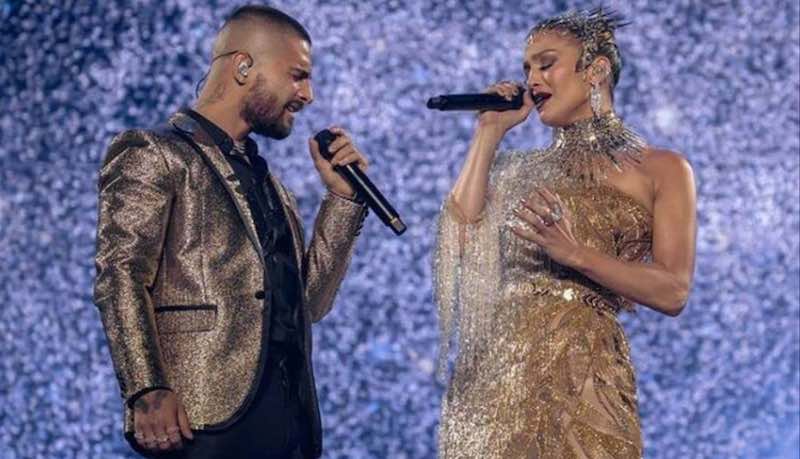 Here's the plot. Kat (Jennifer Lopez) is supposed to marry Bastian (Maluma) on stage at a concert with 20M people watching. She finds out he's been cheating on her as she walks onto the stage.
Down in the audience is Charlie (Owen Wilson), his daughter Lou (Chlor Coleman), and Charlie's teacher friend Parker (Sarah Silverman). They take turns holding a sign that says "Marry Me," which is also the title of one of Kat's hit songs.
Kat makes a tearful speech, spots Charlie and the sign, and invites Charlie to the stage to marry her. Sensible father and educator that he is, he does it.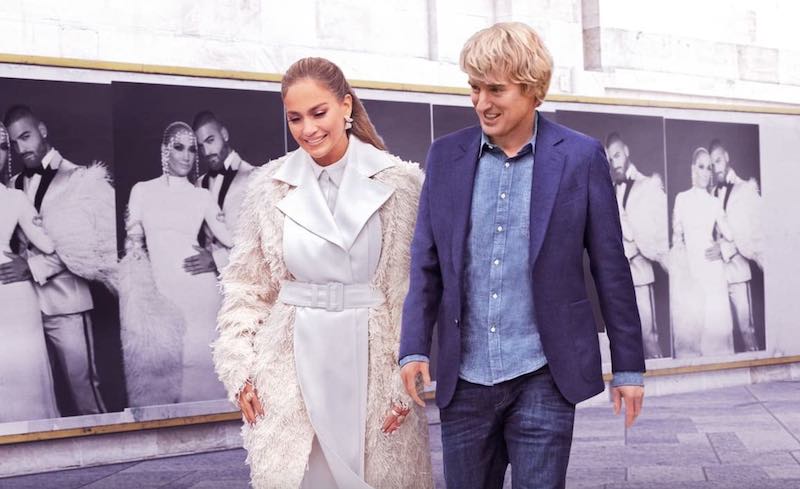 There's a long section where these newlyweds learn each other's names, get acquainted, bond over social media and mathathons, and fall in love.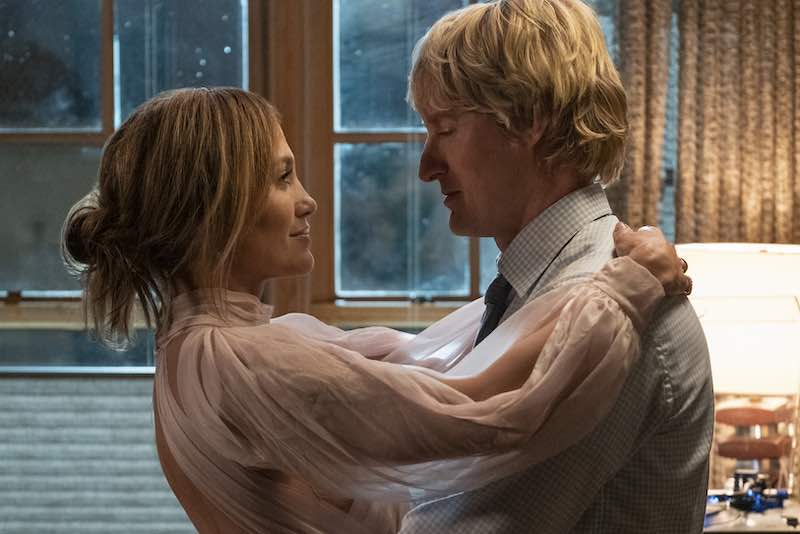 Then Charlie realizes that Kat's expensive and very public celebrity lifestyle and his love for Robert Goulet singing "If Ever I Would Leave You" don't fit together.
They break up, Kat writes a great song about it, and everyone is sad. Will they ever get back to each other and happiness?
A great supporting cast swirl around Kat. This includes her manager Colin (John Bradley), an assistant who runs the schedule named Melissa (Michelle Buteau), and a make-up artist named Anikah (Jameela Jamil). There are many people around Kat, but I thought the comedy talents of these three in particular were underused.
The only person swirling around Charlie is his pal played by Sarah Silverman and a bunch of math students. All of them get to show off quite a bit of their comedy talent – and their dance moves.
Jimmy Kimmel plays himself roasting Kat frequently for her many marriages (bit autobiographical, that) and standing in for all the media who profit from publicizing Kat's ever shifting love life. Her daily schedule is shown as a series of photo ops and appearances designed to promote her brand and feed the fans images of her perfect life. I hope young girls watching this film grasp the point that all the Instagram, Twitter, and Tik-Tok imagery they worship is manufactured fakery where celebrity lives are concerned.
And study those equations, kids.
This better-than-your-average romcom was directed by Kat Coiro. You can see it on Prime Video.
P.S. I watched Jennifer Lopez Halftime, her documentary about preparing for the halftime show at the Super Bowl. I didn't write a review here, but I recommend it if you'd like to learn more about her work ethic.