Mercy's Girl, written and directed by Emily Lape is a low budget indie from lead actress Emily Lape. It's amazing she got this film made for $25,000. You can see it's a story she really wanted to tell.
Much as I wanted Mercy's Girl to be good with its woman actress, writer, and director, it just didn't make the grade. Before I get into the reasons why, let me lay out the basic plot.
Mercy (Emily Lape) is a mess. She's still closeted in her 20s. She's an alcoholic, jobless, and filled with shame delivered by her family.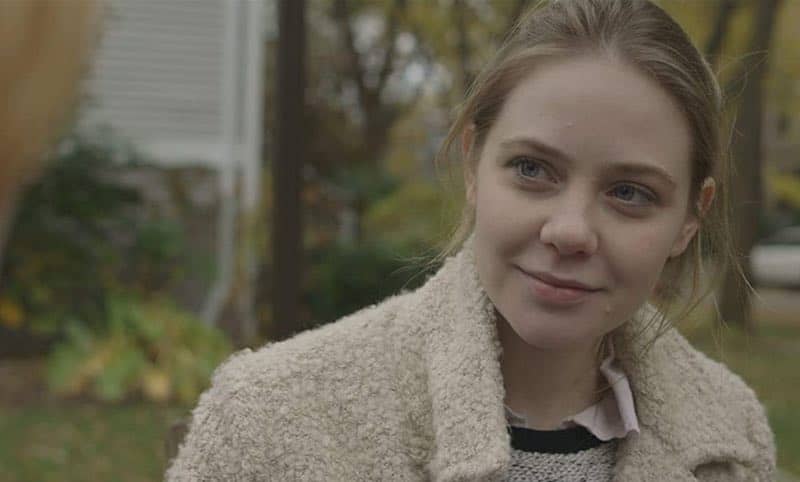 Mercy spies Jesse (Alison Hixon) working in a coffee shop. She lurks around Jesse until she finds a chance to ask her out.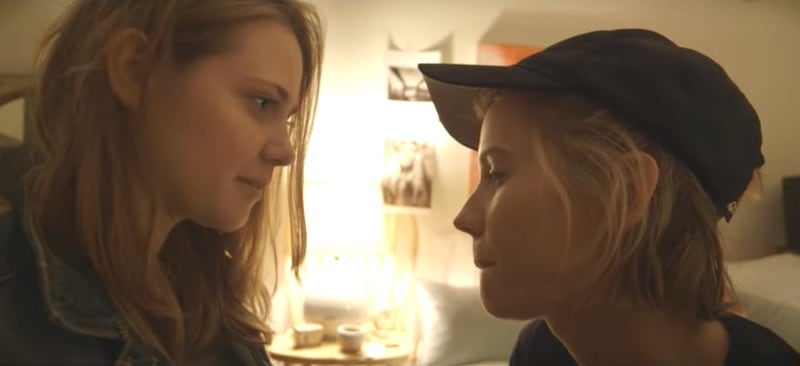 They become a couple. Mercy tries to straighten up her act, but a meeting with her mother sends her into another shame spiral and she screws things up in ways that Jesse can't tolerate.
Sounds like a typical coming out story in many ways. So why didn't it work? Well, money seems like a big factor to me. There was no sound track, only ambient sounds. The editing felt nonexistent – by that I mean there should have been lots more of it. There were long pauses between each sentence people spoke. No conversation anywhere ever has been that slow. The scenes dragged on too long (such as the party), and some scenes should have been cut entirely (such as the last AA meeting.) Snipping out the dead air would have given the story momentum and more realistic pacing.
Also, trigger warning, there is a scene of sexual violence. It has an influence on the way the story turns out, so it's a needed scene. But it's violent.
Emily Lape and the unknown actors who filled out the cast did fine work acting. As a director, Emily Lape has potential. Kudos to her for even getting this work out into the world on the budget she had. I hope there's a next time for her as a director, and I hope she has the budget to do it right.
The film is on Prime Video, Paramount+ and several other streamers. If you watch this one, I'd love to know what you thought of it.