Orphan Black kicked off season 3 with "The Weight of This Combination." The ride was both delightful and scary. We begin mere seconds from where season 2 stopped.
The Female Clones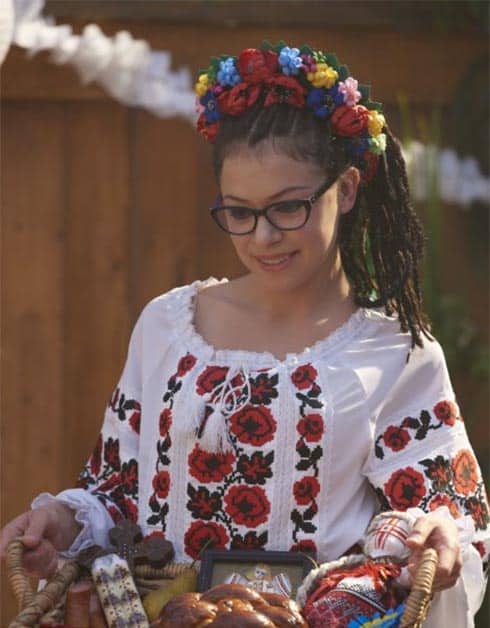 The episode opens with a 4 clone scene. It's a candy colored world where a very pregnant Helena (Tatiana Maslany, a multitude) is surrounded by love and food at her baby shower. Cosima is dressed in a Ukranian folk outfit, Sarah is in black leather, Alison is all in pink and Felix (Jordan Gavaris) grills in a tennis outfit with a martini in his hand.
Helena wakes up from this hallucination trapped in a big coffin-like box, where she conducts a conversation with a scorpion. The scorpion was played by Tatiana Maslany – both voice and all the other noises the scorpion made. I got the idea that the scorpion was as imaginary as the baby shower. Yep, Helena is losing her marbles.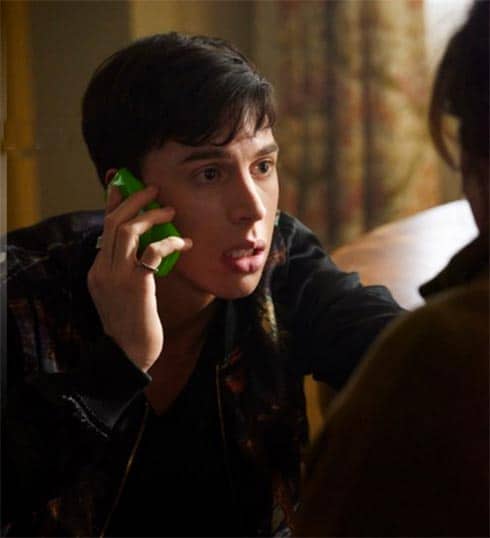 Cosima is feeling better and staying at Felix's place. She amuses herself playing with Kira (Skyler Wexler) and hiding "The Island of Dr. Moreau" from everyone but Scott (Josh Vokey) because she no longer trusts anyone, including Delphine.
Delphine (Evelyne Brochu) breaks up with Cosima but still loves her. Delphine is taking over Rachel's job and is living a double life as 1) a corporate drone, 2) the protector of all the sisters.
At the now united Hendrix household, Alison can't stop touching newly jobless Donnie (Kristian Bruun). Alison plans to run for school trustee against the evil Marci (Amanda Brugel).
Mrs. S (Maria Doyle Kennedy) confesses to sending off Helena to wherever the scorpions talk, so Sarah is obsessed with getting Helena back throughout the episode. Helena does not get rescued in this episode, in spite of all Sarah's efforts.
Nobody is paying any attention to the big container of liquid nitrogen Helena left in Felix's apartment. But Kira starts to play with it, so hopefully it will come to Cosima's attention the same way she discovered the gold mine inside "The Island of Dr. Moreau."
Fun with Ferdinand
A creepy guy named Ferdinand (James Frain) shows up at Dyad intending to carry out "Helsinki" which translates to: Kill All The Girl Clones. First he wants to have S & M sex with Rachel. Except Rachel is in a hospital bed with her eye poked out, so Sarah pretends to be Rachel. And while she's doing that, Alison pretends to be Sarah. Tatiana Maslany is so fabulous at this stuff, it all makes perfect sense.
Somehow Rachel (AKA Sarah) gets rid of Ferdinand, gets Helsinki canceled, and makes sure everyone knows she's looking for Helena. By the way, Sarah in a Rachel wig is talented with a belt, as the marks on Ferdinand's butt and neck prove.
The Male Clones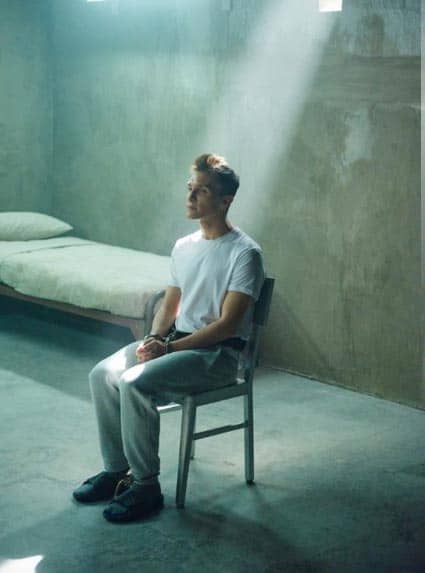 There are apparently a whole army of male clones (Ari Millen, an army). Last season we met Mark the Prolethean, the ugly haircut guy who followed Helena into the bar, Scarface the crazy guy in the basement, and a grim soldier outside Helena's plane. Now we also meet Faux Mohawk and Mr. Moustache. (Scarface and Faux Mohawk may be just one guy. I'm still trying to get a good count of the boy clones.)
Mr. Moustache, who may be named Seth, beat the crap out of Mrs. S while trying to find Ethan Duncan. Mrs. S put up a good fight, though! Mrs. S: ever badass.
The male clones – the soldier boys – are not warm and fuzzy fellows. The male clones run around trying to find and kill the female clones. This lets us meet Krystal Goderich, a previously unknown female clone. We see Krystal making out with Faux Mohawk in an elevator, then going into a hotel room with him. There is one more male clone in this scene. Delphine reports that Krystal survived, so maybe we'll meet her again.
The male clones all know about each other. The Orphan Black terminology here is "self aware." Now, if I were a male clone and my job was to kill female clones, I might start to get a little worried about job security. Not these boys.
The Title Quote
Last year the titles were all quotes from Francis Bacon. The first episode this year uses a quote from Dwight D. Eisenhower:
"In the councils of government, we must guard against the acquisition of unwarranted influence, whether sought or unsought, by the military industrial complex. The potential for the disastrous rise of misplaced power exists and will persist. We must never let the weight of this combination endanger our liberties or democratic processes. We should take nothing for granted. Only an alert and knowledgeable citizenry can compel the proper meshing of the huge industrial and military machinery of defense with our peaceful methods and goals, so that security and liberty may prosper together."
We've left nature vs. nurture in season 2 and are moving on to the military-industrial complex. Project Castor is the military side of the clone experiment, so it follows quite logically.