Plan B is a look at the obstacles put before a South Asian high school girl living in South Dakota when she needs a Plan B pill after a mishap with a condom. The film is a road trip/buddy picture and very good. It's streaming on Hulu.
Plan B is similar to a couple of recent films about the problems young women have getting the reproductive health care they need. One is Unpregnant and the other is Never Rarely Sometimes Always. Thematically, all three deal with barriers that have been legislated to prevent young women from getting the health services they need.
But there are some big differences in these films. Both Unpregnant and Never Rarely Sometimes Always deal with abortion. In Plan B, the quest is for the Plan B pill – the morning after pill. The Plan B pill is a form of contraception, not an abortion.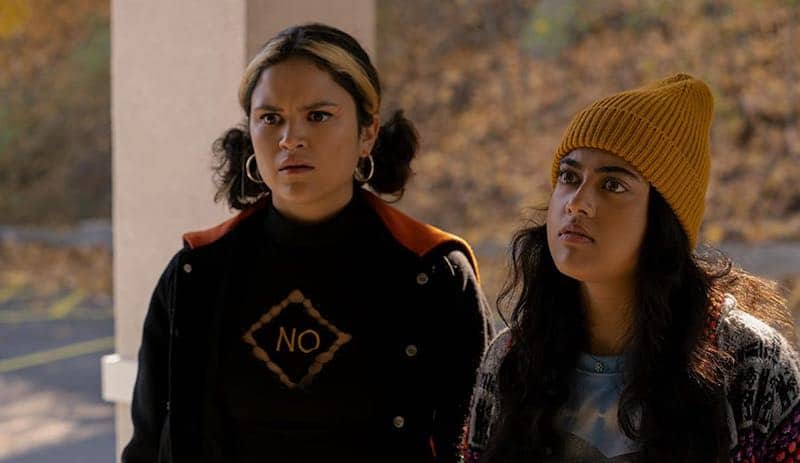 The other difference is that the girls who must go through hell and back in search of the morning after pill are both marginalized by racial bias in their small South Dakota town. Sunny (Kuhoo Verma) lives with her single mother (Jolly Abraham), an Indian woman who expects perfection from her daughter.
Lupe (Victoria Moroles) comes from a large Latinx family. Her father (Jacob Vargas) is a pastor.
They throw a party at Sunny's house on a night when her mother is away. Sunny's hope is that she'll get to kiss the person she likes. Lupe's hope is that the person she likes will at least show up.
What actually happens is that Sunny has clumsy sex with Kyle (Mason Cook) in an act of drunken bad judgement. Neither of them know what they are doing. Sunny doesn't realize until the next morning that a whole condom and its contents have been inside her all night. Hence, the need for the morning after pill – and better instruction on how to put on a condom.
The local pharmacist (an Indian man) refuses to give 17 year-old Sunny the pill, on the grounds that he has moral objections. That is legal in South Dakota. They decide to drive to Rapid City to the nearest Planned Parenthood office.
The road trip turns in to both a triumph and a disaster. It's good in the sense that both girls reveal some tightly held secrets to each other. And both of them connect with the person they are crushing on. But it's a disaster in many ways that involve getting lost, getting high, losing the car, and finding out that the Planned Parenthood office has been completely shut down (by Congress, no doubt).
This charming and fraught dramedy was directed by Natalie Morales. You may know Natalie Morales better as an actress, but she's directed quite a few things already. Morales made her points without preaching or hitting anyone in the face with it. I appreciate her taking this story to a marginalized character and for the queer-positive vibe she brought into it.
The two best friends did a brilliant job being 17 and trapped in an unwinnable situation. I thought it was an excellent film with an important story to tell.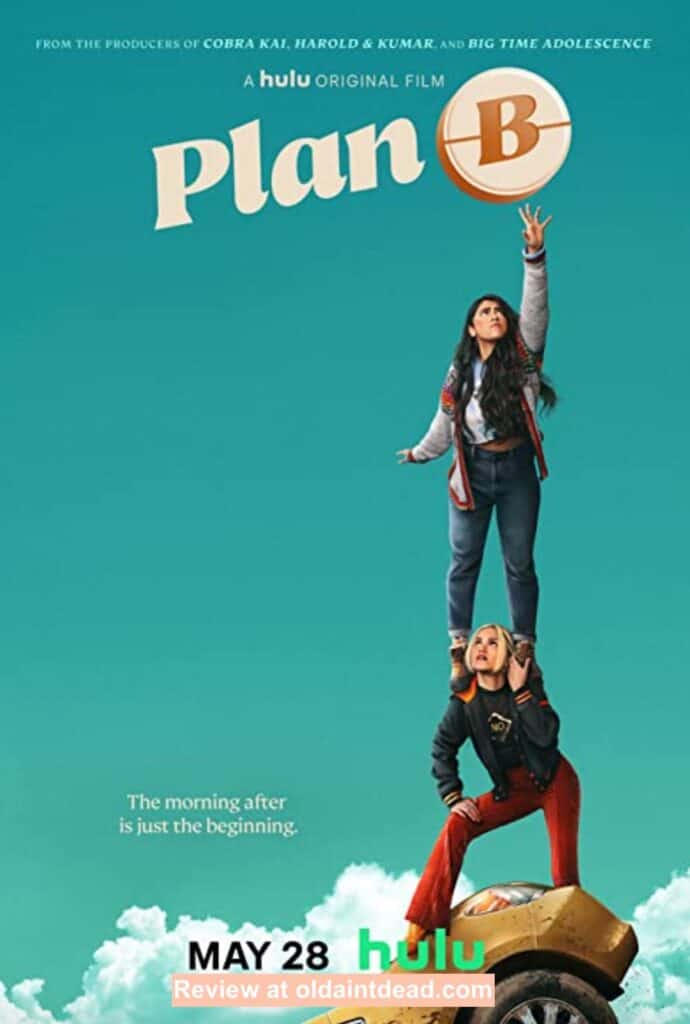 Here's a look at the trailer.
Did you watch this film? What did you think of the problems faced by Sunny and her friend Lupe?