The Age of Adaline looked so romantic in the previews. It looked like a great love story with a beautiful cast. I was right about the cast, but wrong about the story. There will be a couple of spoilers.
Let me start with the good parts.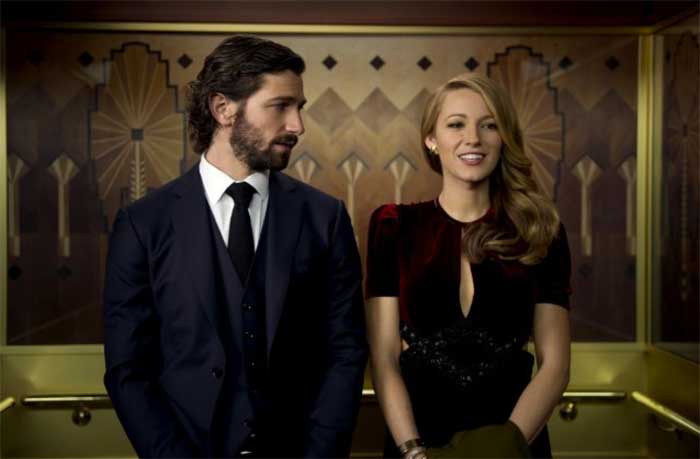 The cast was marvelous and did their best to lift their material into something good. Blake Lively stars as Adaline, the 107 year old woman who never ages. Michiel Huisman is Ellis, the latest in a series of men who fall in love with her. You can see why. She's gorgeous.
Adaline generally leaves her men in misery because she moves and changes her name every 10 years. She tries to stay away from men and showers all her love on a series of dogs.
Adaline has a daughter, Flemming, played by several actresses including Ellen Burstyn. Her daughter is the only person who knows the truth about her situation.
Ellis' parents, who are celebrating the 40th anniversary of their marriage, are played by Harrison Ford and Kathy Baker. Ellis takes Adaline to meet them. Surprise, daddy was one of the men who fell in love with Adaline some 50 or so years ago. Harrison Ford's performance as the astonished William was the best part of the movie.
The cast was the good part. . . . On to the plot.
The Age of Adaline suffers from a plot so contrived it seemed to have been created by a 7th grader in his first creative writing class. There were endless voice overs mansplaining the story – lots of telling and not much showing. This was a story about a woman explained by a man. Sigh.
Here she is – a beautiful, brilliant woman who never ages – and all she can think to do is obsess nostalgically over the past and long for true love. She lives alone with a cute dog and lies to everyone she meets.
The formula for success was there. A beautifully shot love story that should tug at the heartstrings and make all the women in the audience sigh with pleasure at the beautiful romance and perfect happy ending of it all. It sort of does that. It tries really hard to do that. But the coincidences, the plot devices, the voice overs, the male point of view – all those things blocked me from feeling I'd just seen a love story for the ages.
Do you love a love story? Then please don't be discouraged about this film. Watch The Age of Adaline and make up your own mind about it. I tweeted something negative about it after I watched it, and one of my Twitter pals tweeted back that she'd loved it. So there you are – think for yourself.
If you've already seen this film, I'd love to hear your thoughts on it. Share in the comments.
Images © 2015 – Lionsgate