All Together Now sits firmly in the genre of films that make you worry and feel sad, but rewards you with tears of joy at the end. It's about a teen with big musical talent played by Auli'i Cravalho.
All Together Now begins by showing us all the different jobs Amber (Auli'i Cravalho) has in addition to attending school. She teaches English to Korean immigrants, she works in a nursing home, she works in a donut shop.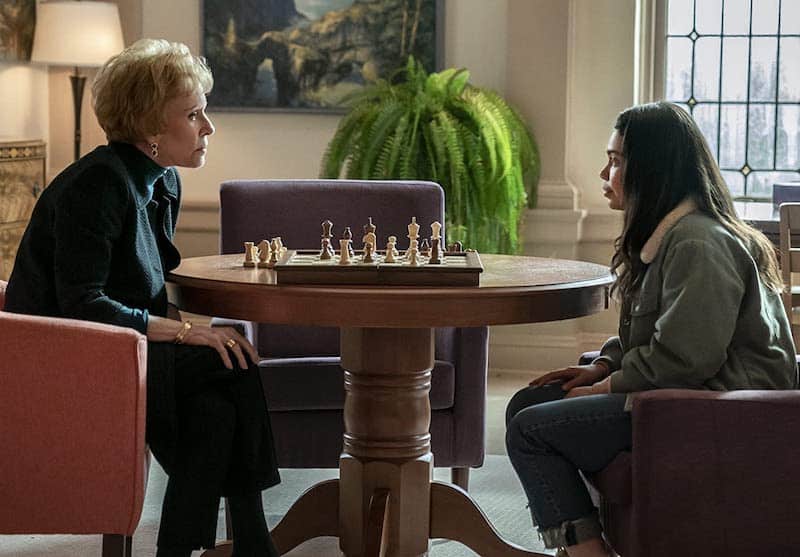 Amber is bright and happy, even with the notorious grouch of the nursing home, Joan (Carol Burnett).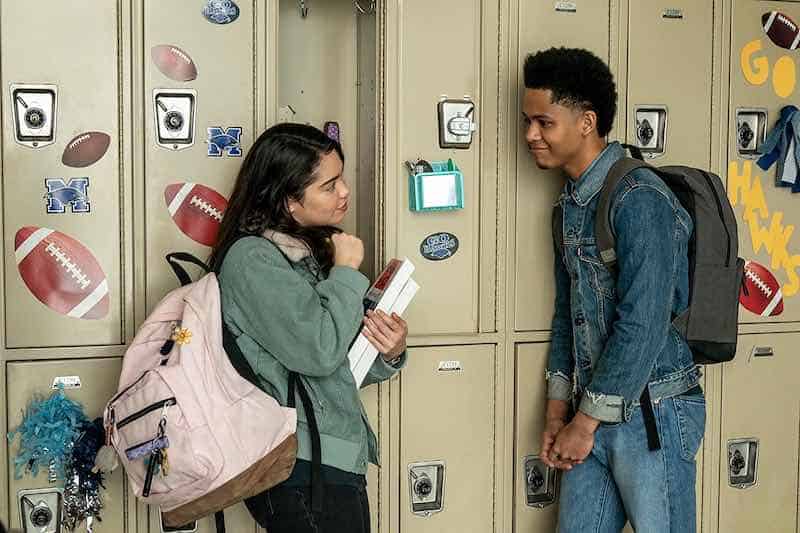 Amber has a group of friends led by Ty (Rhenzy Feliz). Ty has a crush on her. They belong to a group of misfits in what I assumed was a drama club led by Mr. Franks (Fred Armisen).
Amber looks like a perfect happy teen. Then we discover that Amber and her mom Becky (Justina Machado) sleep at night in the school bus her mom drives.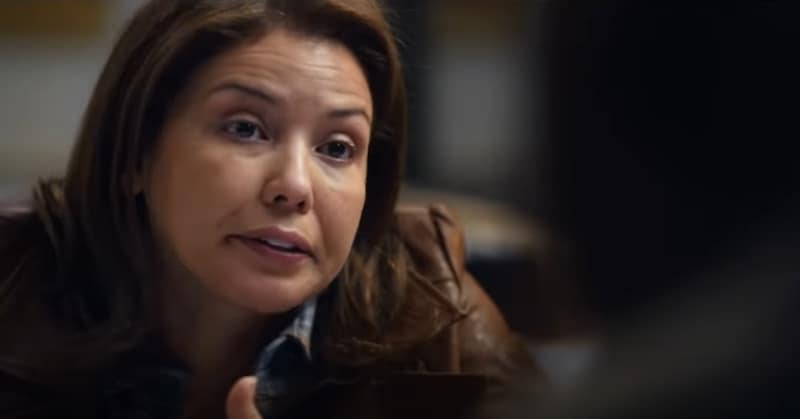 Justina Machado is outstanding as Amber's mom. She totally sells the difficulties of being homeless with a teen daughter to care for. But she has issues and problems that get her fired. Amber wants to stay with her friend Donna (Judy Reyes) for a while, instead of going back to her mom's boyfriend's place with her.
Amber gets a chance to audition for a spot at Carnegie Mellon University. Before she can go, life dumps a whole load of misery on her. Things get bad and then even worse.
A theme of the film is friends and community sticking together to help each other out, and that's what leads to the tear-inducing ending.
The film was directed by Brett Haley. The film is predictable and full of likeable characters, which I've come to expect from Brett Haley. It will make you feel good and give you a little respite from the woes of the real world. Plus, there's music from Auli'i Cravalho, which is completely enjoyable.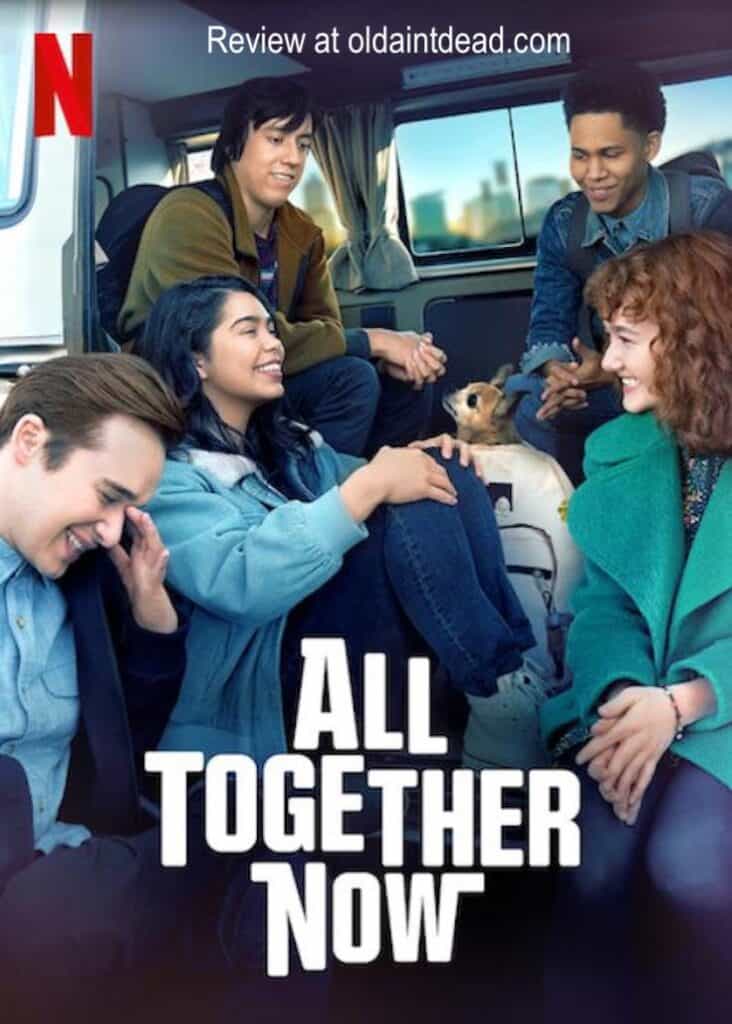 This is the trailer.
If you like warm movies with a few happy tears at the end, you are sure to love All Together Now.