Altered Carbon, season 2, puts Takeshi Kovacs 300 years in the future on a planet run by a money grubbing President. As in season 1, it's a complex sci-fi drama with many characters' stories interwoven.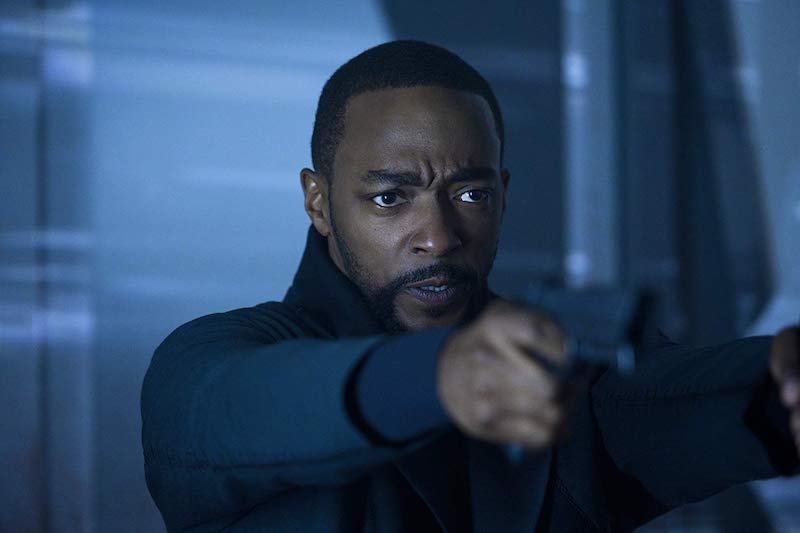 In season 2 of Altered Carbon, Takeshi Kovacs is played by Anthony Mackie. The premise of this futuristic sci-fi adventure is that a person's stack (their personality and memories) can be inserted into any sleeve (body). We also see the original Kovacs (Will Yun Lee) in many episodes and occasional glimpse of Joel Kinnaman in the part as well.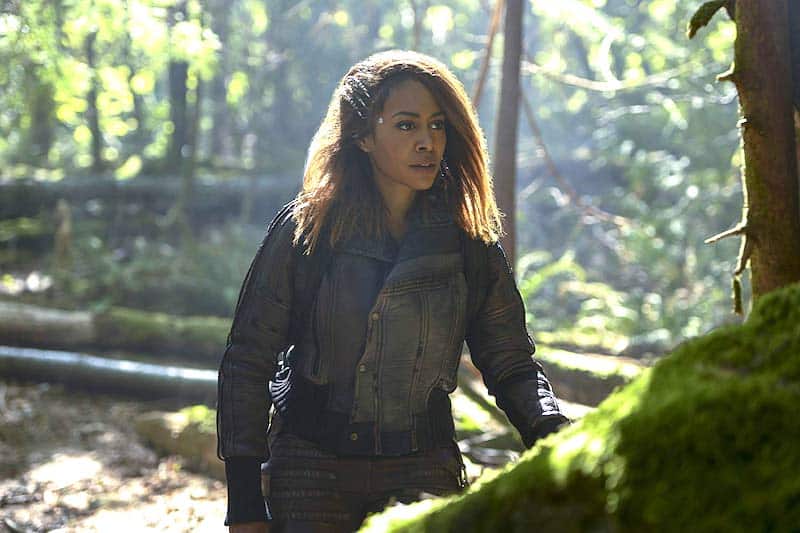 Costarring with Kovacs this season is Simone Missick. She plays Trepp, a bounty hunter. She lives on the planet Kovacs finds himself on and gets tangled in his battles. Trepp has a wife, Myka (Sharon Taylor), and son, TJ (Orlando Lucas). She and her wife run a business and have roots on the planet.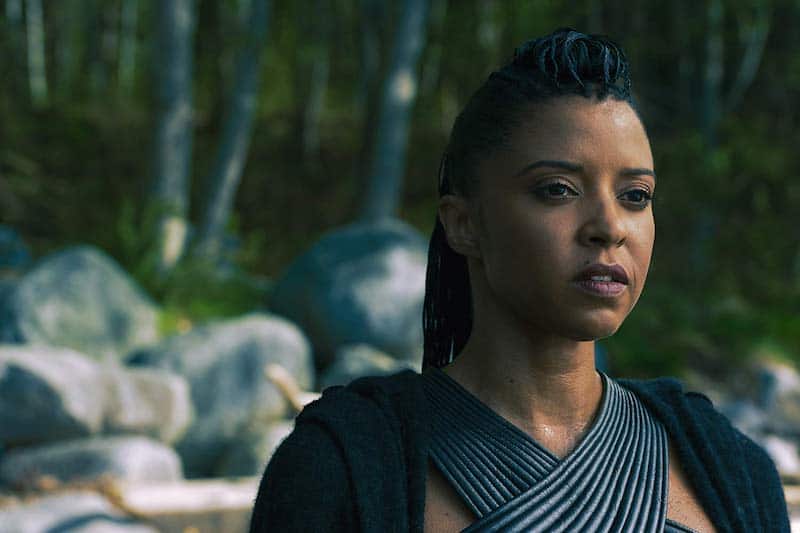 Trepp and Kovacs form a team, although each have different goals. Trepp is searching for her brother. Kovacs is involved in many parts of an ongoing rebellion lead by Quellcrist Falconer (Renée Elise Goldsberry). He's also involved in efforts to defeat the leaders of the planet they are on, Harlan's World. And, he's always on the lookout for his sister, Reileen (Dichen Lachman).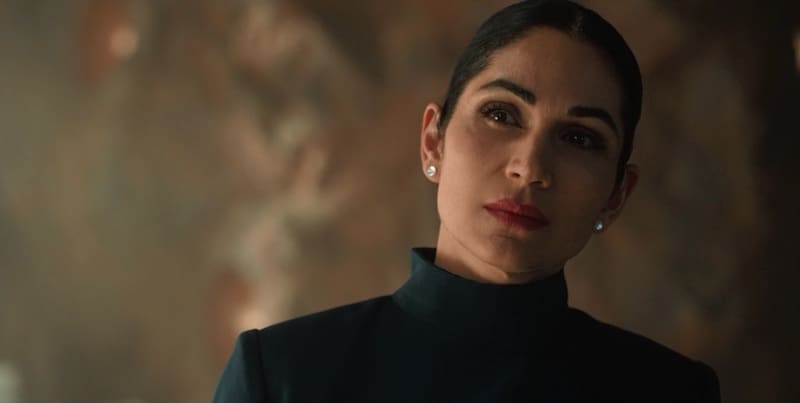 Danica Harlan (Lela Loren) runs the planet. She's determined to seize complete control. She wants to kill Kovacs, Quell, Trepp, and anyone else in her way. She wants rule the world unchecked by any outside power.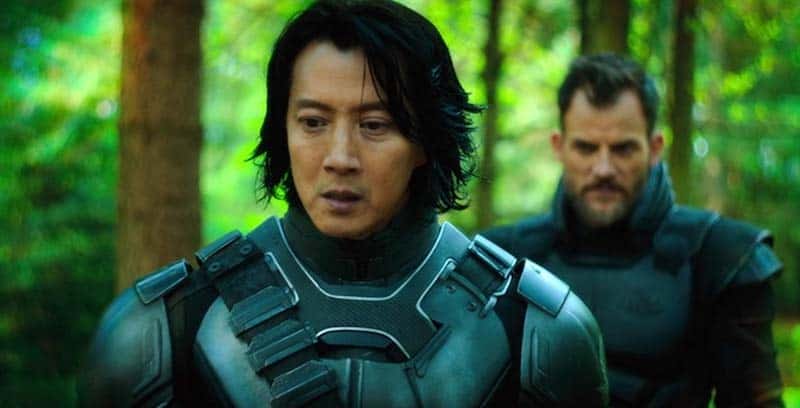 Danica Harlan relies on Col. Carrera (Torben Liebrecht) to run her army. Carrera was known as Jaeger in season 1 and worked to train Kovacs, the man he now seeks to kill.
The Artificial Intelligence (AI) Poe (Chris Conner) suffers from frequent glitches this season. This causes problems for Kovacs. But Dig 301 (Dina Shihabi) comes into the story. She's an archivist AI. She and Poe develop a thing, which is the sweetest part of this often violent and bloody drama. She compensates for Poe's glitches.
This world is full of flashy, creative, high tech ideas, but the characters still carry around metal guns that shoot body-mangling bullets. Living forever apparently doesn't bring up any new weapon ideas.
Despite the heavily female cast, there's a lot of blood and violence in Altered Carbon. More than there needed to be. I almost didn't watch season 2 because of that very problem in season 1. When I heard Simone Missick was part of the main cast, I gave it another chance.
The series is action packed, complicated, and interspersed with human moments and interactions. There are love stories and philosophical moments. The conflict over whether people should die a 'real death' when their time is up or be resleeved to live again is a central question.
Season 2, streaming on Netflix, has 8 episodes. In addition to the largely female cast, the series was created by Laeta Kalogridis. Four of the episodes were directed by women: Salli Richardson-Whitfield and M.J. Bassett.
It felt like an end when the last episode concluded. There were no cliffhangers. Instead there was a feel-good ending that was unusual for this grim tale. That may mean there will not be another season.
The trailer does not accurately represent how important Trepp is to season 2.
Are you a fan of this series? What did you think of season 2?