Bad Banks is a German language financial thriller streaming on Hulu. A second season is out, but hasn't arrived on Hulu yet.
Bad Banks deals with huge financial deals, bank mergers, and ultimately, bank fraud that almost brings down the German banking system. The characters are manipulative sharks, liars, and ambitious beyond moral considerations. The main character, Jana (Paula Beer), the one we are supposed to like, is no less dangerous than the others.
The interesting thing about Jana is she's so young. The rest of the big money movers are older and should be wiser. She consistently outsmarts them all. Jana works herself into physical collapse. She's prone to panic attacks. But she survives and thrives despite her vulnerabilities.
Early in episode 1, Jana loses her job in a bank in Luxembourg. She quickly gets a new job in Germany. She leaves behind her boyfriend and his daughter, thinking the move will be temporary.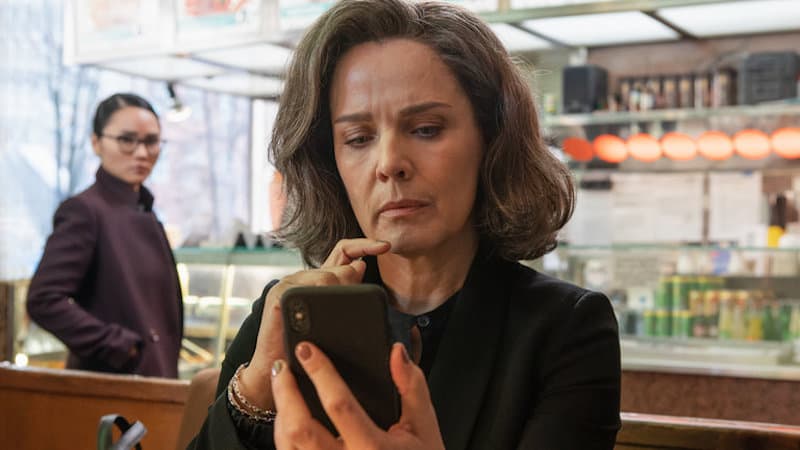 Christelle (Désirée Nosbusch) sees Jana's talent and helps her get the new position. But she wants something in return and does her best to manipulate Jana's career to her own advantage.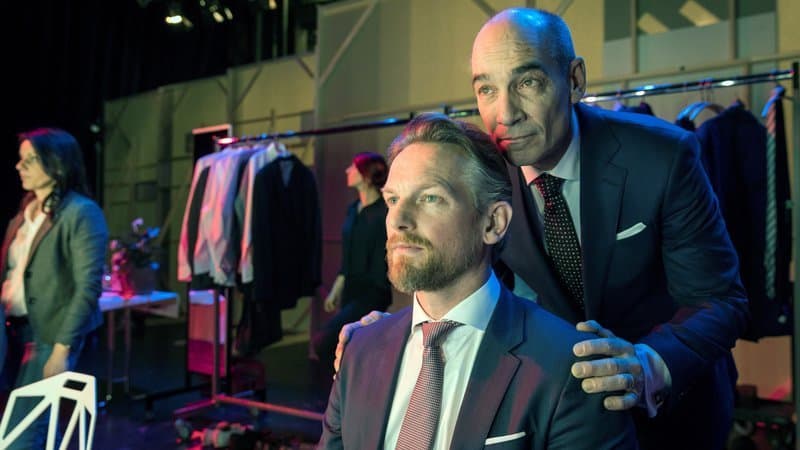 Jana's new boss, Gabriel (Barry Atsma), puts her in charge of structuring huge deals. He gives her a big team and slams her with impossible demands and threats of firing. He's charismatic and bigger than life. Christelle plans to use Jana to bring Gabriel down.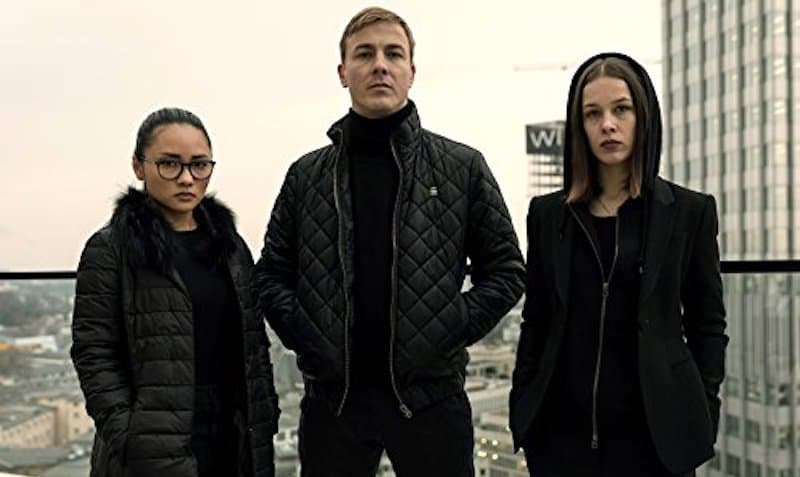 Thao (Mai Duong Kieu) and Adam (Albrecht Schuch) are two of Jana's team who get some personal character development outside of work. They both have serious personality issues and aren't necessarily on Jana's side without some manipulation.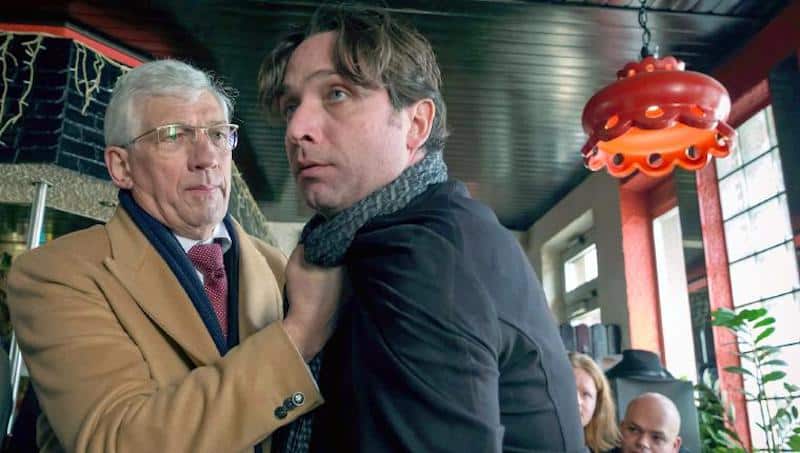 The other important developed character is Luc (Marc Limpach). He's the salesman on Jana's team when the big season 1 climax comes. His father, Ties (Germain Wagner), is the head of one of the big banking firms.
There are other bankers and business men involved in what happens, but these are the main characters.
The details of the bank deals were never spelled out clearly. We knew they were selling something, putting together big deals. And we knew when the thing they were selling was a worthless shell company. But what the people were actually doing wasn't outlined. It really wasn't needed – we could see what was at stake.
Season 1 had a strong male gaze feel to it, despite the main character being a young woman. The sex and nudity scenes were standard male gaze. The director in season 2 will be a woman. It will be interesting to see if that changes anything.
I found the plot a little hard to follow. Part of it was because I have trouble wrapping my brain around the huge amounts of money they were organizing. Watching The Laundromat a while back actually helped me understand this series. Other convolutions arose because everyone blackmailed, coerced, manipulated, and lied about everything to make sure they came out on top with more money than everyone else. These are not kind, charitable people.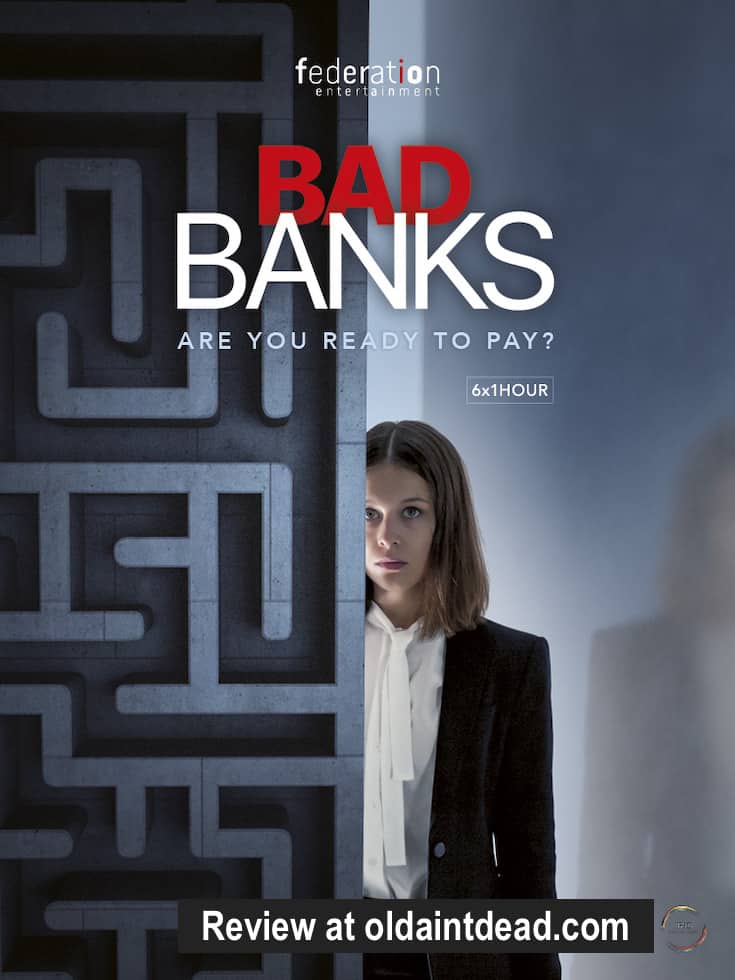 Take a look at the trailer.
If you have seen Bad Banks, I'd love to hear what you thought about it. Did it make you learn to love the 1%?