Brittany Runs a Marathon is a comedy with plenty of serious undertones. It takes an aimless, irresponsible woman from her meaningless life to purposeful adulthood and it's funny in the process.
I'm not saying Brittany Runs a Marathon is brilliant, but it's pretty good. I enjoyed watching Brittany get her life together.
Brittany (Jillian Bell) spends her nights on drinks, drugs, and meaninglessness. When her doctor (Patch Darragh) tells her to lose 55 pounds, she's horrified.
She watches from her window as her seemingly successful neighbor Catherine (Michaela Watkins) runs every day. Since she can't afford a gym membership, she decides to run, too. One block.
Her first run (one block) had me going, "Honey, in those shoes?" I desperately wanted her to have some arch support and some cushion.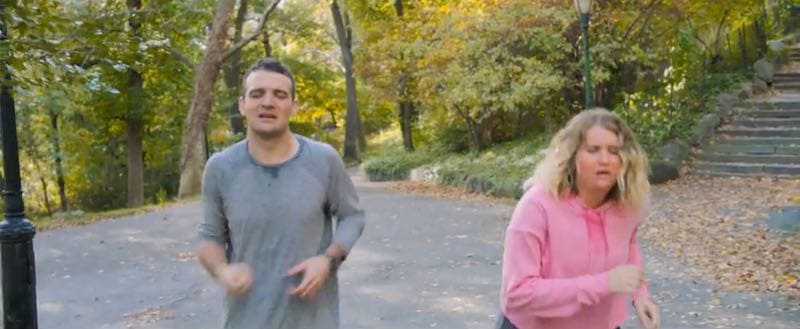 She finds a running buddy in Seth (Micah Stock). He's having as hard a time turning himself into an athlete as Brittany. As they slowly get into better and better shape, they team up with Catherine. They run a 5K. The three of them become friends and cheerleaders for each other. Soon 5K is a forgotten goal, replaced by a full marathon.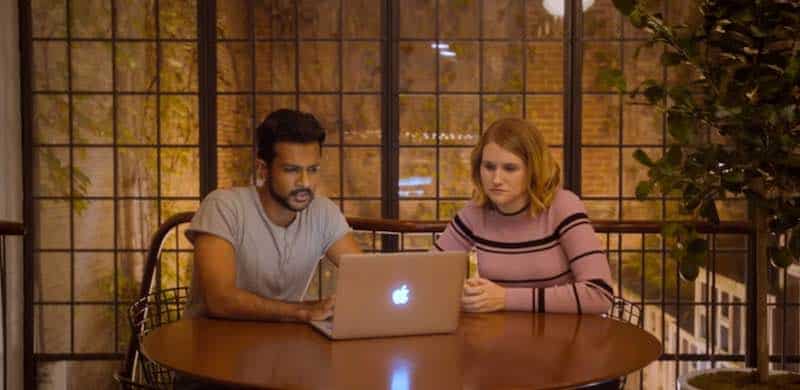 Brittany gets a job as a dog sitter. There she meets Jern (Utkarsh Ambudkar), who is supposed to be the night time house sitter at the posh home of the dog owners. Soon the two of them are practically living in this fancy apartment and annoying each other mightily at all times. Until they aren't. You could see that coming a mile away.
When the dog's owner finally came home they were kicked out quickly.
The first time Brittany tries to get into the NYC marathon she misses. She gets shin splits and has to take off recovery time. Brittany becomes more than just healthy as her running stamina increases. She becomes more adult, more responsible, and a better person all around – with a few detours along the way. She doesn't give up.
Brittany Runs a Marathon is an Amazon Original. Jillian Bell's impeccable comedy background serves her well here. She's fearless and real and very believable.
If you're a Pinterest pinner, why not pin this poster?
Take a look at the trailer.