Carmen is a treat for fans of Natascha McElhone. She's in every inch of this magical film. It's set in 1980s Malta, where Carmen's life had been ruled by the Catholic Church and the patriarchy until the fateful day when she was suddenly set free.
Carmen lived a drab existence, caring for her brother, the village priest. She was cowed, quiet, almost invisible. The pigeons fluttering around the church were her companions and mentors.
The film is a joint Canadian and Maltese production written and directed by Valerie Buhagiar, who is from Malta herself. The story explores how difficult life was for women in that traditional, patriarchal world and what could happen when the situation changed.
Carmen's brother, the priest, died. She was expelled from the rectory as the sister of the new priest, Rita (Michela Farrugia), waited eagerly to take her spot. Carmen had no family, no money, and no where to go.
She swiped the keys to the church and hid inside the confessional. The new priest failed to show up, so Carmen started listening to confessions! Her advice to the women of the town was refreshing and liberating. They soon lined up to confess their issues with their husbands and implement her suggestions.
After each confession, coins were dropped in the offering box. Carmen found the key, took the money, and bought food. Then she took the church's gold candlesticks to a pawn shop.
Paulo (Steven Love) ran the pawn shop. He was half Maltese, half Canadian. He was young and attractive. And he liked Carmen despite their age difference.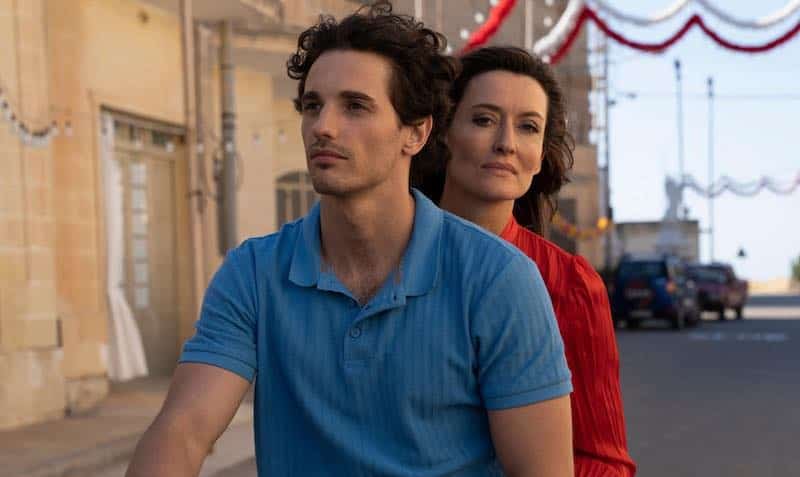 Carmen took took the money, bought a red dress, and literally and figuratively let her hair down.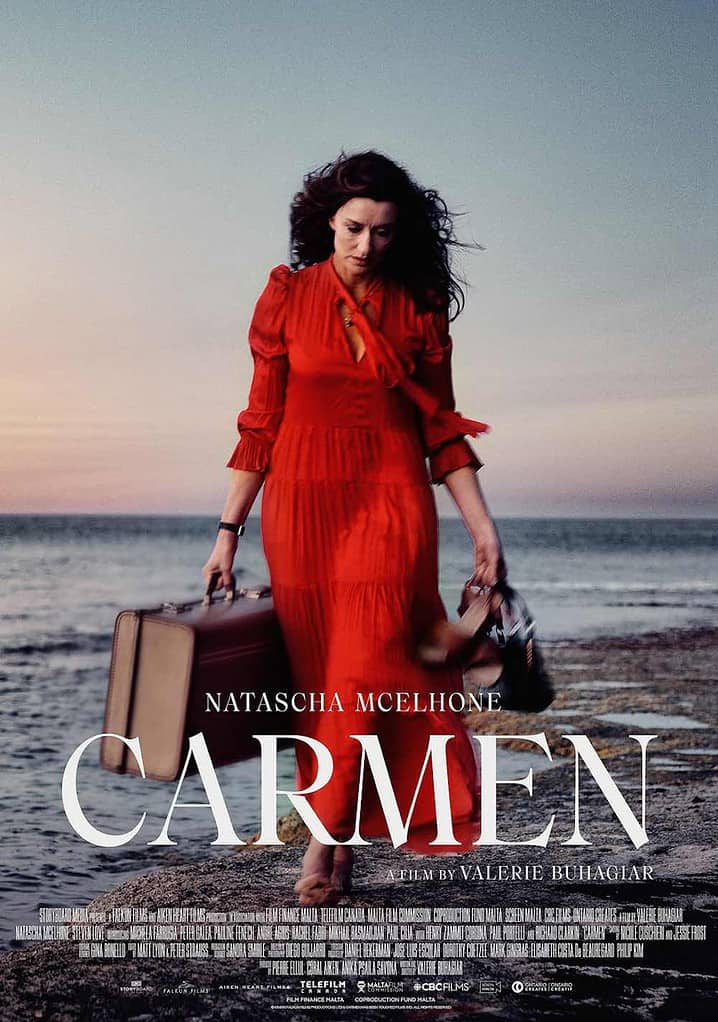 As Carmen opened her heart and her eyes to everything and everyone around her, she became a force. She became the powerful woman she was meant to be.
She explored the island with Paulo – a tourist-worthy look at the scenery. She made the bad mistake of being alone with Tom (Richard Clarkin) on a boat. She grew up, she grew out, she communed with the pigeons, and set herself free.
I found this story heartwarming and delightful. Natascha McElhone should have more leading roles. She's been a secondary character in so many of her films. But she carries this film with grace, dignity, despair, and joy.
Prime Video has this beautiful film. I hope you'll take a look.