Enola Holmes tells about Enola Holmes, the younger sister of Sherlock and Mycroft. It stars Millie Bobby Brown as Enola, an intrepid detective in her own right who beats her famous older brother to the answer every time.
Enola Holmes is based on the first of a series of six YA novels by Nancy Springer (affiliate link), published from 2006–2010. Jack Thorne wrote the screenplay. Considering the topic of this tale – women in search of their own power and control over the vote – I would have sworn it was written after 2016.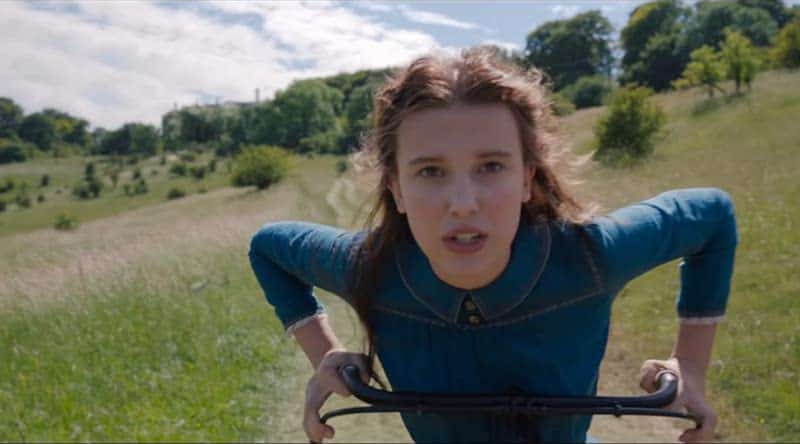 Right off the bat, we see that Enola is going to break the 4th wall and talk to us. We're in on her plans, thoughts, and eyerolls.
This story is told like an old fashioned melodrama with cards popping up like a silent movie, Enola giving asides to the audience at every turn, and period touches everywhere. It has a lighthearted feel because of that, but the thematic message that women must fight to move their government in the right direction is pretty plain.
Plotwise, Enola's mother (Helena Bonham Carter) disappears on Enola's 16th birthday. Enola and her mom were inseparable. Enola learned to fight, crack codes, draw, play tennis, and just about everything except be a lady from her mother.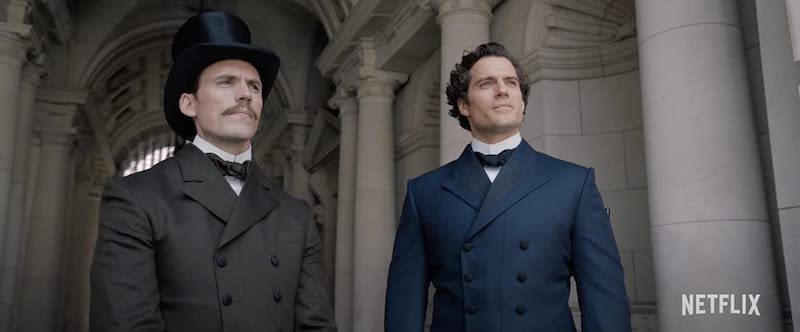 Enola's brothers Sherlock (Henry Cavill) and Mycroft (Sam Claflin) are called in. While they are still arguing over what is to be done and who is responsible for what, Enola finds enough clues to set off on her own in search of her mother.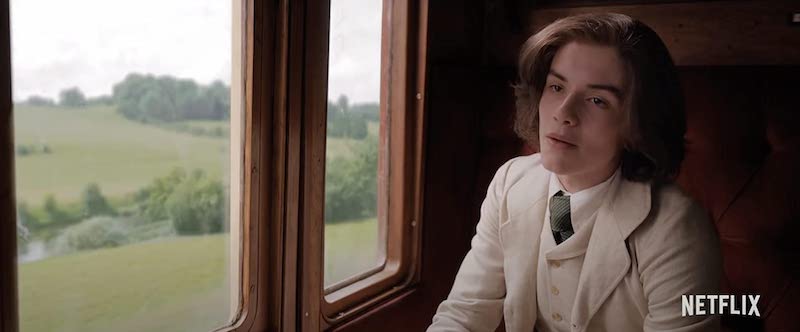 Enola boards a train to London, dressed as a boy. She spends about half of the film in various male disguises. It was the only way to get things done in England in those days. Hidden in a valise in Enola's train car was Twekesbury (Louis Partridge). He was running away from home.
Of course, when they first meet, neither of them realizes that people are going to try to kill Twekesbury because he could be the deciding vote in the House of Lords on a reform bill. Potential voters and women interested in equality like Enola's mother are willing to do most anything to secure this vote. Spoiler alert. Therein lies the majority of the plot. But it does take many a clue and cipher before that becomes obvious.
The cast of this film is excellent. In addition to the people I've already mentioned it also features Susan Wokoma, Frances de la Tour, Adeel Akhtar, and Fiona Shaw. Millie Bobby Brown went nose to nose with everyone in the cast and outshone them all.
This film was a fun romp. Now I want to see more of the novels about Enola Holmes adapted for the screen.
Like many older and wiser women in Hollywood, Millie Bobby Brown, at the tender age of 16, has taken to producing her own material. Which is a very Enola Holmsian thing to do. She's also producing her next project, which is still in pre-production.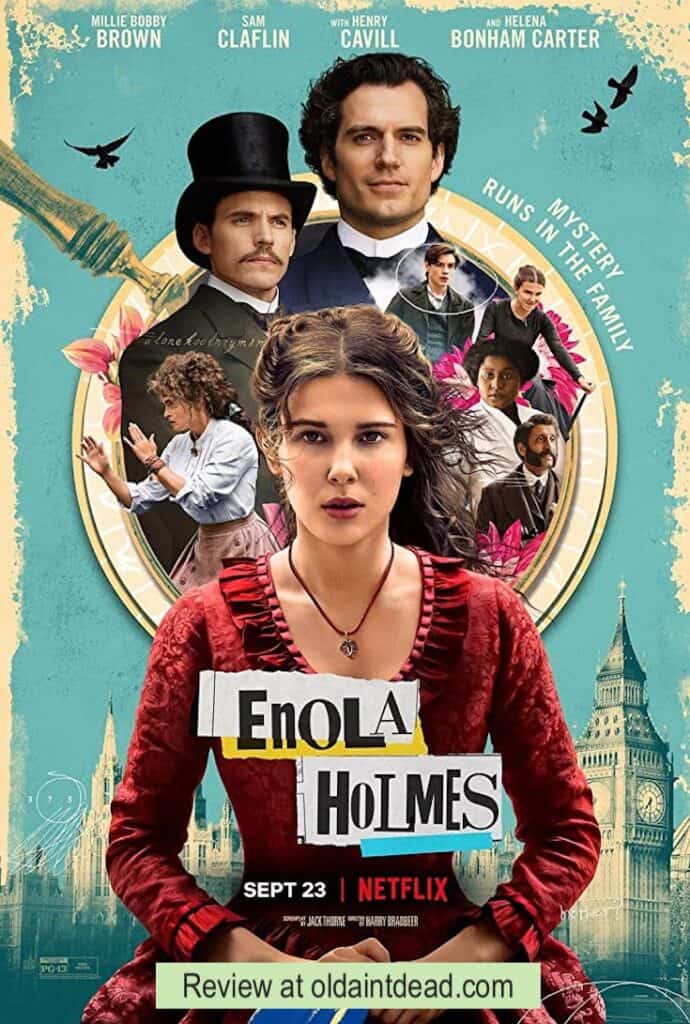 Take a look at the trailer.
Have you watched this one yet? What were your impressions of it?