I absolutely loved Fast Color! I loved the actors, I loved the plot, I loved the ending. I love the premise that Black women have the power to save the world. Fast Color is available on Amazon Video. If you haven't seen it you really must watch it.
The film is about a family of women who possess extraordinary powers. We first meet Ruth (Gugu Mbatha-Raw). She's on the run. She's headed for a specific town. Early on, we see her have a seizure. It causes an earthquake.
The setting is a dystopian world where it hasn't rained in years. Everything is dying and water is the most precious commodity available.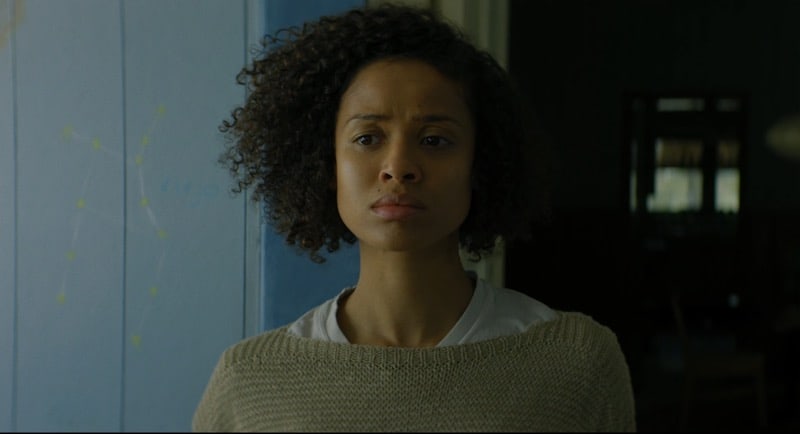 Ruth accepts a ride from an innocuous looking guy, Bill (Christopher Denham). He turns out to be a government agent. The government wants her and her abilities for their own uses, naturally.
She gets away and finally makes it to her destination, which turns out to the the family home. The homestead is remote from the outside world. Ruth's mother, Bo (Lorraine Toussaint), and her daughter, Lila (Saniyya Sidney), both have abilities similar to Ruth's. Bo and Lila are barely surviving on the dying land.
Bo and Lila both have control over their abilities. Ruth does not. That's why she was gone for years. Ruth spent those years addicted to drugs and fearful of her own abilities. When we meet her she's been clean for 11 months and wants to reunite with her family.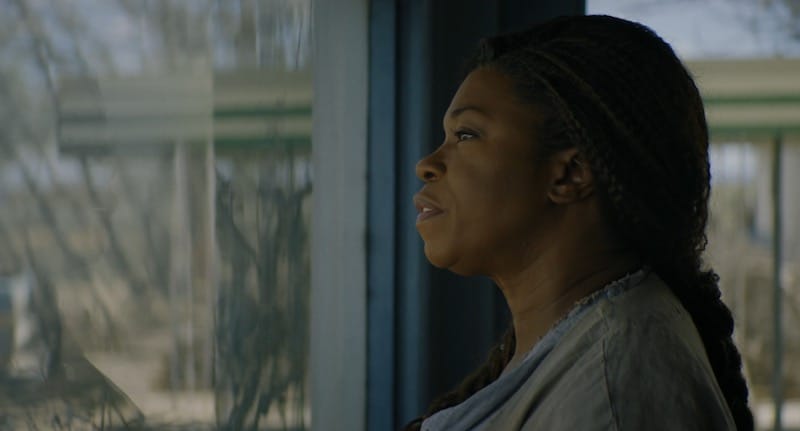 Bo agrees to let her stay. Together they try to harness Ruth's abilities and control them.
Later in the story we meet the sheriff, Ellis (David Strathairn). He is an ally and wants to help keep the government types off their trail.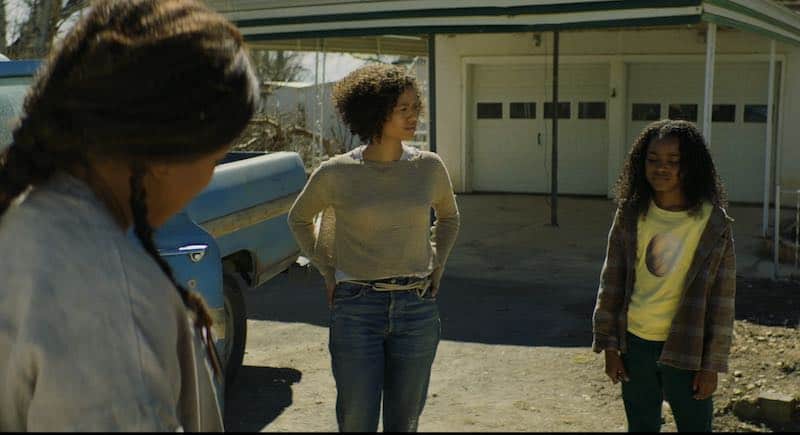 Extraordinary actors like Lorraine Toussaint and Gugu Mbatha-Raw working together is so powerful. And the youngster, Saniyya Sidney, was right in there with a strong performance. You believe these are three women with the ability to change the world.
The good news is that TV series based on the film is in development at Amazon Studios. The show is set to be produced by Viola Davis and Julius Tennon's company JuVee Productions, with the return of the film's writers Julia Hart and Jordan Horowitz. Julia Hart directed the film, but I don't know if she'll be directing a potential series. She did a brilliant job with the film. Nor do I know anything about who the actors will be in a potential series. What I do know is that I want to watch it.
Here's a trailer for Fast Color.
Have you seen this 2018 film? What did you think of it?