Frequency is a series about a father and daughter communicating across time. I just watched the first and only season on Netflix and was enthralled by every second of it. I don't know why I didn't hear about it or watch it when it was on The CW. I wish I had.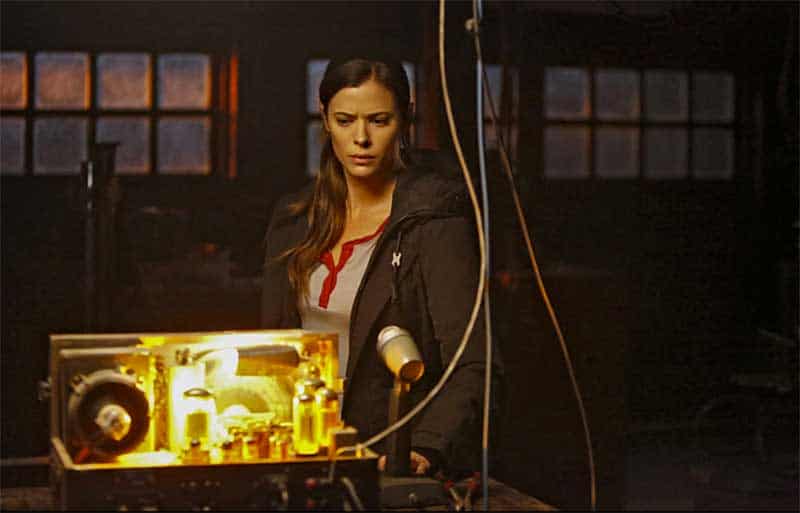 Raimy Sullivan (Peyton List) is a cop in 2016. Through some freak happening, she is able to communicate with her father Frank (Riley Smith) via the old ham radio in her garage. He's using the ham radio in 1996 in the same garage. He's a cop, too.
She thought he'd abandoned her back in 1996 when he was killed while undercover. At first they are both disbelieving of what they are hearing on the ham radio. The more they talk, they discover they are both working on the same case: that of a serial killer called the nightingale.
She tells him where and when he will be shot, saving his life. But letting him live back in 1996 changes everything for Raimy in 2016. Very important things shift.
An important plot point is that Raimy remembers it both ways. The life she lived before she began communicating with her dad, and the life she lived when history changed.
Raimy's mother Julie (Devin Kelley), who was alive in 2016 before, is now dead. Raimy's boyfriend Daniel (Daniel Bonjour) no longer knows who she is. One constant in Raimy's life is her next door neighbor and lifelong friend Gordo (Lenny Jacobson).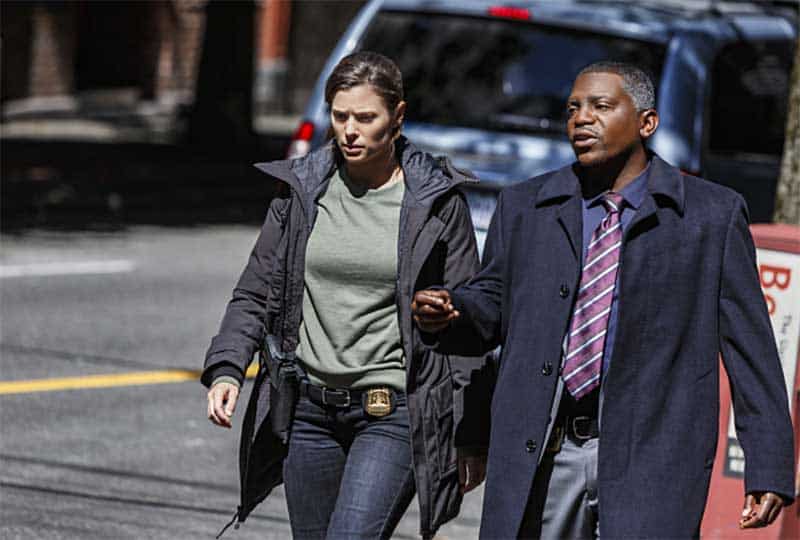 Raimy works with her dad's old cop buddy, Satch (Mekhi Phifer). Another constant in her life.
Raimy and Frank begin a police collaboration across time to fix 2016, bring back Julie Sullivan, and catch the nightingale murderer. There are twists and turns and false leads. There are successes and failures. They think they've fixed things, but they haven't. Or maybe they have. 2016 changes with every episode.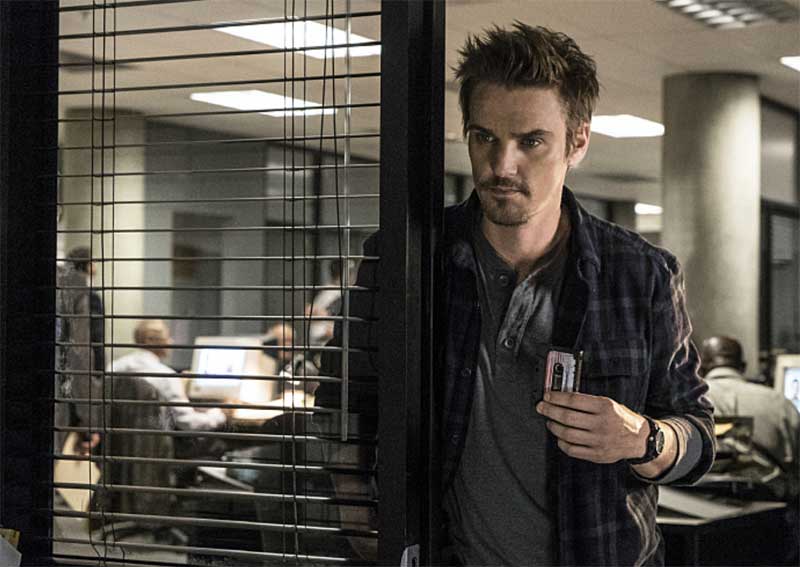 Raimy asks questions about what happened 20 years ago of everyone who knew her dad then. She digs through old case files. She revisits witnesses. She gives information to her dad from those searches that he acts on in 1996.
Frequency is tense and exciting. Not only is the quantum physics part of it fascinating, the mystery of the nightingale killer is as well. The series is part family drama, part sci-fi, part thriller, and part police procedural.
There is a thematic element about fate or kismet. A couple of times Raimy and Frank manage to save someone from the nightingale killer only to have them killed exactly 20 years later by the still uncaught nightingale. Whether Raimy and Daniel are meant to be together is another fateful issue. Can you really do anything to change your destiny or are things meant to be?
Another thematic element is around love. Love of family, but also romantic love. Frank and Julie try to work out their 1996 marriage. Raimy meets Daniel, the man she loved in her other 2016, in so many different places they joke that she's stalking him. In one of her realities, she likes a cop named Kyle (Rob Mayes). She wants Daniel back in her current reality, but she knows Kyle is a good man, too.
Peyton List and Riley Smith create great chemistry as father and daughter and as cops. They talk across time to figure things out. Peyton List is great as a cop. She possesses an effortlessly beautiful serious face, does a great frown, and can look tough when needed. Ada Breker as 8 year old Raimy does an excellent job emulating what the grown up Raimy turns out to be.
Although we jump back and forth in time from 1996 to 2016, it's never confusing. A little grey around the hairline, a few crinkles around the eyes, and we know exactly when we are.
The season ended on an outwardly happy but threatening note, which could have lead to many more plot twists had there been another season. I apologize profusely to The CW and Frequency that I didn't watch the series at a time when it would have counted as ratings.
You may have seen the 2000 film Frequency with Dennis Quaid as Frank Sullivan and Jim Caviezel as his son John. I remember liking that film. I'm happy it was redone as long form TV and with a female protagonist. Toby Emmerich, who created the original film, was a writer for the TV series along with creator Jeremy Carver. For the TV series, four of nine writers were female, but only two episodes had female directors.