Grace is a 2018 film hidden in the deep recesses of Prime Video. It was directed by a woman so I took a look. I enjoyed this character study of two very different writers who struggled to write.
Grace has a small cast. Charlie (Tate Donovan) is a well-known writer who had a successful book. But he hasn't written anything new in 17 months. His agent/best friend Bernie (Matthew Lillard) nervously tries to prod him along and get him to write something.
The publisher, Liz (Missi Pyle), threatens to sue for the advance back if pages don't start coming in.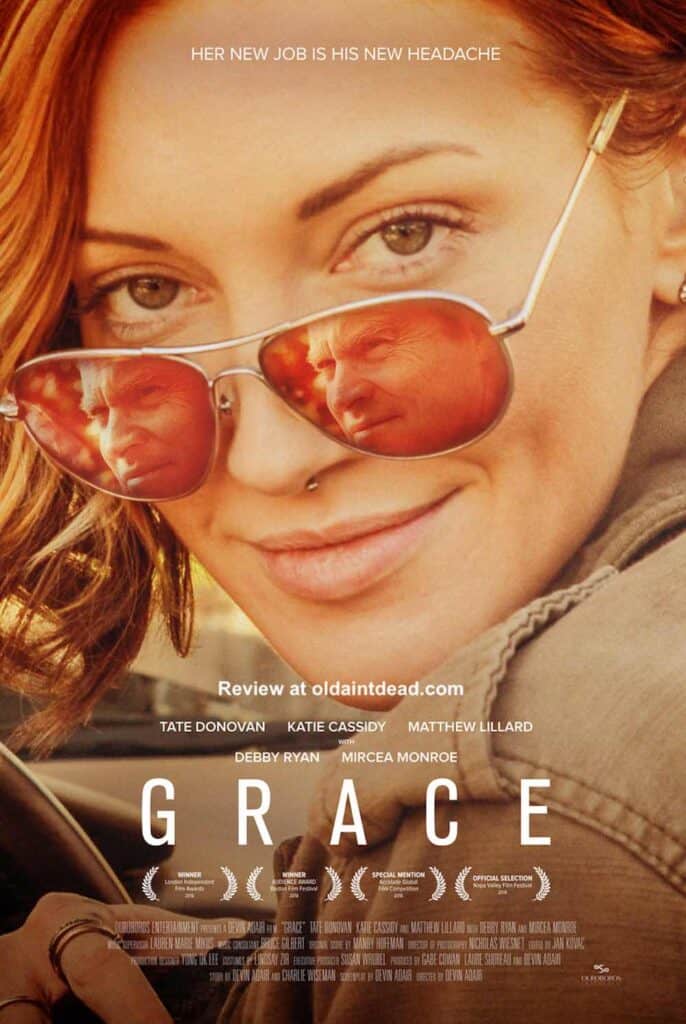 Enter Dawn (Katie Cassidy). She's a secret wannabe writer herself. Bernie hires her to go to Charlie's family home (a mansion he lives in alone) and be his assistant. Dawn is a caustic mouthed, take no crap kind of woman. Bernie hopes she'll get Charlie to start writing.
Dawn cleans up the place, which is a mess. She talks about books and life and is both irritating and endearing to Charlie.
The majority of the film is just the two of them as we see into their stories, fears, and hopes. Being around each other so much opens both of them up in ways they needed, and they both begin writing. Tate Donovan and Katie Cassidy are both very good actors, and the relationship and chemistry between them is exactly what this story needed.
The writing doesn't go as smoothly as Bernie hoped it would, and the ending has a nice twist. Grace was written and directed by Devin Adair. Take a look at the trailer and see if you think it looks interesting.