I Am Not Okay with This fits into the category of girl coming of age who discovers her superpower amid high school horrors. It's an origin story that begs additional seasons. Beware the spoilers.
I Am Not Okay with This follows the tradition of Carrie or Stranger Things or Impulse. It bring a few twists of its own, most importantly that the lead Syd (Sophia Lillis) is a budding lesbian.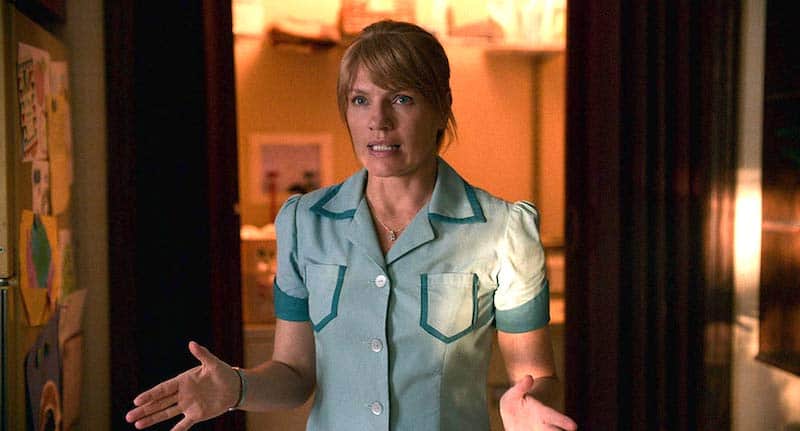 Syd's father committed suicide less than a year ago. She's in a new school. Her mom Maggie (Kathleen Rose Perkins) works 60 hour weeks at the local diner. Her mom expects Syd to step up and help with her little brother Liam (Aidan Wojtak-Hissong). Her life is not the greatest.
The counselor suggests Syd keep a diary, and we hear her thoughts to her diary as frequent voiceovers.
Syd simply wants to be with her new best friend, Dina (Sofia Bryant). She's never had a best friend before and she thinks it's the best thing ever.
When Dina starts dating the big man on campus, Brad (Richard Ellis), some strong feelings come pouring out of Syd. She gives Brad a bloody nose with just her thoughts.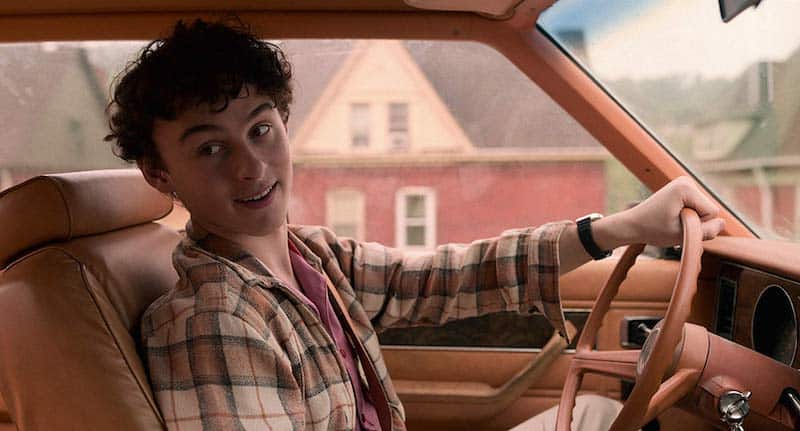 Like other stories in this genre, an understanding sidekick appears. It's her wacky neighbor Stanley (Wyatt Oleff). He and his automobile are both scene stealers.
Stan recognizes that Syd has superpowers when he sees her mentally knock down and uproot a whole swath of trees. Just before that, Syd kissed Dina and was mortified when Dina drew back in surprise.
Syd learns from her mom that her dad probably possessed telekinetic powers as well. That might be why he killed himself.
Syd and Stan try to test her powers, but she can't control them. Emotions set her off. Her actions grow stronger and more powerful until a terrifying event at the homecoming dance.
Syd runs, horrified and covered in blood, from the dance. A shadowy figure appears and says, "Now we begin." This will be her trainer, the person who will guide her abilities. But we won't know anything about that unless there's another season because it was the final scene in season 1.
I Am Not Okay with This has 7 short episodes. Watching the whole of season 1 in one sitting is like watching a slightly longer than usual movie.
Sophia Lillis plays Syd as gobsmacked by her life and overwhelmed by the emotions and hormones assailing her. She's a tiny thing. I know the label "tiny Canadian" has been taken but has "tiny Brooklynite"? Her costumes screamed lesbian even before she realized what she was feeling for Dina.
Wyatt Oleff gives the strongest performance in the cast. He's confident for no apparent reason, stylish in a mundane world, and full of superhero background information.
This series isn't the best in its genre. It has some very stiff competition. But it's enjoyable and funny and full of promise.
Have a look at the trailer.
Have you watched this graphic novel (affiliate link) turned TV series? What did you think of it?