Don't miss Late Night. By women, about women, but not only for women. It's funny, it's barbed, it's terrific.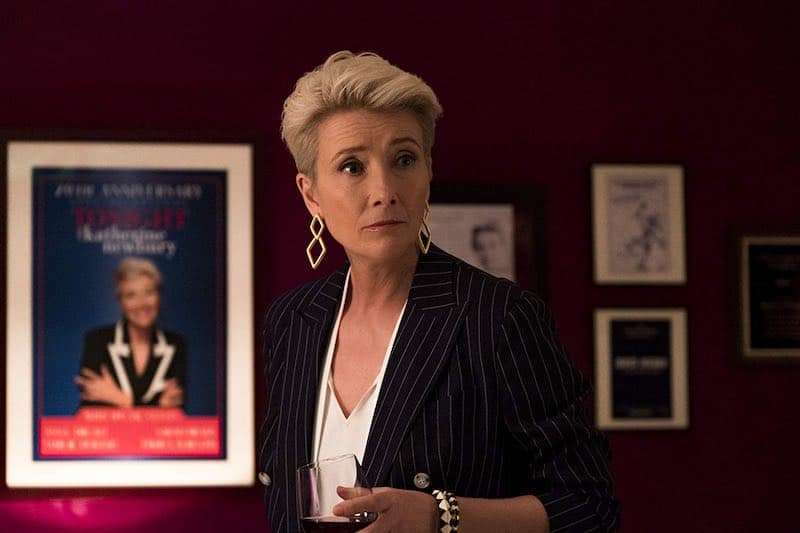 Late Night was written by Mindy Kaling. It stars Mindy Kaling and Emma Thompson. Thompson plays the formidable English perfectionist Katherine Newbury, a late night talk show host. Her show has gone flat in the last few years, ratings are down. If she wants to save it, she has to get her game back.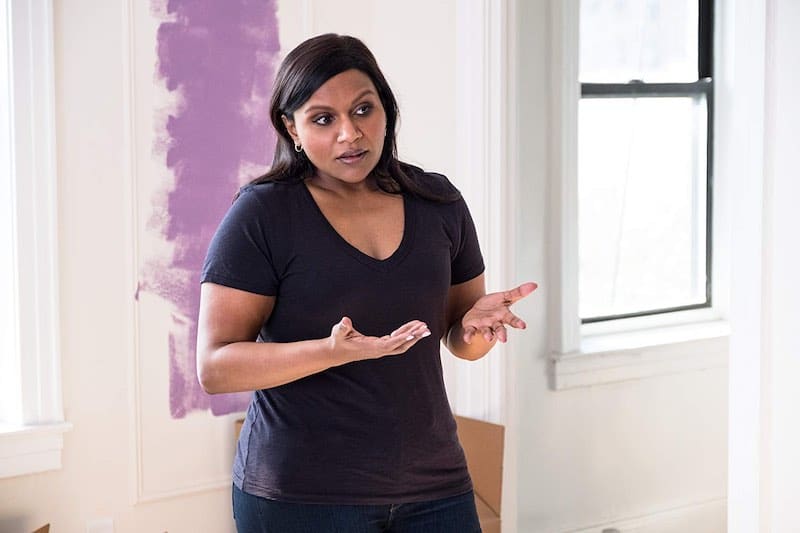 At approximately the same time that Katherine learns her show is in danger of being canceled, Mindy Kaling's Molly shows up for a job interview with Katherine's long-time assistant Brad (Denis O'Hare). She has no experience. She's been working in a chemical plant. But she's sitting in front of the desk when Katherine yells into the phone to Brad to hire a woman.
Molly is a woman and she's Indian. Diversity, thy name is Molly. She's hired.
Molly walks into a writer's room full of men. Most of them haven't ever met Katherine until she shows up on Molly's first day to tell them they better get funny fast or they'll all be cancelled. Molly joins the table sitting on an overturned trash can.
Molly overturns everything in their world. She genuinely loves Katherine and the show, she's delighted to be working there, she has pointed ideas and funny jokes to offer. Nobody likes her at first. Katherine is mean to her – well, she's mean to everyone. But she's mean to Molly in ways that drive her away. Molly is the best thing to happen to Katherine in 10 years. She doesn't figure it out quickly, however.
While Molly is transforming the writing room and Katherine's attitude toward saving her show, the network exec (Amy Ryan) keeps popping up to tell Katherine she's cancelled. Like everything about this movie, Amy Ryan's scenes are both funny and serious at once.
Mindy Kaling and Emma Thompson are terrific together. This cast is full of great talent and it shows in the performances.
The thematic elements that create tension in this comedy are outstanding. Women in a men's world who must be twice as good. Class distinctions. Resentments over skin color. Privilege vs. hard-earned success. People who couldn't be more different working together to create something better than a team of homogenized white males can. It's sharp and powerful and funny all at once.
It's a brilliant piece of writing. Mindy Kaling's greatest work (so far). The directing by Nisha Ganatra is outstanding.
The Men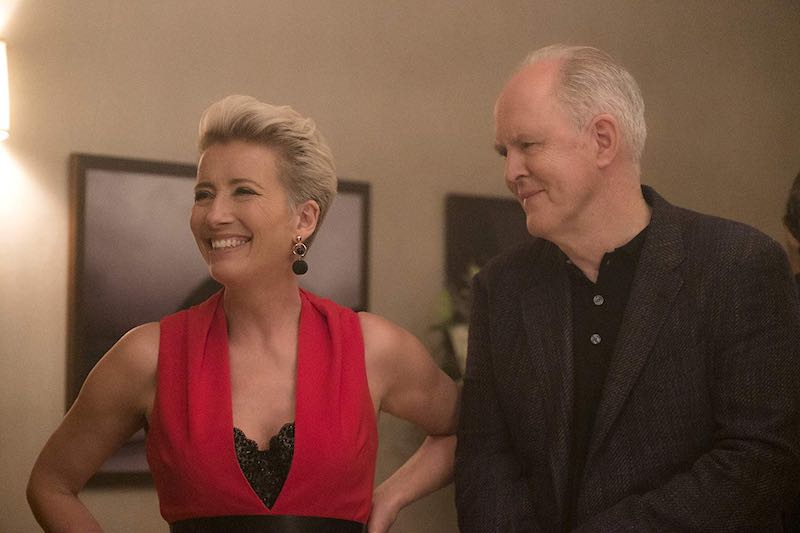 There are plenty of men in the story. John Lithgow plays Katherine's husband. Writers around the table include Hugh Dancy, Reid Scott, Max Casella, Paul Walter Hauser, and John Early. Ike Barinholtz plays the comic who thinks he's going to take over Katherine's spot on late night.
Posters are Pinnable. Pin Away!
You can see Late Night streaming on Prime Video.
I hope you will watch this film because it's very good. If you've seen this film, I'd love to know what you think about it.