Lez Bomb is a comedy about coming out. It's full of crazy humor and family dysfunction. The film was written and directed by Jenna Laurenzo.
Lauren (Jenna Laurenzo) wants to take her girlfriend Hailey (Caitlin Mehner) home at Thanksgiving. She plans to finally come out to her family and introduce Hailey as her girlfriend.
Lauren is not confident about what she's doing. She should have come out ages ago. Her whole family is there, all talking at once about 10 different things, and Lauren can't get her point across.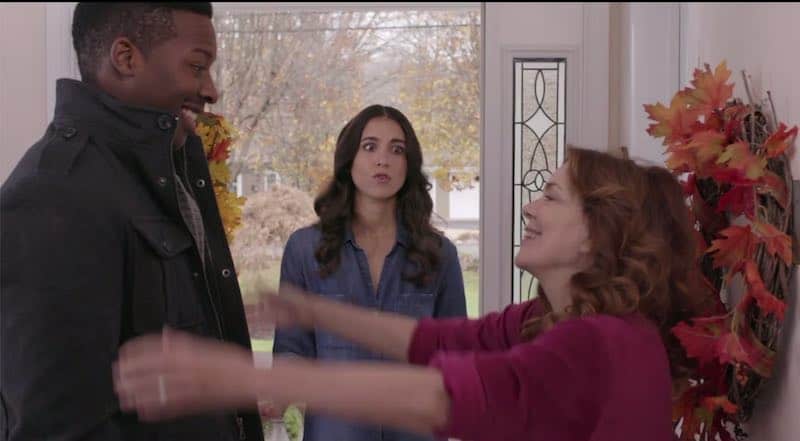 To make matters worse, Lauren's roomate Austin (Brandon Michael Hall) shows up. Her parents think she's in a relationship with him.
There's a fantastic cast in Lez Bomb. Lauren's dad (Kevin Pollak) and mom (Deirdre O'Connell) are there. Her Grandpa (Bruce Dern) and Grandma (Cloris Leachman) are there. Her uncle Mike (Steve Guttenberg) is there. Her brother is there, hitting on Hailey. Plus there are more uncles, aunts, cousins, residents of the motel the family runs, and a big butch drug dealer Uncle Mike is involved with. It's a wild scene.
I liked the multiple generations of the family all thrown together at the holiday. And, I gotta say it, #EldersRock.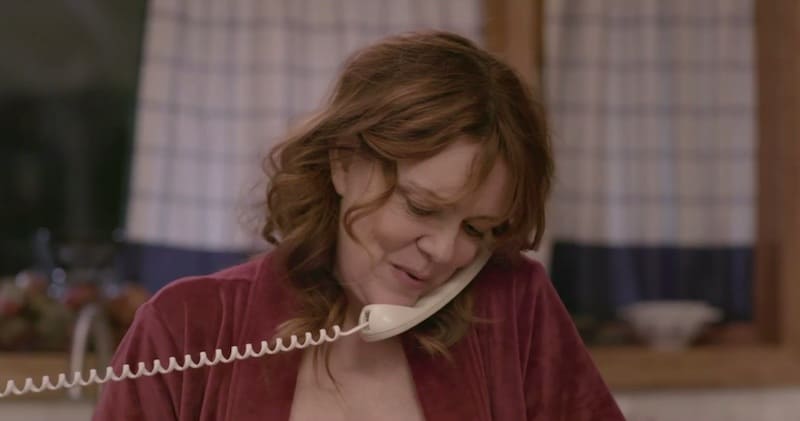 I thought Deirdre O'Connell as Lauren's mom was fantastic. She stole the show for me. She was the beleaguered mom, trying to put together Thanksgiving dinner, hear everyone's story, run her motel, deal with a fire in the basement started by her pot smoking brother, argue with her husband about cookies, decide her daughter's big news was that she was pregnant, and more and more and more.
Had Lauren been more forceful she could have made them hear her. Hailey felt devalued as the day went on because Lauren couldn't get the words out that would set the situation right. Nope, Hailey wasn't having it.
To make Lauren's inability to get the message across work, everyone had to talk at once, interrupt each other, and change the subject with amazing frequency. This group of actors made it look easy and natural. It was funny and poignant and a bit silly. I found the plot unlikely in its details, but the story was sweet and full of love.
If a coming out comedy sounds like fun, you'll probably enjoy this one. It's available on Netflix, Amazon Video and other streaming services.