Little Women was so rich, I wish I could watch it a couple more times before I write this review. There was everything Louisa May Alcott gave us in the book, with additions and modernized storytelling from writer and director Greta Gerwig.
The film includes parts of Louisa May Alcott's later work beyond the story contained in Little Women. It's an American classic, told in a way that's sure to make this the all time best film version.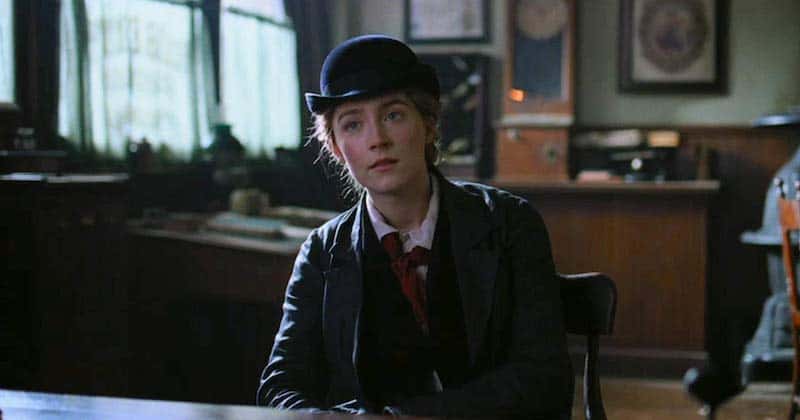 Saoirse Ronan plays Jo. She represents Gerwig and all the writers of the world. She represents independence and courage. One of her best lines in the film was, "Women have minds and souls as well as hearts, ambition and talent as well as just beauty, and I'm sick of being told that love is all a woman is fit for."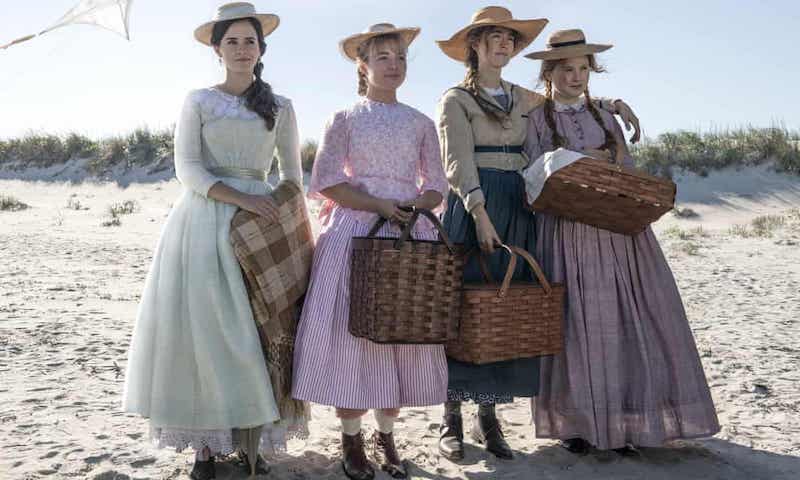 The other March sisters are equally well cast: Meg (Emma Watson), Amy (Florence Pugh), and Beth (Eliza Scanlan). The four of them are perfect together. Individually each of them stand out as strong personalities with talents and ambitions that would take them far in today's world.
In the world of Little Women, however, set during and after the American Civil War, women had no opportunity to follow their talent or passion to become anything other than a wife.
Florence Pugh's performance and Greta Gerwig's writing elevated Amy to be almost equal with Jo in the film. As if anyone could be Jo's equal! Everyone's eternal favorite March sister is even moreso in Saoirse Ronan hands.
The story didn't unfold in a linear way. We saw the family when all the girls were home, and we also saw the March sisters as adult women. The story jumped back and forth from one timeline to another.
Things that happened to the adult women would trigger memories, taking us back into a previous time in the story. We also saw the sisters and March parents as they struggled to carry on after Beth's death.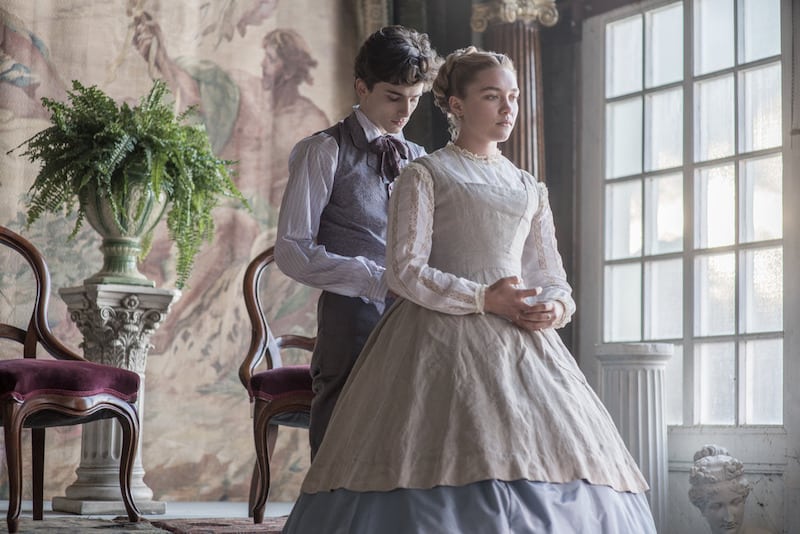 Along in the adventure were the impoverished March's wealthy neighbors Laurie (Timothée Chalamet) and his grandfather Mr. Laurence (Chris Cooper). Marmee was played by Laura Dern, with Meryl Streep as Aunt March. Bob Odenkirk played Mr. March. The housekeeper Hannah (Jayne Houdyshell) also had a significant part.
When Jo was in New York City struggling to sell her stories, she met the publisher Mr. Dashwood (Tracy Letts) and her future mate, the German professor Friedrich (Louis Garrel).
As a young writer, Jo wrote fantastic, swashbuckling adventures full of danger and action. Only when Beth grew ill did Jo write something just for Beth about their family. That set her on the path that led to Little Women, although Amy had to convince her to keep going with it.
Jo asked, "Who will be interested in a story of domestic struggles and joys? It doesn't have any real importance."
"Maybe," Amy answered, "We don't see these things as important because people don't write about them."
This short conversation between Jo and Amy really struck home with me because so much of what I'm trying to do with Old Ain't Dead is bring attention and representation to the people and stories that haven't been "important" before. The fact that Little Women hasn't yet received any Best Director nominations is proof that more representation of stories by and about women's lives are still needed. When more diverse stories are written and produced, their importance becomes more apparent.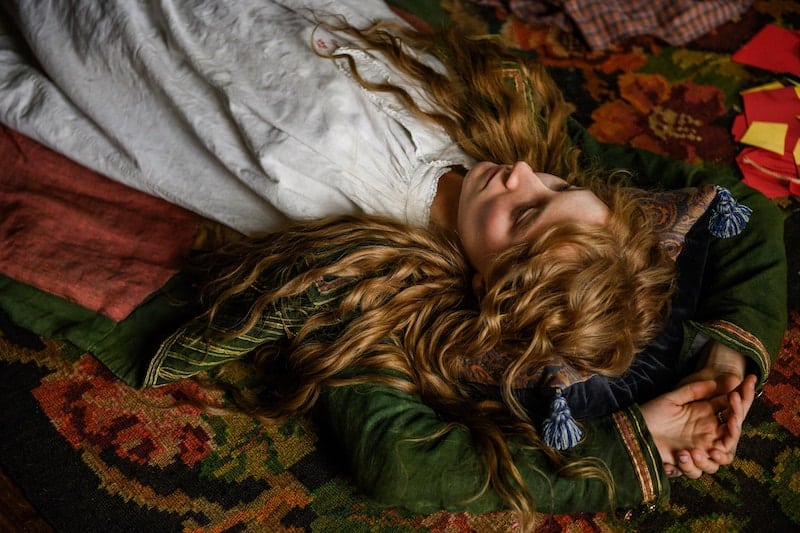 The costumes, the setting, the way the actors were placed in the scenes was so carefully and thoughtfully done. In addition to deserving more credit for directing, Greta Gerwig also deserves importance for the brilliant way she took Alcott's story apart, and put it back together with embellishments from Alcott's other work. Gerwig created a powerful nonlinear tale perfect for the modern audience. An old story we all know made fresh and better than before.
If you were unsure about getting out to see this in the theater, I absolutely recommend it.
Here's the trailer.
Greta Gerwig, Saoirse Ronan, Tracy Letts, and Timothée Chalamet worked together on Lady Bird, too.
It's worth watching this excellent interview with Saoirse Ronan about how she approached Gerwig about the part of Jo and the characters in Little Women.
If you've seen the film, please share what you thought about it in the comments.