Longmire season 5 is now streaming on Netflix. It sticks to the one crime per episode procedural format, but carries elements of the story over from episode to episode. Season 5 spoilers ahead.
Robert Taylor as Sheriff Walt Longmire has some different kinds of acting challenges in season 5. He comes a little unhinged in his paranoia about Jacob Nighthorse (A Martinez) being the evil force behind everything that goes wrong in his county. We don't know if he's right or wrong about Nighthorse, but his opinions about Nighthorse interfere with him doing his job properly.
To make matters worse, Walt's daughter Cady (Cassidy Freeman) goes to work for Jacob Nighthorse, offering legal aid to the residents of the res. Cady has one of the most interesting story arcs in season 5, including a shooting and being adopted as a Cheyenne by the tribe.
Walt has a wrongful death civil suit against him that drags on all through the season, but we don't get to the actual trial in season 5. There's a lot a stake for Walt in this lawsuit. He does things that make his chances of winning worse and worse as the season wears on.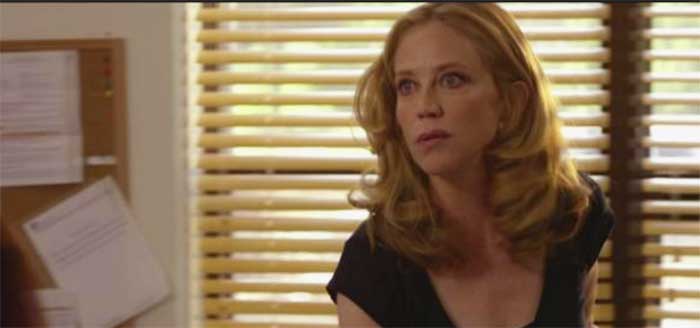 I'm sure you recall the big cliffhanger at the end of season 4, when Walt and Donna Managhan (Ally Walker) were caught in flagrante delicto and Walt was shot. Walt and Donna try to carry on their relationship after Walt recovers, but it just doesn't work. They make several attempts but it fizzles away. In the end, Walt gives Donna the brush off. He seems to be thinking about making a move on Vic (Katee Sackhoff), but it doesn't happen this season.
Walt and Vic together is something many fans of the books took the time to comment on in my earlier post One More Reason to Like Longmire: An Age Appropriate Relationship. Maybe we'll see that develop next season. I'm thinking this might be Ally Walker's last season on Longmire, which is too bad, in my view.
There is a kiss between Walt and Vic in season 5. Vic kisses Walt while he's asleep in his hospital bed after he's shot. It wakes him up, so he knows she did it, but they don't talk about it.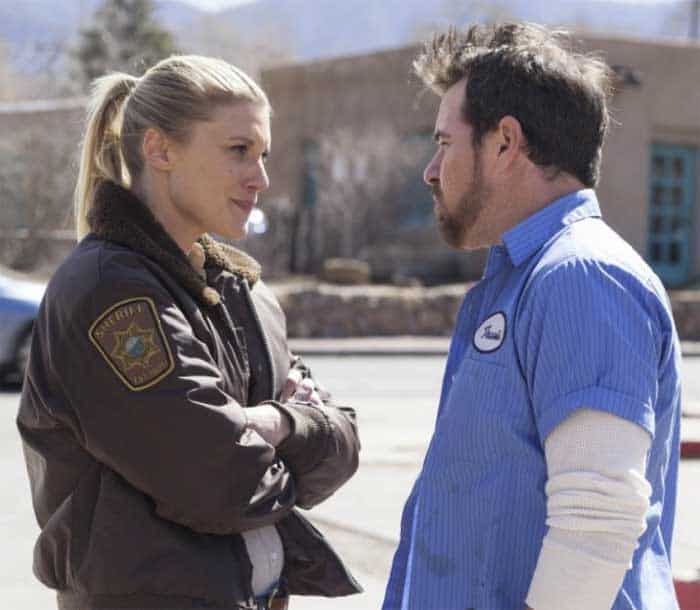 One small problem arises in the potential Vic and Walt pairing. Vic discovers she's pregnant. She's not sure whether the slacker Travis (Derek Phillips) or her fellow cop Eamonn (Josh Cooke) is the father. Travis decides for himself that he is the daddy and moves in on Vic in all sorts of annoying and invasive ways. No one else knows about her situation at the end of season 5.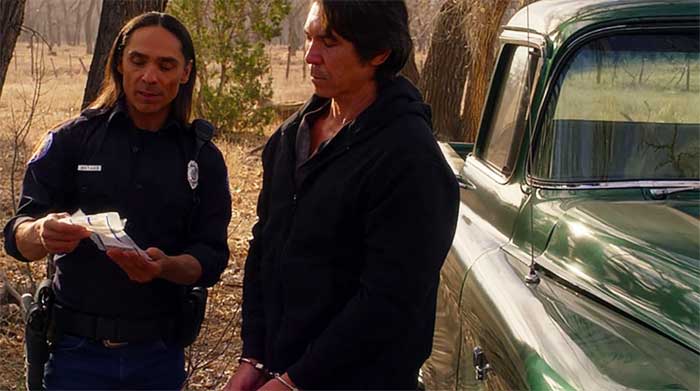 The tribal police officer, Mathias (Zahn McClarnon) basically blackmails Henry Standing Bear (Lou Diamond Phillips) into pretending to be the ghost of the vigilante Hector. Between Mathias and Malachi (Graham Greene), Henry is pressed into doing several unsavory things. Malachi stole his bar, The Red Pony, and Henry struggles to get it back.
It's easy to see why people love this series. Walt Longmire is the quintessential Western hero: honest, loyal, dependable, hard-working. The way the camera looks at him in his battered Stetson emphasize his heroic stance at every opportunity. He's the ultimate good guy, besieged by evil forces at every turn. Robert Taylor was the perfect choice for this role. He's tall, strong and ruggedly handsome. Pin a badge on his chest, put a Stetson on his head, and he is the American cowboy hero for the modern age.
The series continues to be shot in fantastic, beautiful locations in Northern New Mexico. (It's set in Wyoming, but shot in New Mexico.) One of the things I enjoyed about season 5 was seeing several fabulous homes in the mountains. I want to move into about 4 of them right now.