Miss Meadows stars Katie Holmes in an eccentric and weirdly wonderful story about a prim and proper murderer. It's one of the most delightful things I've seen: full of surprises and improbable in every way.
The dark comedy that is Miss Meadows is shot in bright light. It's full of primary colors, bright dresses, and yellow flowers. Miss Meadows dresses as a child, recites poetry as a child, and speaks as literally as any three year old when answering a question.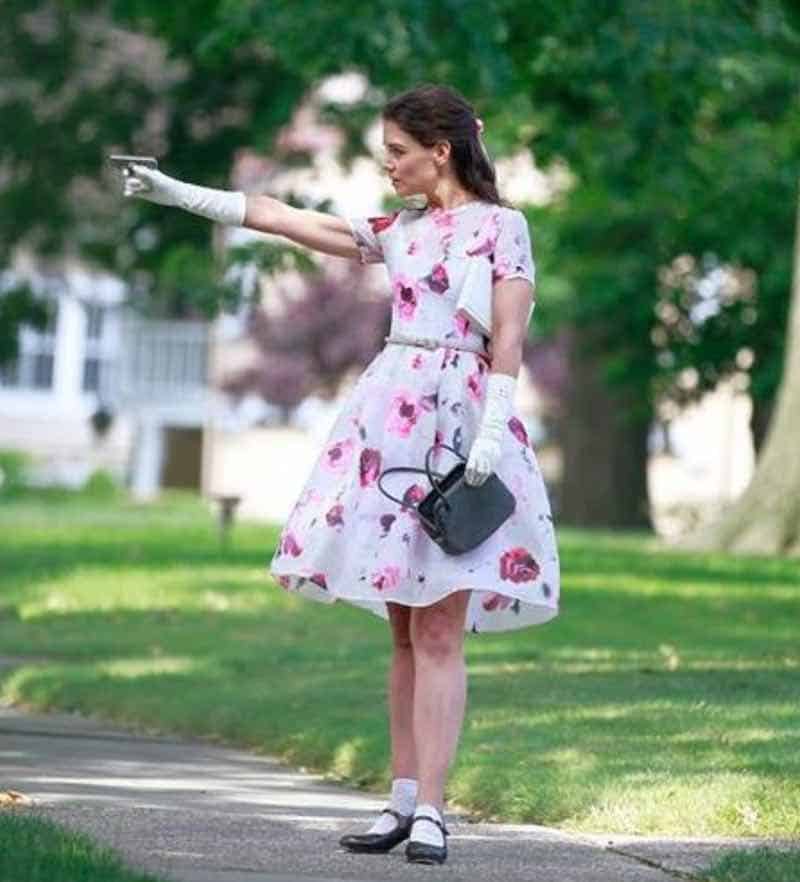 She calls her mother (Jean Smart) on a yellow rotary dial telephone to discuss her every problem. The phone looks like a land line, but it travels from room to room. She drives a pristine Nash Rambler and lives in a pristine house. And she carries a 25 caliber pistol in her handbag which she uses to dispatch people who deserve it.
She falls in love with the Sheriff (James Badge Dale). He always calls her Miss Meadows. She always calls him Sheriff. He's an odd character himself, but he is a cop. He begins to suspect that it's his beloved Miss Meadows who's been ridding the neighborhood of baddies, particularly child predators.
Miss Meadows is a substitute teacher. Young Heather (Ava Kolker) takes a particular liking to her. She knows Miss Meadows secret, but she's not going to tell.
Miss Meadows may be mentally ill. There is that. But she's also an improvement over everything that was there before her. Sometimes the most damaged and broken people are the most whole people.
Karen Leigh Hopkins both wrote and directed this charming film. The film was edited by Joan Sobel in a way that is as eccentric as the rest of the story. Miss Meadows pours tea from the right, no the left, no the right.  She's walking down the street with traffic, no against it, no with it. She's tap dancing here, no there, no here. The story, the characters, the directing, the editing – all have an air of unreality, yet all are utterly real.
Miss Meadows is currently streaming on Amazon Video
. It doesn't have the best comments or the highest ratings, if you care about that sort of thing. Once again I loved something a lot of people didn't.
I urge you to watch and decide for yourself.