Newton's Law is a cheerful legal drama about Australian solicitor Josephine Newton, played beautifully by Claudia Karvan. Although Newton's Law aired there in 2017, it just reached Acorn TV for viewers in the U.S.
In the first episode, the building where Jo and her staff did pro bono work was firebombed. For the remainder of the 8 episodes, this group practiced their do-gooder legal work in an old car wash office space in the parking garage of the law firm where Jo went to work.
Helena (Georgina Naidu) was a smart solicitor herself, but scared of appearing in court. Skye (Miranda Tapsell) began the series working for an insurance company but switched her allegiance to helping people. Johnny (Sean Keenan) was one of the former pro bono cases who now helped out in various ways.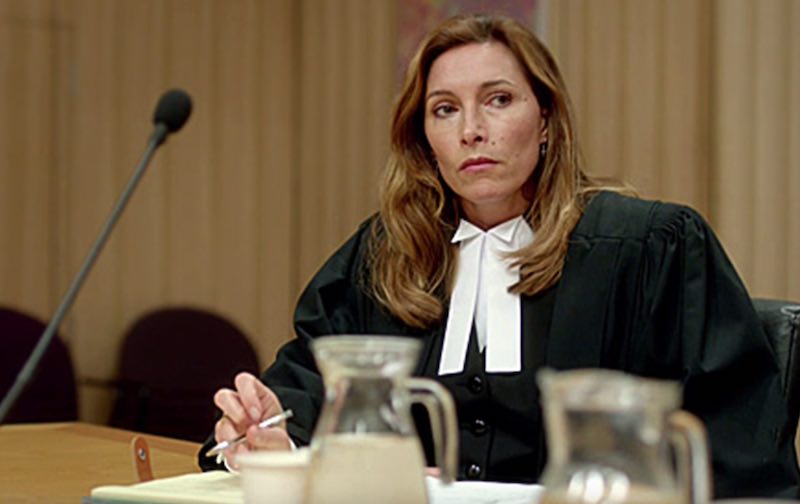 Upstairs, Jo went to work in the offices of a well-known firm. She was convinced to come to work there by an old flame after her offices burned down.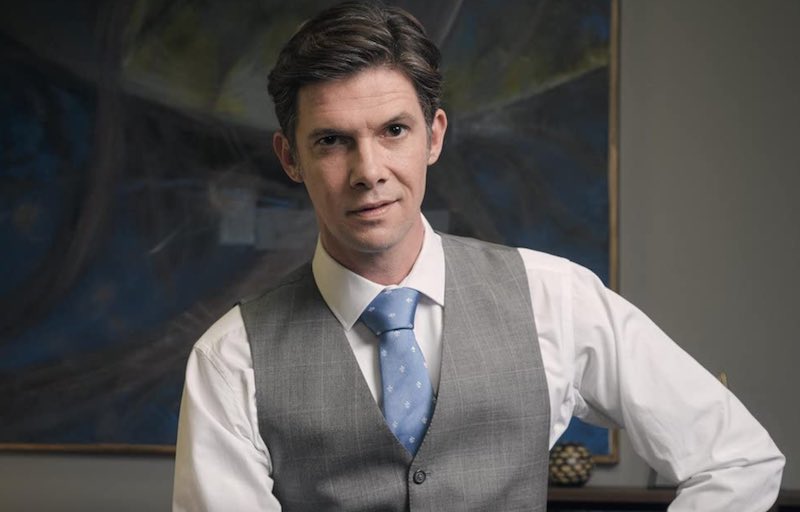 The old flame was Lewis (Toby Schmitz). Lewis and Jo worked together on every case.
Jo was married but separated from Cal (Brett Tucker). He was an environmental activist. They had a teen daughter named Lydia (Ella Newton). Lydia was with her dad at one of his environmental protests and sparked an event that landed them in legal trouble. Guess who represented them?
In spite of Jo's marital status, there was a simmering undercurrent of attraction between her and Lewis.
In fact, there were several combinations of people in the series who simmered in both open and unresolved ways. A little sexual tension mixed in with the legal work.
The firm was owned by Eric Whitley (Andrew McFarlane). He was in the midst of a divorce and a long fight over possession of the dog.
The pattern for each episode was to open with the situation that would lead to help from lawyers. Either the expensive team upstairs or the pro bono team in the basement would take the case. Often it affected both offices simultaneously. By the end of the episode, the case was resolved. The final episode in the season tied back to the fire bombing from episode one, when the perpetrator of that crime was finally found.
That pattern gave impetus to each episode while allowing the characters to develop around the current situation. I found the 2nd episode, "The Butterfly Effect," about a transgender girl who wanted to continue hormone treatments very moving. Every episode and every case was interesting.
The series was created by Deb Cox and Fiona Eagger, who also developed the Miss Fisher stories and several other favorite Australian series. The women who directed episodes were Jennifer Leacey and Jennifer Perrott.
There was no second season of this drama, which I would have been happy to watch. I enjoyed the series and the characters.