Respect is the second Aretha Franklin biopic I've seen. Although both cover many of the same events, this film is darker and grittier and stars Aretha's own pick to play her: Jennifer Hudson. It's available on Prime Video.
Respect differs from the earlier Genius: Aretha in several ways. It shows more of the trauma of sexual violence that Aretha suffered, it shows more of her drinking. It had the rights to use the song "Respect" which the other film didn't have. Respect stops at age 30 when Aretha recorded her first gospel album. During the end credits it switches to show highlights of Aretha's long life with photos of Aretha and title cards listing her achievements.
Aretha's entire family had musical talent. Her mother Barbara (Audra McDonald) died when Aretha was still young. Her sisters Carolyn Franklin (Hailey Kilgore) and Erma Franklin (Saycon Sengbloh) wrote songs with her and sang backup for her.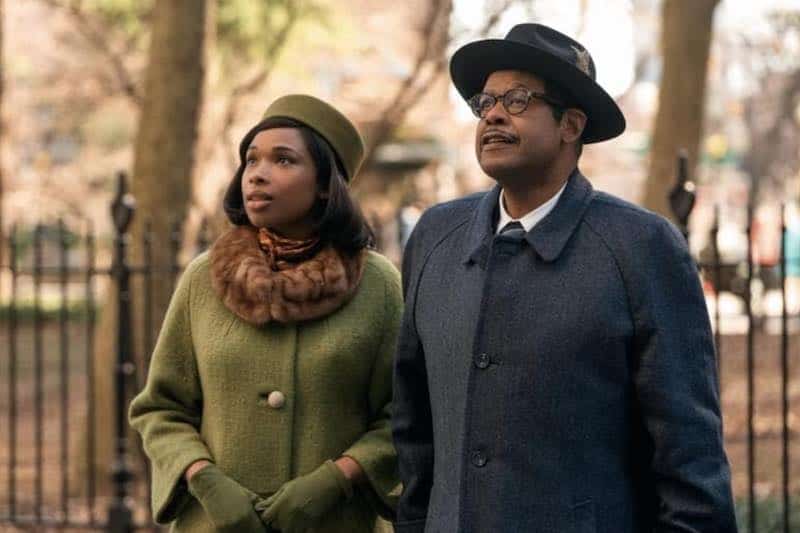 Aretha's father C.L. Franklin (Forest Whitaker) tried to control her career and song choices. When Aretha married Ted White (Marion Wayans) she merely switched from one controlling man to another running her life.
When Aretha took charge of her own choices and began working with producer Jerry Wexler (Marc Maron) she found her groove. Wexler took her to Muscle Shoals, Alabama, where she found a band that got her sound and finally recorded some hit songs. The scenes in Muscle Shoals were beautifully done. They showed Aretha's talent and gifts as a creator and voice as the band and the singers worked out their songs. It was one of my favorite parts of the film.
The film also emphasized Aretha's activism in the civil rights movement.
Success and fame weren't that easy. Aretha suffered depression. She drank too much. She got rid of Ted White, finally, and went back to the church and her religious roots. The film ended with her singing "Amazing Grace" in church for a documentary film about her first gospel album. The implication was that once Aretha found God again, she would stay okay.
Aretha had several children, the first at age 12, the result of rape. Her grandmother Mama Franklin (Kimberly Scott) mostly cared for the children. Young Aretha was played by Skye Dakota Turner, who did a beautiful job.
Liesl Tommy directed. The film was long (almost 2 1/2 hours) and it felt long but never like too much. As far as I'm concerned, you can never have too much Aretha Franklin.