Season 1 of the Netflix Original comedy GLOW wasn't a total romp. It had plenty of serious moments. The overall impact, however, is one of R rated campy fun and female empowerment via headlocks and body slams.
With only 10 half-hour episodes, GLOW in season 1 didn't have a lot of time to introduce the large, diverse, mostly female cast of characters and get the story running. Season 1 took us to the starting line. Where GLOW goes from here is something to look forward to.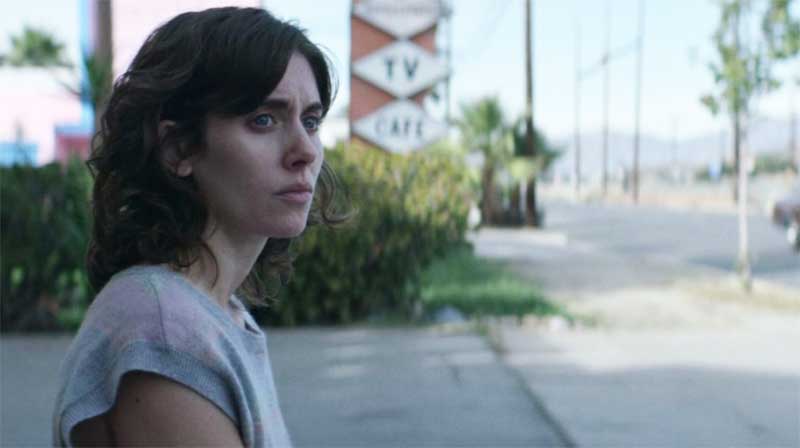 To me, Alison Brie as Ruth Wilder was the star of season 1. She was an entire variety ensemble on her own. She came in every day with a new persona, a new accent, a new Ruth in search of her wrestling persona. She finally settled on a Russian character.
Ruth wanted to be a serious actress but couldn't get a job. She poured all her passion into her lady wrestler. She was a great actor, as well as director and organizer when need be. She wasn't that great at saying no to her best friend's husband when he crawled through the window at night.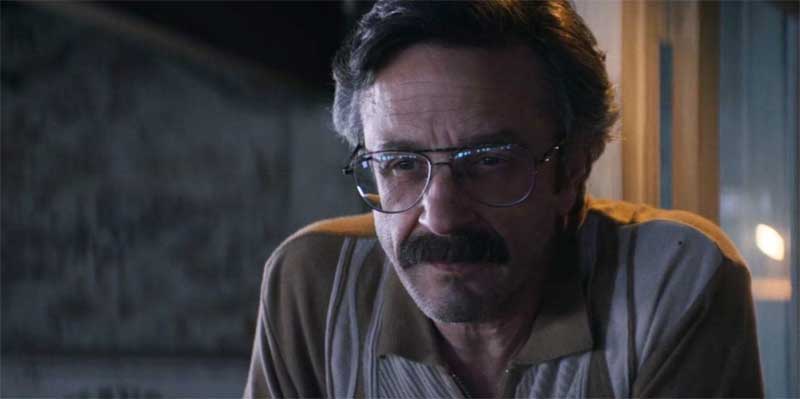 There were two other important characters in this big cast. Marc Maron was Sam, the director and cat herder whose job it was to create a mythic cast of female wrestlers for TV viewers to love or hate. The man is hilarious and very good at being high, unshaven, and reeking of booze while a cigarette dangles from his mouth.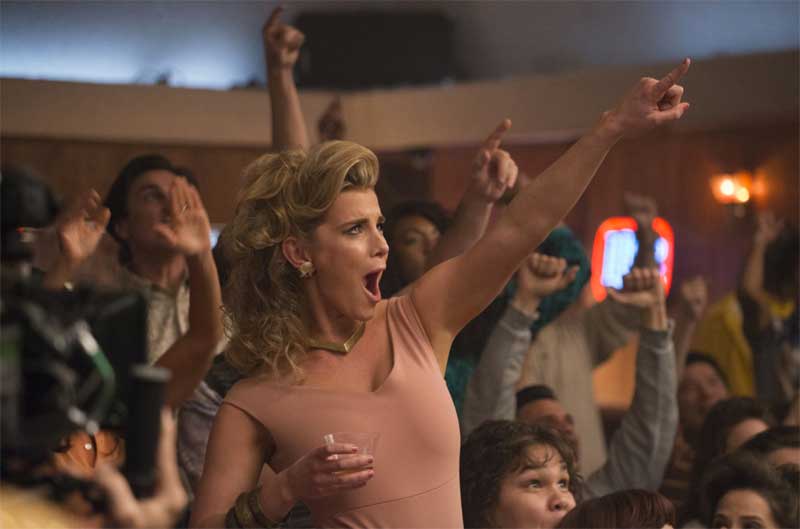 Betty Gilpin was Debbie. She'd been a working actress on a soap. She had some name recognition, a tiny amount of star power. She had a new baby and didn't really get what wrestling was all about. She made noises about staying home with the baby. Then Carmen AKA Machu Picchu (Britney Young) took her a to a men's wrestling match. Debbie's epiphany that night was that televised wrestling was a soap opera – she got that. And she was in.
Now that I've spent so much time describing three lead characters, I will make a prediction. In future seasons, the ensemble nature of this cast will come to the front and all the characters will get moments to shine. Just as Piper Chapman (Taylor Schilling) led us into Orange is the New Black or Jenny Schecter (Mia Kirshner) led us into The L Word, everywoman Ruth Wilder takes us into GLOW.
The story line in season 1 was gathering up a gaggle of women, training them to do wrestling stunts without hurting themselves, and finally creating the pilot episode of Gorgeous Ladies of Wresting (GLOW) TV show. There actually was a women's wrestling show in the 1980s called GLOW.
The stunts were amazing. The physicality involved was, as Debbie put it, so in the body. I suggest you read this fantastic article by Betty Gilpin in Glamour to get more of a feel for what the character meant. Betty Gilpin wrote,
I was paired with Kia Stevens, the one cast member who is an actual professional wrestler. . . . Kia's arms wrapped gently around my neck like my head was an injured piglet. She pressed her hand against my back and moved with me, like she was walking me into a big presentation I was too scared to go to myself. I moved where she told me to go. She made sounds like she was conjuring spirits around a cauldron. So I made them too. When my bicep I spent my entire twenties hating circled her neck, she screamed to the sky in faux-pain, as if I were the most powerful being who had ever touched her. I pressed my huge boobs into her back to "worsen" the pain, and she begged for mercy between death-gasps. For the first time in my life, I could feel my whole body listening. Go here. Come here. Be still. Take charge. Now one, two, three, fly.
I suspect Betty Gilpin had some input with the writers on the scene where Debbie admits to her feelings about being 'in her body.'
What little character development there was time for involved a conflict between Ruth and Debbie over Mark (Rich Sommer), Debbie's husband. Yeah, Debbie and Ruth were former best friends. That's over now.
We got to know a bit about Sheila the She-Wolf (Gayle Rankin) and Machu Picchu. Cherry Bang (Sydelle Noel) and her husband Keith (Bashir Salahuddin) got a little attention. Justine (Britt Baron) was a surprise and Rhonda (Kate Nash) was Sam's main squeeze for a while. Bash (Chris Lowell) produced the show and provided money for most of what they needed to get on the air.
Other characters whose stories beg to be developed more are played by Kimmy Gatewood, Rebekka Johnson, Sunita Mani, Marianna Palka, Kia Stevens, Jackie Tohn, and Ellen Wong.
As I mentioned, there wasn't much time to do anything with 10 short episodes but get us going. With a cast this big there are many stories to tell and much drama. Don't forget the great jokes.
What made me laugh the hardest? I loved the 1980s humor. Sheila the She-Wolf was the only person who could play keyboards for the show, but the only song she knew was the theme from Exodus. The inside of the door in the women's bathroom was spray painted with "Fuck Nixon," a slogan I remember very well. Sam used a framed photograph of Nancy and Ronald Reagan to divide his blow into snort-sized lines.
The white guys were doing blow while Bash's mother raised money downstairs because of the crack problem in the ghetto. One-liners, situational humor, snark: the series was very well written.
GLOW was created by Liz Flahive and Carly Mensch with a team of mostly women writers. It was produced by numerous women, among them Jenji Kohan. Six of the ten directors were women. Watch it if you can. Help bring on season 2 of this comedy.