Tabula Rasa is a 9 part psychological thriller from Belgium. It's a familiar premise based on a woman with amnesia, but this series has many twists and turns that deviate from the standard amnesia mold. The series is available on Netflix.
Veerle Baetens cowrote and stars in Tabula Rasa. She's an excellent actress who makes a demanding role come alive. She carries the viewers along as she works her painful way through the last few months of her life in an effort to reconstruct what happened.
Veerle Baetens plays Mie. She finds herself in a psychiatric hospital. She's a suspect in a missing persons case. The missing man is Thomas De Geest (Jeroen Perceval). Mie was apparently the last person seen with him.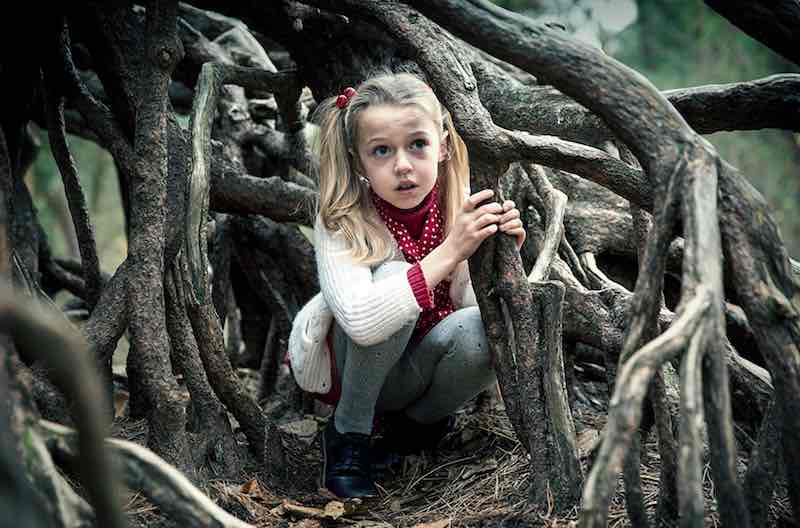 Mie doesn't remember Thomas or much of anything else. She painstakingly pieces her life and memories together. She remembers her husband Benoit (Stijn Van Opstal) and her daughter Romy (Cécile Enthoven). She remembers living in her grandparents creepy old house in the woods.
She remembers her mother (Hilde Van Mieghem) and her sister (Lynn Van Royen), but her relationship with the two of them is strained.
In fact, everything Mie remembers is off somehow. Things are not right with anything. We're flooded with clues and misdirection. The clues are highly symbolic. Everyone is suspect and no one can be trusted. Is she a victim of gaslighting? Is she mentally ill? Are the things she does recall actually true?
She records thoughts and images in a journal where she also leaves notes for herself and saves photos and clues that she collects in her effort to understand what's happening to her. She must leave herself notes, because she often forgets something immediately after she remembers it.
I don't want to describe any more of the story to you because everything is a clue and everything is suspect. There's no way to even start the story without spoilers. I should mention some of the other important characters: Gene Bervoets played a police inspector investigating the missing man, Natali Broods played a doctor who visited the hospital frequently, and Peter Van den Begin played Mie's pyromaniac friend from in the hospital.
I found the series moody and tense and very mysterious. The ending wasn't perfect in terms of logic, but the emotional payoff worked.
The series is in Dutch with quite a bit of English sprinkled here are there. Kaat Beels and Jonas Govaerts co-directed all 9 episodes. The series itself isn't as screamingly horrifying as the trailer makes it look. The character name Thomas De Geest is Thomas Spectre in the trailer. Apparently his name was changed before Netflix bought it.