The Act is based on a true story about a woman who suffers from Munchausen by proxy and the damage she does to her daughter because of it. The full series is available on Hulu.
The Act features two astonishing performances. The mother, Dee Dee Blanchard, was played by Patricia Arquette. She won a Golden Globe and an Emmy for her performance and certainly earned them. The daughter Gypsy Rose Blancard was played by Joey King, who brought home an equally outstanding portrayal of the abused and misused child. Joey King was nominated for both a Golden Globe and an Emmy.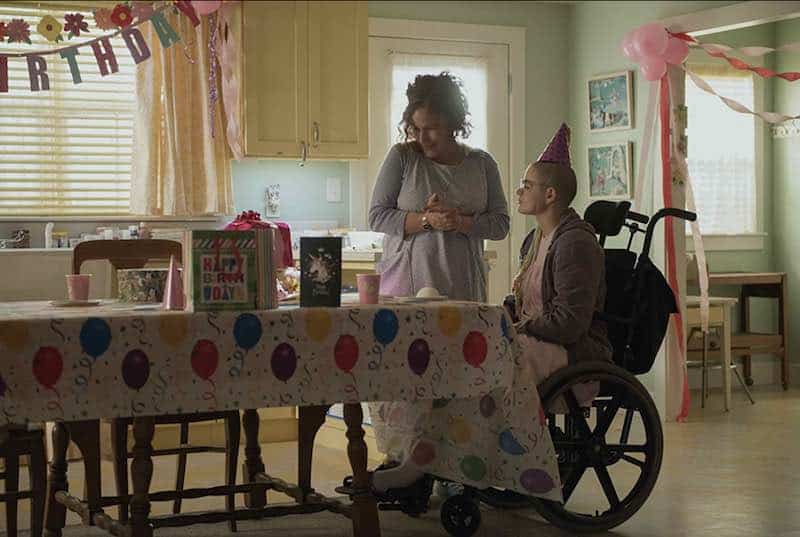 Munchausen by proxy is difficult for outsiders to spot in a family dynamic because it disguises itself as love. This 8 episode series takes us inside the family and is so uncomfortable to watch.
The story begins when the Blanchards move into a new home built free for them by Habitat for Humanity. Their new neighbors, particularly Mel (Chloë Sevigny) and her daughter Lacey (AnnaSophia Robb) are helpful and kind. Lacey talks to Gypsy Rose.
We quickly see that everything the Blanchards do to earn sympathy and money is a con job. Gypsy Rose is trained to do her part of the act by staying in the wheelchair (she can walk) and supporting her mother's claims about her health.
Dee Dee feeds Gypsy Rose through a feeding tube, makes her wear a CPAP mask at night, has all her teeth pulled, puts her through surgeries, shaves her head, tells her she's 5 years younger than she really is, and refuses to let her make friends. And more.
Dee Dee is convinced that she does it out of love. Gypsy Rose believes her and believes in the love. Together they are an impenetrable island of togetherness that seems sympathetic to outsiders.
Flashbacks to Dee Dee's mother Emma (Margo Martindale), show us how the abuse began. The most horrifying part of the story to me is shown in the last couple of episodes when it becomes clear that Gypsy Rose will carry on the traditions taught to her by her mother. The insanity has passed from one generation to the next.
In the few brief moments Gypsy Rose is allowed to talk to Lacey, she learns about fake Facebook accounts, online dating sites, and finding men. Gypsy Rose is coming of age, interested in sex, and wants a boyfriend.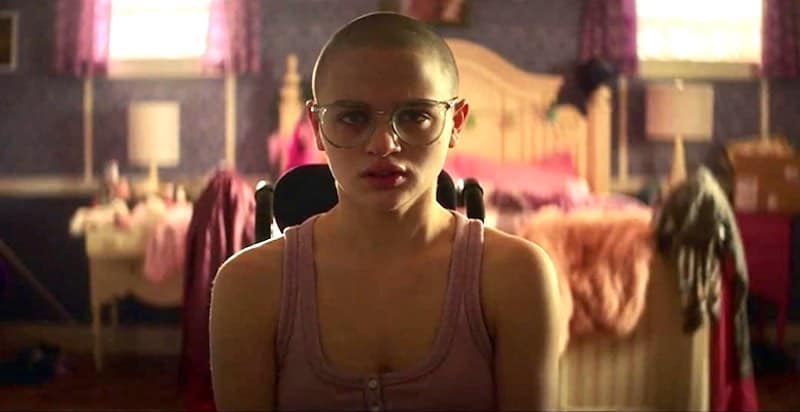 Gypsy Rose starts getting up in the middle of the night talking on the computer to a man she found on a dating site.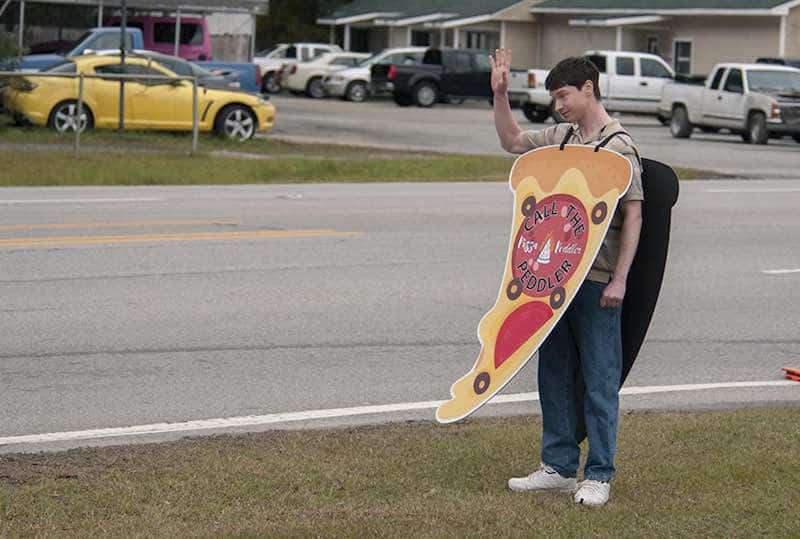 The guy she ends up chatting with for many months is Nick Godejohn (Calum Worthy). Nick is not the brightest, but he claims to love Gypsy Rose. Nick is living at home in his mother's (Juliette Lewis) attic, but somehow the two of them are convinced they can have a happily ever after life together if Gypsy Rose can only escape from her mother and join him there. In their unworldly and not very rational way, they take steps to make that happen.
Before The Act, there was a documentary on HBO about this case.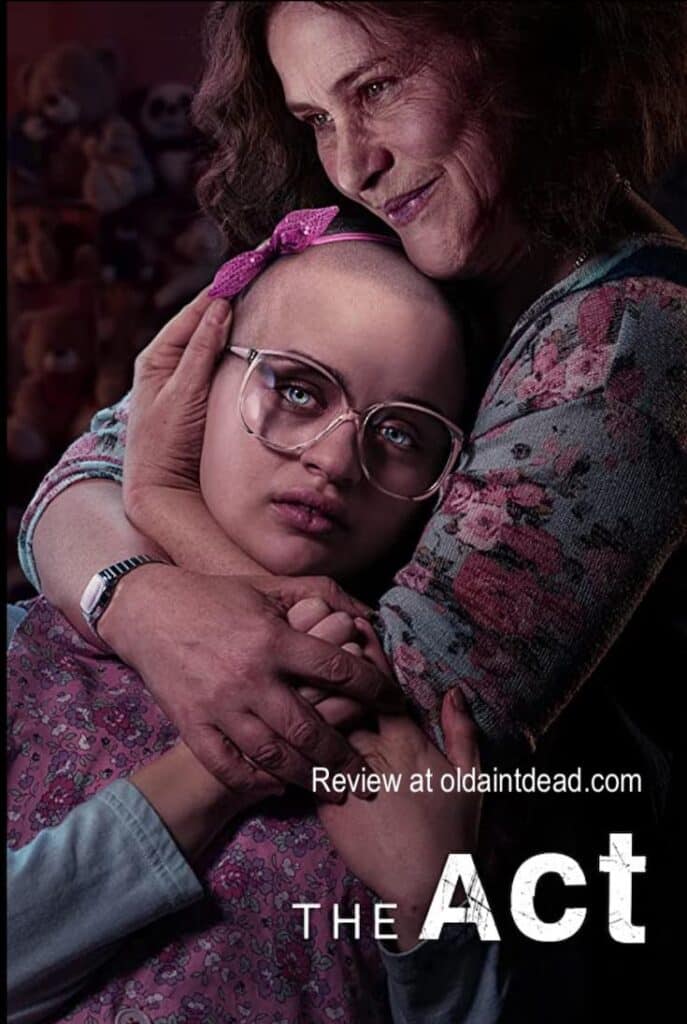 Here is the trailer. As you can see in the trailer, the story ends with Gypsy Rose (and Nick) under criminal charges.
Have you seen this series? What was your reaction?