I found The Favourite eccentric and odd. It was both off-putting and charming at once. This story about Queen Anne is best described as a farce. The performances from the three main (women!) characters were outstanding.
Olivia Colman, Emma Stone, and Rachel Weisz played the central characters in the tale. Queen Anne (Colman) was ill, petulant, and badly equipped to run a country or manage a war with France.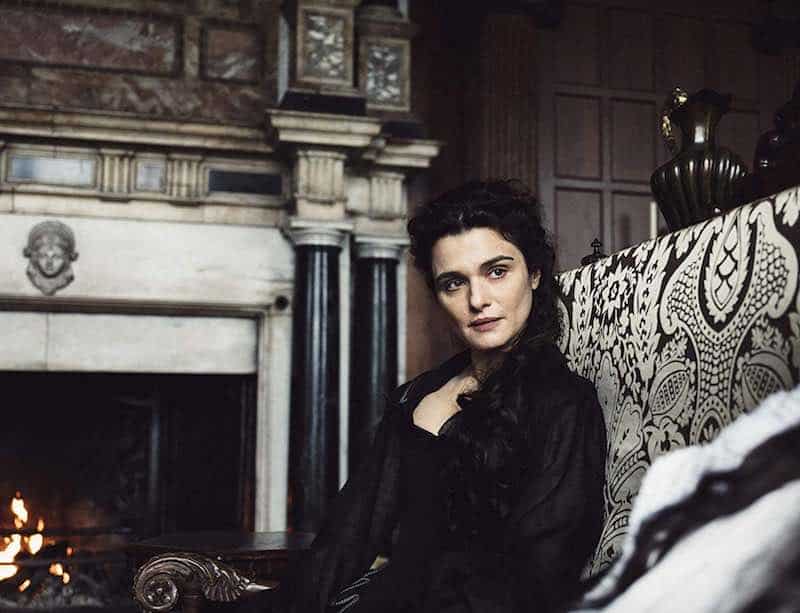 Lady Sarah (Weisz) was the Queen's friend and confidant since childhood. She advised the Queen on matters of state. She cheerfully sent her husband Lord Marlborough (Mark Gatiss) to lead the army into battle, knowing he might not come back.
Lady Sarah was the Queen's sex partner when need be and relished the task.
Of all the characters juggling for power in this story, Lady Sarah was the one with the best grasp of what England needed to do to survive and stay strong.
Things were going well until Sarah's niece Abigail (Stone) appeared, in need of help. Sarah took her in as a scullery maid. Abigail quickly manipulated her way into the Queen's chambers, into her confidence, and into her bed.
Abigail was only interested in serving the interests of Abigail. When she gained the Queen's favor, matters of state lost ground.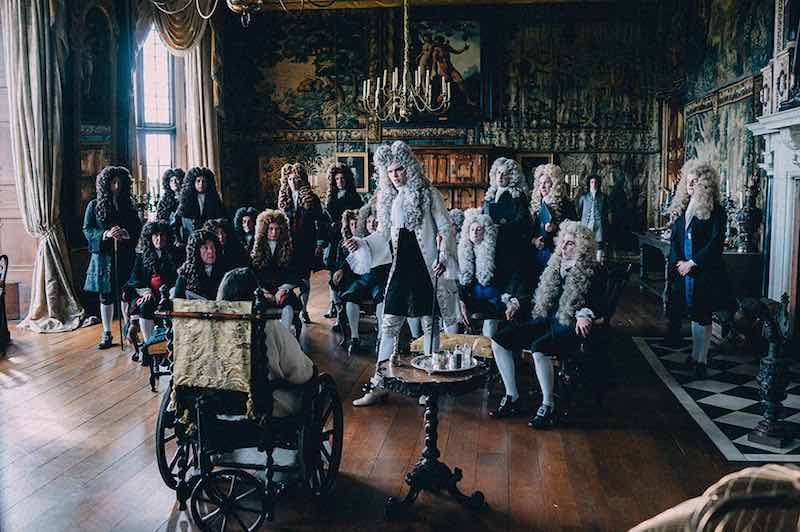 Oh, the men in wigs! And makeup. Lovely creatures they were! Harley (Nicholas Hoult) led the opposition and often came to sway the Queen to his point of view. As long as Sarah was managing the Queen, it was an equal fight. But when Abigail had the Queen's ear, things grew chaotic.
My mixed feelings
Yorgos Lanthimos directed The Favourite. He's known for his peculiar take on stories. I liked The Lobster and found it interesting. Olivia Colman and Rachel Weisz worked with Lanthimos on The Lobster, and followed him into The Favourite. A wise decision, since this film became a worldwide hit and won numerous awards.
The choice to use modern language and no specific English accent made this both a modern morality tale and a sort of drunk history lesson.
I didn't like the bendy, fish-eye, camera work. If I understood what Lanthimos meant to say by it I might, but I don't. I also didn't like the fast, dizzying, panning of the camera. Another statement from the director that whizzed over my head.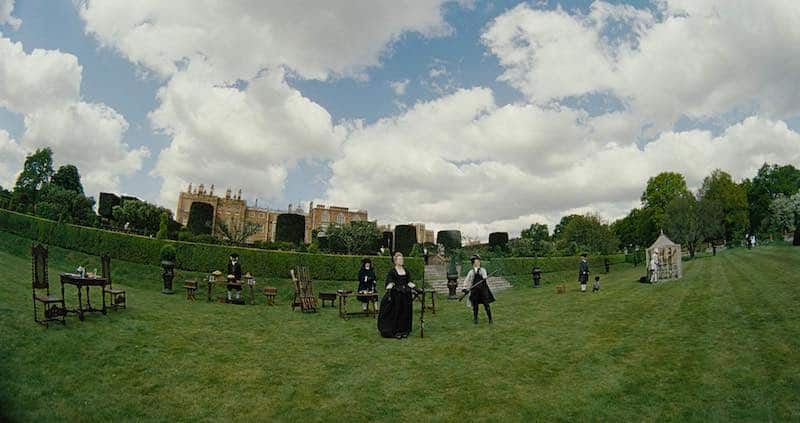 I loved it when Lady Sarah put on men's clothing and marched around in command. She took Abigail out shooting and generally made sure Abigail knew Sarah was the boss.
I loved that the three main characters in the story were women. All three of them were fantastic in their roles. Olivia Colman as the sick, moody, childish, and demanding Queen gave a brilliant performance.
The music drove me crazy. Sometimes it was nothing more than very loud atonal string plucking and drum beats that ended as abruptly as it started. Distracting at best.
That Ending
The Queen had been through 17 pregnancies. She lost every one of her children, which would be enough to make any woman crazy. Now Queen Anne had 17 rabbits in cages in her chambers. Substitute babies.
Anne saw Abigail deliberately hurting one of the rabbits. Anne hurled herself from her bed. She could hardly stand. She ordered Abigail to "rub my leg" which was code for fingering her.
We see Abigail on her knees before the Queen, working away. Then it's a close frame of Anne's puffy, ravaged face. She's unfocused and blank. Hundreds of rabbits flash across the screen. And the story ends. The unclimax.
Really? That was the end? Weird. But it makes an impression that sticks with you. Actually, that verdict applies to the entire movie.