The Glorias is a biopic looking at Gloria Steinem's life through her travels and at various stages in her life. Julie Taymor wrote and directed the film, which takes 2 hours and 20 minutes to wind its way through Steinem's long life. The film is streaming on Prime Video.
The Glorias uses actors, archival footage, real magazine and newspaper spreads, and even some fantasy sequences to tell the story of the writer and activist who has done so much for women around the world. The screenplay is based on "My Life on the Road" by Gloria Steinem (affiliate link). The best selling memoir from 2016 used travels and what they taught the author as the basis of writer's retelling of her life.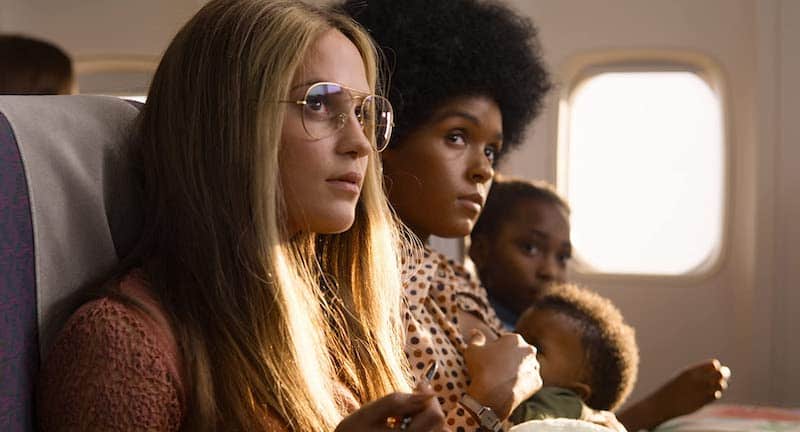 Four actors played Gloria Steinem. From youngest to oldest, they are Ryan Kiera Armstrong, Lulu Wilson, Alicia Vikander, and Julianne Moore. At times the Glorias appeared on the screen together, talking to each other or giving each other courage and hope.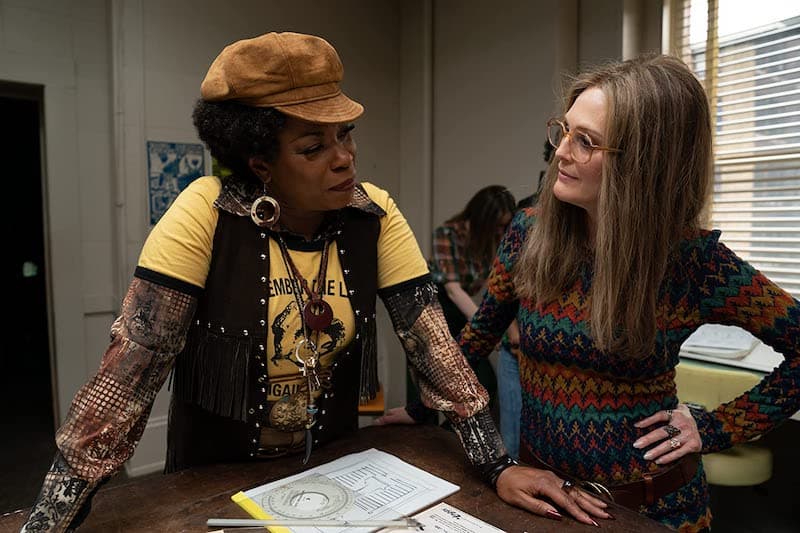 Timothy Hutton and Enid Graham played Gloria's parents. The famous people surrounding her in her activism included Dorothy Pitman Hughes (Janelle Monáe), Bella Abzug (Bette Midler), Flo Kennedy (Lorraine Toussaint), Wilma Mankiller (Kimberly Guerrero), and Dolores Huerta (Monica Sanchez). It's the same cast of real women that we saw in Mrs. America.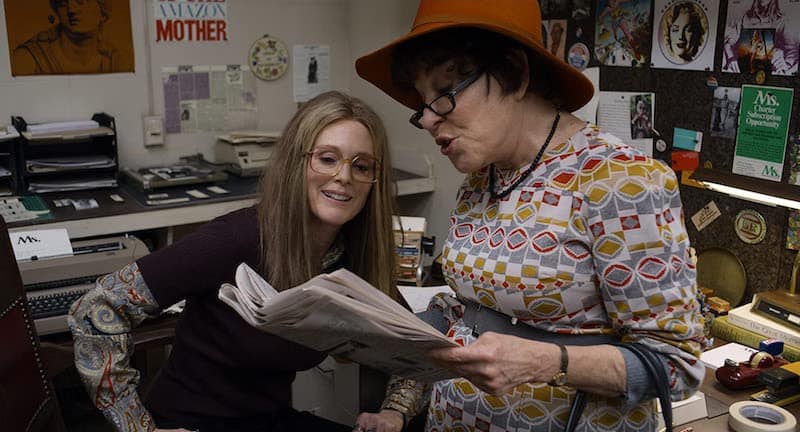 At the very end of the film, just after the 2016 election, we see the real Gloria Steinem as she addressed the Women's March on Washington.
Gloria Steinem's work toward equal rights and reproductive freedom are well documented here. We see the sexism and sexual abuse she faced. We see the annoying blindness of patriarchy concerning who she was and what she was doing. We see the beginnings of "Ms Magazine." We see her childhood and her relationship with her parents.
As I mentioned above, this is a very long film. I thought it could have done without the fantasy sequences, but that wouldn't have cut out more than 5 minutes or so. The fact is, Steinem has lived a long life. She's done a lot of things with a lot of influential people. She is still doing them!
Julie Taymor, the director, has a marvelous way of blending things together. She takes things out of order and puts them together to make perfect sense. For example, she showed Gloria's love life in a short dance sequence late in the film. She often put The Glorias on the screen together.
Despite the extra long length, the film is worth the watch. I want a national holiday in Gloria Steinem's honor and in her name.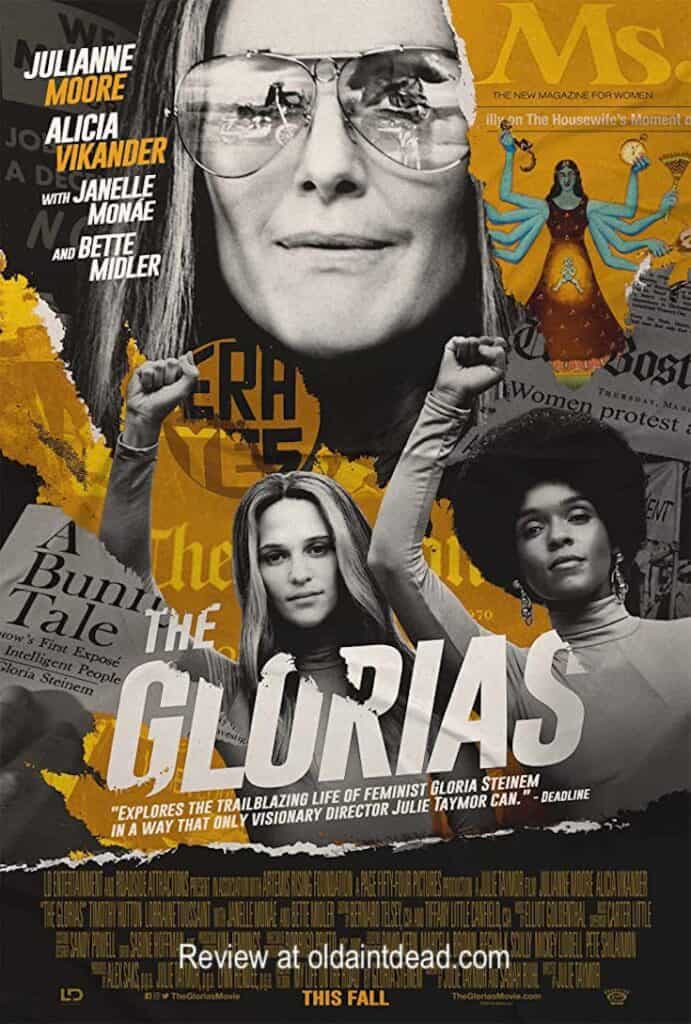 Take a look at the trailer.