The Mandalorian on Disney+ is part of the Star Wars universe. Many people wear the title Mandalorian. They are bounty hunters with a code that doesn't allow them to ever remove their helmets.
I know I'm late to the party with this series. My family assured me that The Mandalorian was good – they are all informed on the Star Wars universe down to the tiniest detail. And it was good, in a typically Star Wars way.
There were all the elements you'd expect. The fight between good and evil, space ships battling in outer space, cute robots and creatures of various kinds, heroic fighters and supportive women.
Pedro Pascal plays The Mandalorian. As the series begins he's working as a bounty hunter. We see what a skilled fighter he is and how he earns his money.
Carl Weathers plays Greef Karga, who hires The Mandalorian for various bounty hunting jobs. On one of his jobs, The Mandalorian retrieves a creature that everyone wants enough to start huge battles to get.
That creature is Baby Yoda. He can't talk yet but he already has powers. Everyone wants him. The Mandalorian decides to keep him and protect him.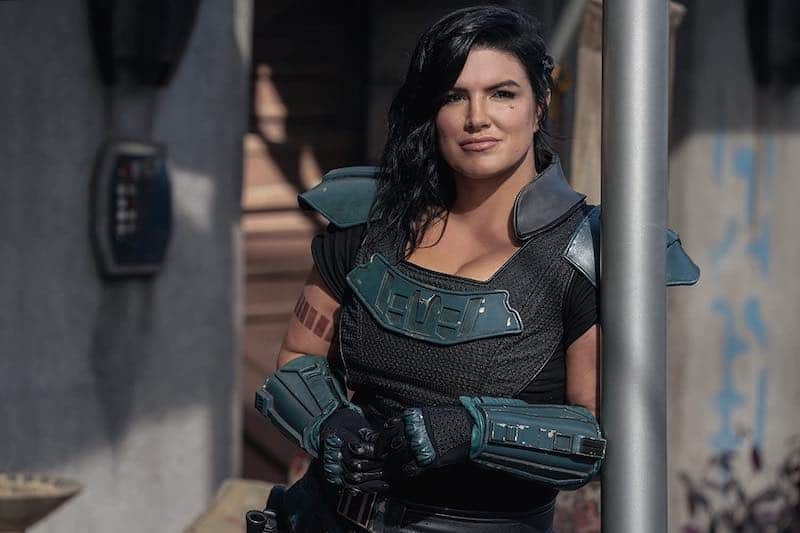 As he hides out with "the kid," as Baby Yoda is called, he runs into Cara Dune (Gina Carano). She's an outstanding fighter and joins him as he tries to protect the kid. The other good guys are Kuiil (voiced by Nick Nolte) and a IG-11 droid portrayed by Rio Hackford and Taika Waititi.
There were no women on the writing team. The only woman director, Deborah Chow, directed just 2 episodes. Perhaps it's odds like this that explain why Cara Dune isn't the heroine of her own series. She should be.
This small band of good guys have to fight off whole armies of storm troopers and the ultimate baddie, Moff Gideon (Giancarlo Esposito).
All the Star Wars material is available on Disney+. If you are a Star Wars fan you probably subscribed from the first minute. A new season of The Mandalorian will begin in October. So if you haven't yet been charmed by Baby Yoda, it's time to catch up!
Take a look at the trailer.
Are you a fan of this series? What did you think of the way it fits into the Star Wars universe?