Ghosts get stirred up in The Secret of Crickley Hall, a 2012 BBC horror series on Hulu and several other streamers. Suranne Jones stars, which means it must be watched.
Based on a novel by James Herbert, The Secret of Crickley Hall is spooky, atmospheric, and bursting with ghosts both living and dead. They have stories to tell.
Gabe (Tom Ellis) and Eve Caleigh (Suranne Jones) have 3 kids and busy lives. One day Eve takes their 5 year old son Cam (Elliot Kerley) to the park. She falls asleep momentarily on a park bench. When she wakes up Cam is gone.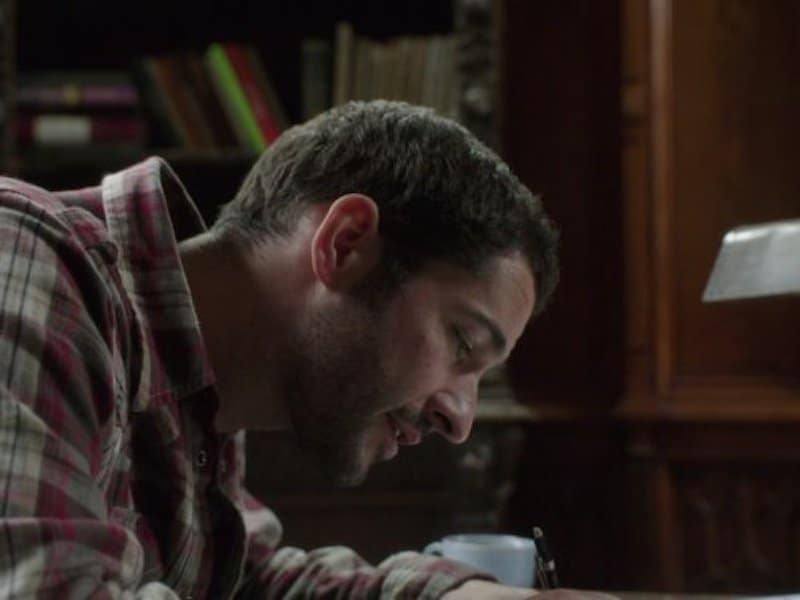 Eleven months later they still don't know where Cam is. Gabe takes a job that will take them away from home for a couple of months. He doesn't want them to be at home on the anniversary of Cam's disappearance. They pack up their teen Loren (Maisie Williams) and their youngest Cally (Pixie Davies) and move into a rental.
Crickley Hall is creepy. Especially the basement. Why Gabe would rent it is a mystery to me. As they move in, a parallel story from 1943 begins. It involves the very cruel brother and sister duo Gus (Douglas Henshall) and Magda Cribben (Sarah Smart). They ran an orphanage for children left homeless by the bombings in London. It was housed in Crickley Hall.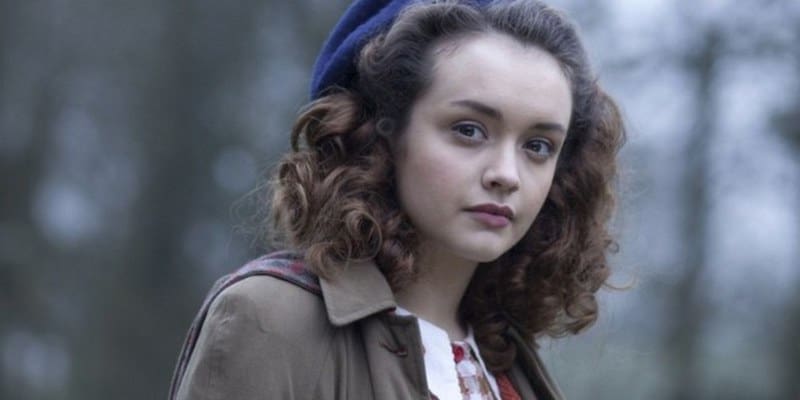 The orphanage hired a teacher named Nancy (Olivia Cooke). She quickly realized the children were treated horribly. They were starved, whipped, bullied, and threatened. Especially young Stefan (Kian Schmidt), a German Jew who somehow landed in an English orphanage. Nancy began a campaign to save the children.
There were numerous child actors in The Secret of Crickley Hall. They did a fantastic job, all of them. I thought Suranne Jones was terrific as a mother. Her relationship with her children was warm and close.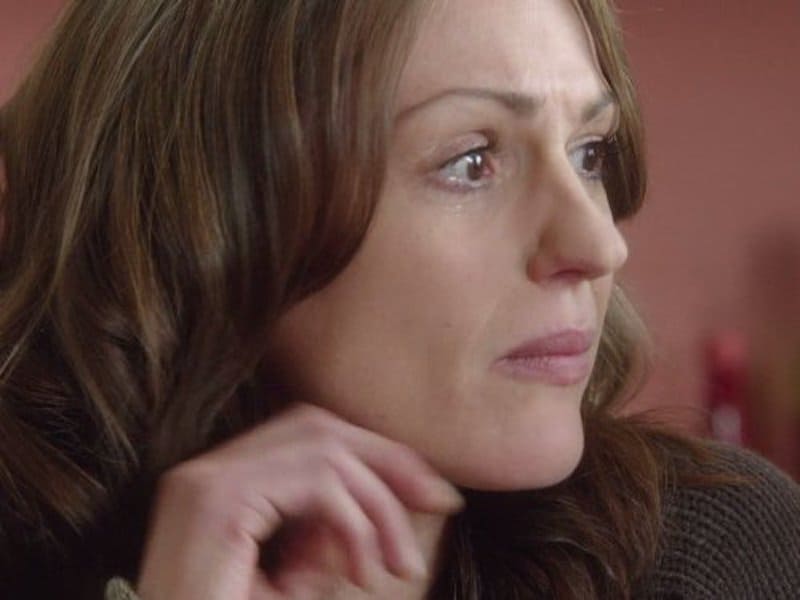 We go back and forth between modern day with Eve becoming more and more sure that Cam is speaking to her in this house, telling her he's alive. Ghostly goings on happen all the time. Little Cally can see it clearer than any of the adults. Gabe doesn't buy into the ghost idea, but Eve keeps insisting.
They learn all the children in the orphanage died in a flood in 1943. Eve begins investigating that.
They call in a psychic (Susan Lynch) and a paranormal expert (Donald Sumpter). They meet Percy Judd (David Warner in current times, Iain De Caestecker in 1943) who was in love with Nancy. The local reverend and other townspeople try to chase them away. They don't want to the story of the orphanage told.
It takes three hour-long episodes to tell the story. Eventually the characters and stories from the current time and 1943 come together. There are a few surprises, a few murders, a few ghostly messages from the beyond, and a resolution of sorts. However, I found the ending too cute and precious for a horror story.
Most of the the series was compelling and suspenseful. The cast was excellent and the setting was very, very spooky. As for the building used, according to Wikipedia, "Crickley Hall itself was filmed at Bowden Hall, Chapel-en-le-Frith, Derbyshire."
Have a look at the trailer.
If you watched this series, I'd love to know what you thought of it.