The Umbrella Academy is SO GOOD in season 2. The pacing is perfect – never a dull moment. The special effects are well done. The music is wonderful. The twists and surprises are always fresh and never expected. The actors are brilliant. From start to finish, season 2 is a joy and a delight.
Where in Dallas? Or should I say when?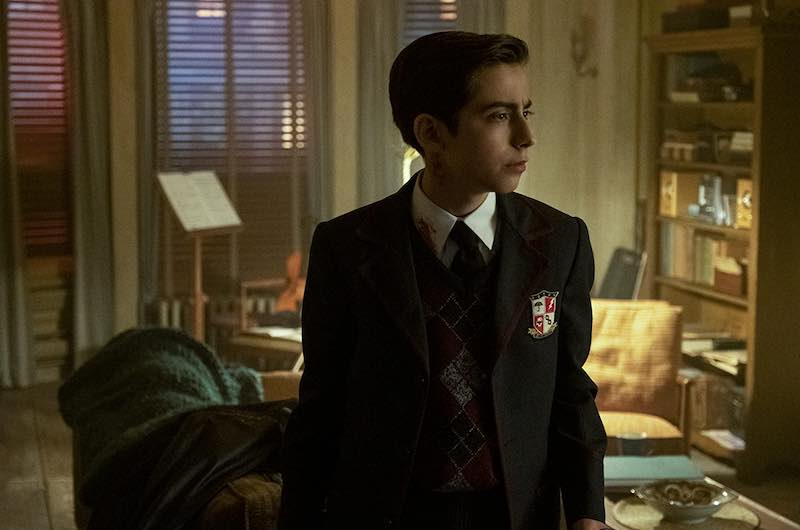 The Umbrella Academy begins in an alley in Dallas. It's the early 1960s, but not every member of the family landed on exactly the same date. Number Five (Aidan Gallagher) whisked them all from the apocalypse, but hasn't mastered the timeline quite yet.
The Dallas that Number Five lands in, just a few days after November 22, 1963, is in a full out nuclear war with Russia. Cripes, Number Five has to save the world from another apocalypse!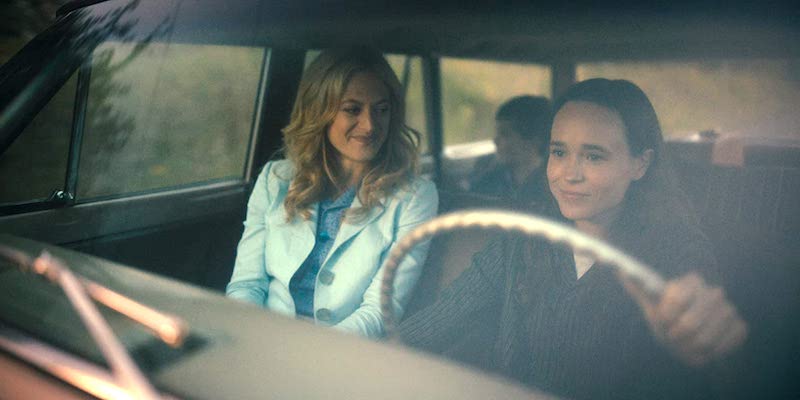 Vanya (Ellen Page) immediately is hit by a car when she pops into Dallas. The driver, Sissy (Marin Ireland), helps Vanya, who has no memory of anything. Sissy gives Vanya a job as live-in nanny for her autistic son Harlan (Justin Paul Kelly). Vanya and Harlan share a special bond.
With no memories, Vanya doesn't remember her traumatic childhood, or the rage that led her to break the moon into bits at the end of season 1. She's free to just be her natural self. As such, she gets to have a love story in season 2. Sissy is married to a man, but Vanya and Sissy fall in love.
By the time the Umbrella Academy family is back together and Vanya's memories return, Vanya and Sissy are truly in deep.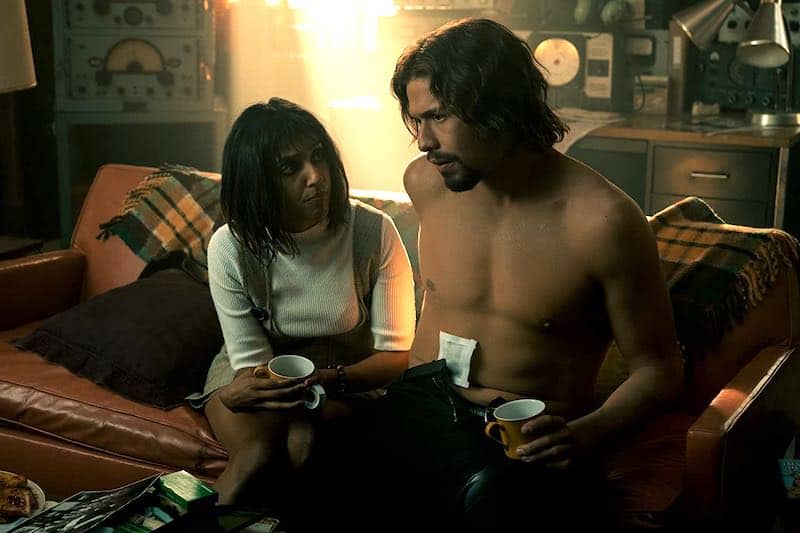 Diego (David Castañeda) arrives in Dallas just days before November 22, 1963. He starts stalking Lee Harvey Oswald in order to slice off his trigger finger so he can't shoot President Kennedy.
Diego gets arrested and thrown in the mental hospital for telling everyone something must be done to stop the President from being killed.
Diego meets Lila (Ritu Arya) while in the hospital. Diego also falls in love. He and Lila escape together. The relationship between them lasts throughout season 2, but changes in significant ways as we learn more about Lila. Lila is a terrific new character – I'm hoping to see her in season 3.
Diego meets the Hargreeves' mom, Grace (Jordan Claire Robbins). She's a real woman, not an AI, and she's in love with Sir Reginald Hargreeves (Colm Feore), who might be planning to shoot Kennedy.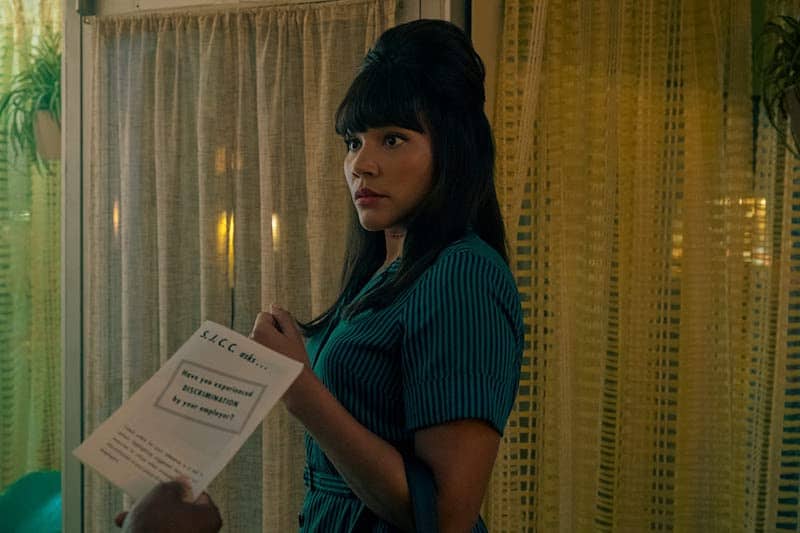 Allison (Emmy Raver-Lampman) thumps into Dallas to find herself unwelcome in whites only locations. She runs until she finds a black owned beauty shop, where she is safe.
She joins the community around the beauty shop and becomes an activist fighting for civil rights. She falls in love, too, with another activist, Ray (Yusuf Gatewood). They've been married almost a year when the members of the Umbrella Academy start to locate each other.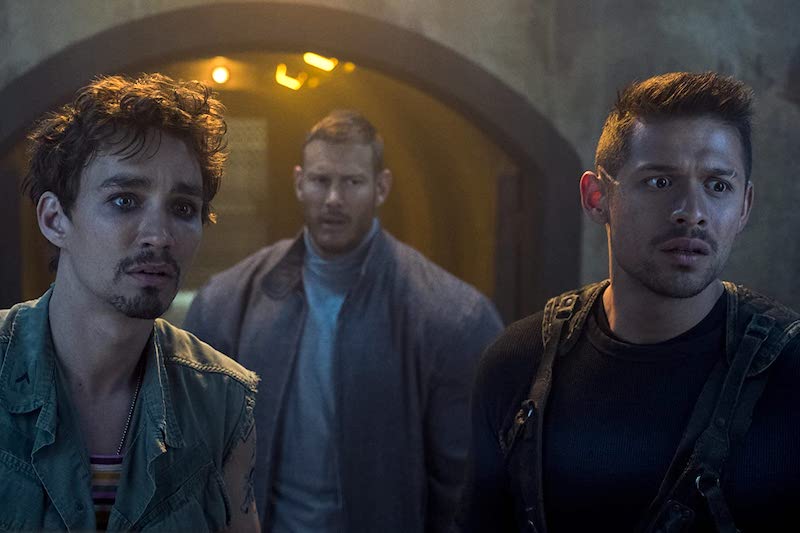 Klaus (Robert Sheehan) has a cult following. He wows them by quoting song lyrics from 90s pop tunes. Klaus can still talk to the ghost Ben (Justin H. Min). Klaus meets the man he fell in love with in Viet Nam. He tries to keep him from enlisting.
Ben falls in love with a member of Klaus's cult and chats with her by inhabiting Klaus's body. I enjoyed the special effects for this body snatching bit, and Robert Sheehan was amazing at it.
Luther (Tom Hopper) has a job as a bare knuckle boxer working for Jack Ruby. He thinks Jack Ruby is an okay guy and makes him a lot of money by suckering other fighters.
When Luther finds out Allison is married, he's pretty broken up about it.
All Here?
Okay. The gang's all in Dallas, and gathered into the same moment of the timeline because Number Five wants to prevent another apocalypse. It's just days before the Kennedy assassination.
They take over the eccentric Elliott's (Kevin Rankin) place, because it's next to the alley where they all landed in Dallas. They all have their own story arcs going and getting them to give that up to help Five save the world isn't easy. There's a lot of arguing during the business of making a plan.
Troublemakers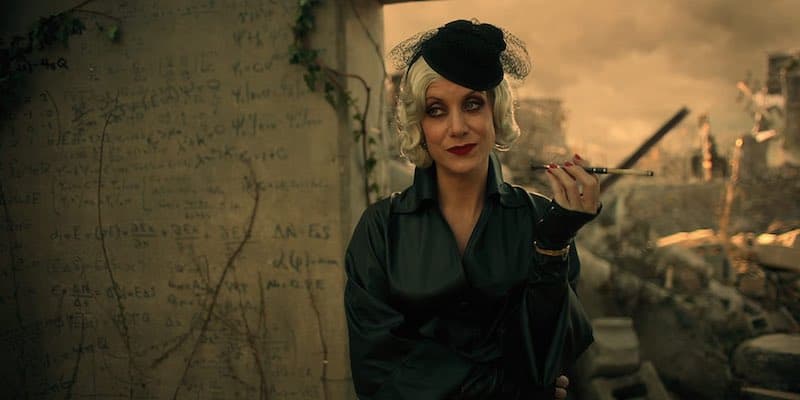 The Handler (Kate Walsh) only seemed dead at the end of season 1. She's back. And she's filled with ambition and a thirst for power. She uses it to manipulate the various members of the family and the commission in charge of the timeline.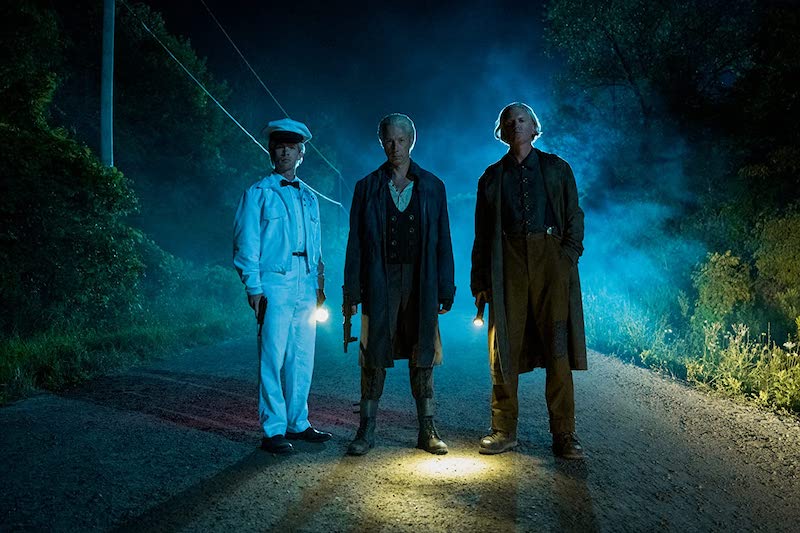 Other villains in season 2 included three brothers known as The Swedes: Kris Holden-Ried, Jason Bryden, and Tom Sinclair played them. These guys almost never spoke and attracted cats like flies on honey. They took over the job of attempting to kill various Hargreeves, depending on what The Handler needed at the time.
I loved seeing Kris Holden-Ried in this. He never said a word until episode 5 or 6 and then he mostly spoke Swedish.
The Swedes were dangerous but humorous. The scene in the sauna when The Handler came to give them orders and they all spoke Swedish while naked was funny.
Overall
As I mentioned in the opening paragraph, everything about season 2 of The Umbrella Academy hits 100% all the time. Season 1 had to introduce the characters and build the world. Season 2 just takes off running and never stops. The characters grow and the cast is superb, every single one.
This group of siblings were raised with abuse, derision, trauma, and a distinct lack of affection. I thought season 2's love stories were such an most important thematic element. The characters find someone who validates them as worthy of love. It was exactly what they needed. Especially Vanya, who was so mistreated and abused as a child.
The ending of the season and the pathway into a 3rd season gets us ready for another volume in the comic book material the series is based on.
Steve Blackman created the series. Women directors in season 2 were Amanda Marsalis and Ellen Kuras. Women directed at least 4 of the episodes.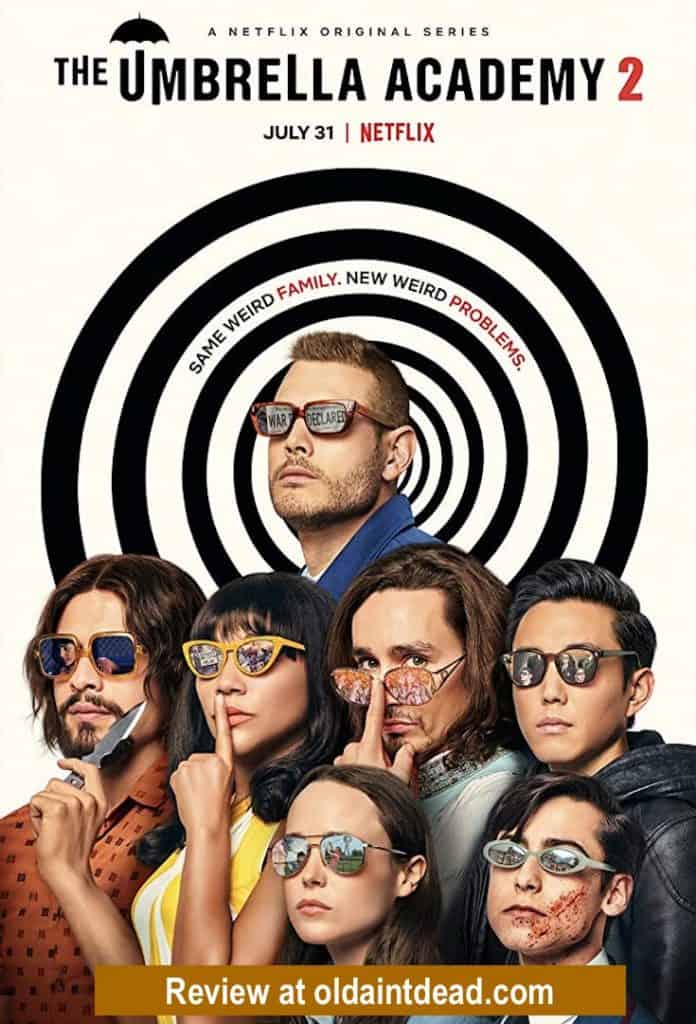 Here's a preview of the action.
Did you watch this yet? What did you think of it?