West Side Story reached streamers HBO Max and Disney+, which was my cue to watch it! Finally! I watched the original film version of West Side Story several times in theaters when Rita Moreno and I were both young women. I expect to see this 2021 version more than once as well. I do appreciate a musical.
The music is familiar but changed in many ways, the choreography and settings are all new, the story is still tragic. The updated parts work well. Steven Spielberg directed, using the original lyrics and music by Stephen Sondheim and Leonard Bernstein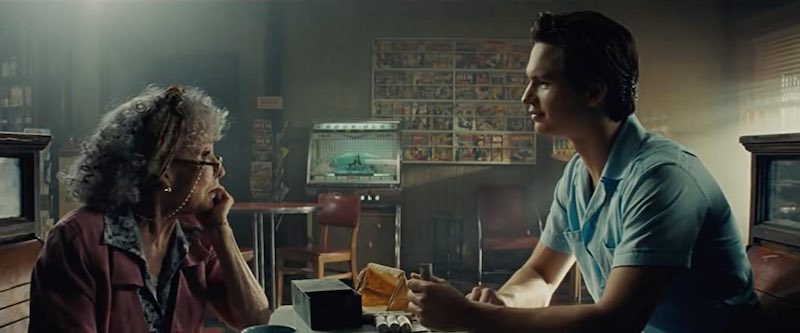 I especially appreciated the addition of the new part of Valentina for Rita Moreno. (Even through she could probably still do a credible job as Anita, because #EldersRock.) When a woman Rita Moreno's age sits alone in a darkened store with a senseless battle for turf raging outside her doors and sings,
"We'll find a new way of living
We'll find there's a way of forgiving
Somewhere . . .

Hold my hand and we're half way there
Hold my hand
And I'll take you there
Somehow
Someday, somewhere"

Stephen Sondheim / Leonard Bernstein
it has a particular poignant meaning that the lyrics don't imply when it's young lovers singing about being together.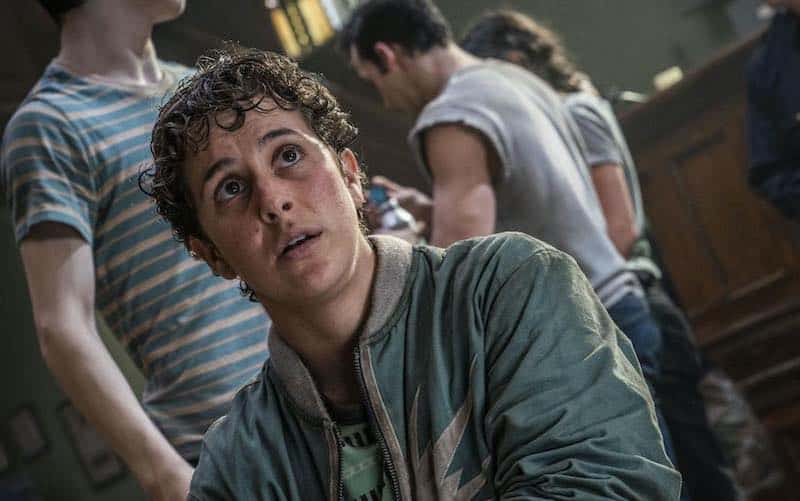 Another change I thought was appropriate was to make the "tomboy" character Anybodys into an openly trans character. Iris Menas did a great job with this part, which was essentially a small role. They made the most of the part.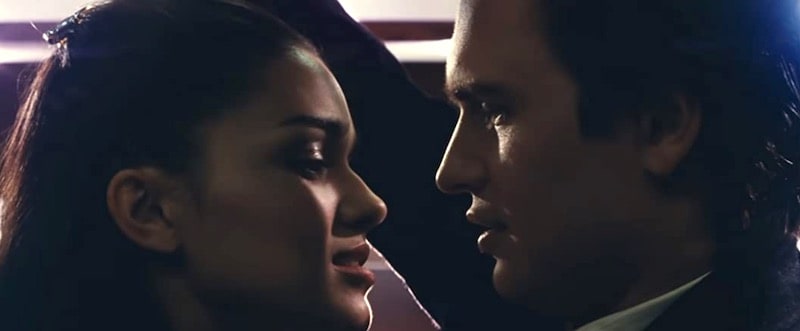 The lovers from the warring gangs of Jets and Sharks are played by first time actress Rachel Zegler as Maria with Ansel Elgort as Tony. She's Puerto Rican, he's a white Polish man who has already been in prison for almost killing someone in a gang battle.
Maria's brother Bernardo was played by David Alvarez, with a fabulous Ariana DeBose as Anita.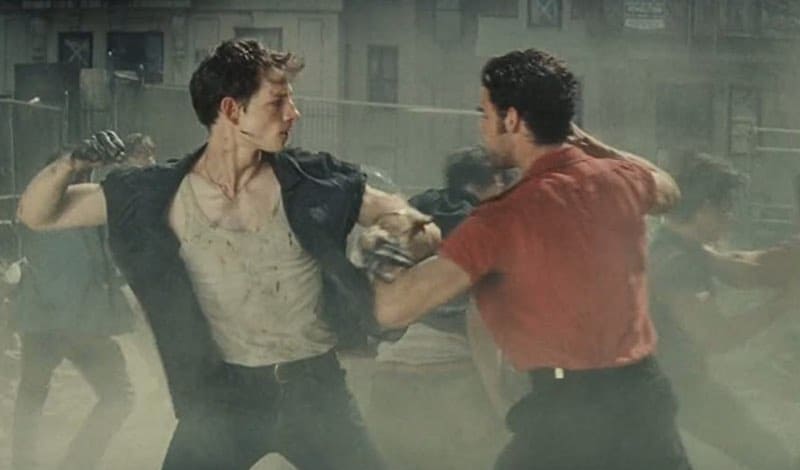 Mike Faist plays Riff, the leader of the white gang. When Tony and Maria fall in love, Riff and Bernardo feel it's necessary to have an all out rumble between the two gangs.
The sets, the choreography, the cinematography – all were beautifully done. The cinematography, especially, was sumptuous looking. The actors made the dancing and singing look perfectly normal. That's not always easy in a musical. This play, this movie, this music, has been a part of my life always. I'm so delighted to see an new version that lives up to the tradition of excellence West Side Story has always represented.
Watch it.