I so seldom watch children's movies, but I stumbled on Zootopia because of having guests in the house. I forget that children's movies are as much for adults as kids these days with jokes and a message for every age.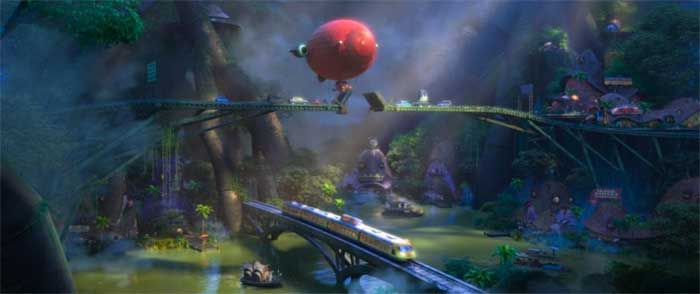 Zootopia itself bore a strong resemblance to Disneyland. I want to move there. It's a very cool, beautiful place. Can I go live in Zootopia? I'm a mammal. I should qualify.
This 2016 film is so topical in terms of issues. There are issues of "going savage" and returning to a wild persona, issues of trust between "species" such as rabbits and foxes, and issues of evil run amok in pursuit of political gain. It's also cute and really funny. There's an inspirational and instructional plot about striving and never giving up.
The film made jokes referencing other Disney movies. My biggest laugh was the DMV, which was run by sloths.
Idris Elba voiced the police chief and Jenny Slate voiced Bellweather, the assistant to the chief. Bellweather was a rather overly ambitions sheep and not to be trusted, so of course Judy Hopps trusted her immediately. Don't forget Shakira, who voiced a gazelle and provided some music.
All in all, the film was beautiful, charming, funny and delivered a great message. Really, what's not to like?