The other day I posted something about Supergirl on Twitter that I want to share here in hopes of expanding conversation about it. Fans expect a lot from this superhero, and I'm not sure we're getting it.
Something about #Supergirl is bugging me this year.

Why isn't Supergirl as strong as Superman? Why can the Worldkillers hurt her worse than she hurts them?

— OldAintDead (@OldAintDead) May 22, 2018
I don't understand why the series is going in this direction where #Supergirl appears weak and vulnerable.

It ain't right!

— OldAintDead (@OldAintDead) May 22, 2018
Yes, I have thoughts on the direction of the entire season 3 of Supergirl. This season Supergirl (Melissa Benoist) has faced a series of opponents collectively called Worldkillers. They regularly knock her down and beat her up, leaving her groaning in pain and unable to get up and fight. WTF?
The only reason a superhero from the planet Krypton should be so weak and vulnerable is because she's a woman. That other Kryptonian who flies around saving people isn't weak and vulnerable. But a woman is? I don't care if they found a way to justify her vulnerability in the story line – it shouldn't have happened in the first place.
It feels like they had a conversation in the writers room in which they decided that because Supergirl is, you know, a girl, she wouldn't be as strong as her super cousin over in Metropolis. Because he's a man.
That may not have happened, but that's what I keep thinking week after week as this season of unSuper Supergirl rolls by.
Supergirl isn't weak. Stop writing her that way.To make it even worse, the worldkillers who are bringing Supergirl to her knees this season are all women!
Women fighting women. Come on, really?
I want the creators of Supergirl – Ali Adler, Greg Berlanti, and Andrew Kreisberg – to raise their heads and say, "Supergirl is a super hero! Period. No sexist nonsense allowed in our show."
There are plenty of villains to choose from in the world of superheroes. Why bring in 3 women who are stronger than the one and only female superhero on television now? Supergirl isn't weak. Stop writing her that way.
Something else is bugging me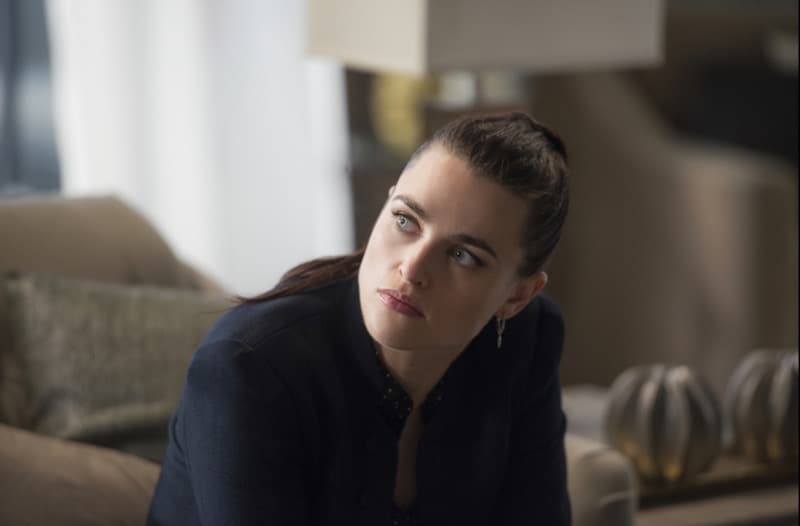 My other beef with this season is about Lena Luthor (Katie McGrath). Supergirl and Lena are having a fight. GIRL FIGHT! Another trope!
Kara isn't fighting with Lena. Lena's mad at Kara's super secret identity. And the super secret identity and Kara are both mystified about a solution. Cripes, a super hero who can't even untangle her own interpersonal relationships. A loser, apparently.
Supergirl should not be portrayed as a loser.
GIRL FIGHT! Another trope!Last season and early in season 3, the sexual chemistry between Kara and Lena was so off the charts that I think it scared the writers. They already had a gay character. (Right now she's out of action babysitting.) The gay bit is handled, right? No need to let Kara and Lena be more than friends.
Maybe viewers were so eager for more LGBTQ content that they read more into Lena and Kara than they were meant to. Maybe viewers don't know how to interpret friendship and friend love between two people of the same sex. I don't think that's the case, however.
It's especially hard to buy the "we're just friends" idea when Lena is supposed to be romantically attached to James Olsen (Mehcad Brooks), and her interactions with him contain NONE of the sizzle and sexual overtones she and Kara had.
So they concocted this girl fight to put distance between two characters they were determined not to let go anywhere near lesbianing.
Women fighting women. Come on, really?
And one more thing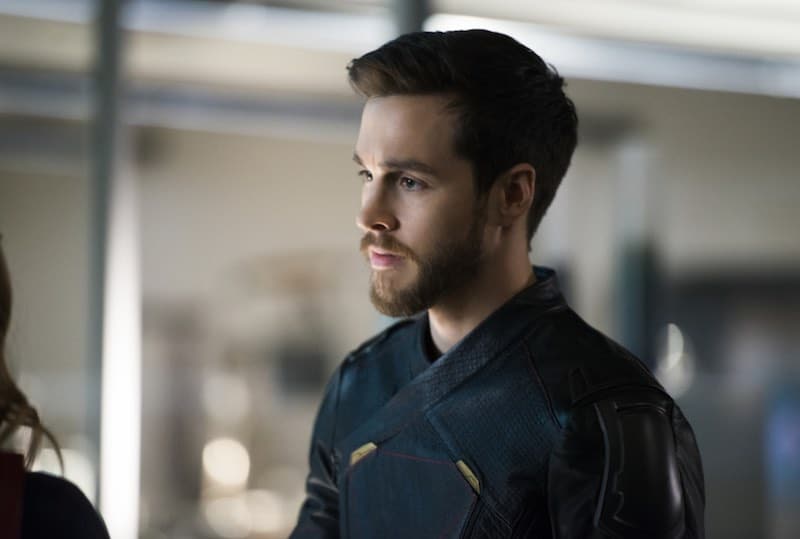 Why is Mon-El (Chris Wood) helping Supergirl, teaching Supergirl, and rescuing Supergirl? Why does she need a man to do those things for her? Isn't she the one who taught him how to be a hero when he first came to Earth?
Is Supergirl a freaking super hero or isn't she? Somehow season 3 is fuzzy on this issue and it should not be. I'm a big fan. I watch every episode. But, Supergirl, you are not making it easy.
If any of this has been bothering you, too, I'd love to discuss it more in the comments.