Skater Girl is the debut full length film from Manjari Makijany, who also co-wrote and produced the film. It's an inspiring tale about a girl who discovers skating and realizes her life doesn't have to be as life has always been in her village in India.
Skater Girl had some story elements that I consider problematic. Perhaps I'm over sensitive to the white savior aspect of the story. After all, it was written and directed by an Indian woman, who should know better than I what is acceptable storytelling about her country.
Jessica (Amy Maghera) arrives in a small village. She speaks Hindi fluently. She lives in England, but is half Indian. Her father was born in this village and she is searching for some clues about her history.
A low caste teen girl, Prerna (Rachel Saanchita Gupta), meets Jessica. She's burning with curiosity about this white looking English woman and asks her all kinds of questions. Jessica does the same and learns that Prerna isn't sure how old she is and doesn't go to school because she lacks a uniform.
Jessica's friend Erick (Jonathan Readwin) arrives for a visit and brings his skateboard with him. All the young people in the village, including Prerna, are fascinated by the idea of skating. Erick lets them try it out.
Before long, and without talking to any parents, Jessica is buying boxes of skateboards and passing them out. Kids are skating up and down the village streets, causing mayhem. She and Erick, neither of whom seem to need to work, revolutionize what's happening with the young people, including Prerna.
The town elders are upset. The kids are forbidden to skate in the village.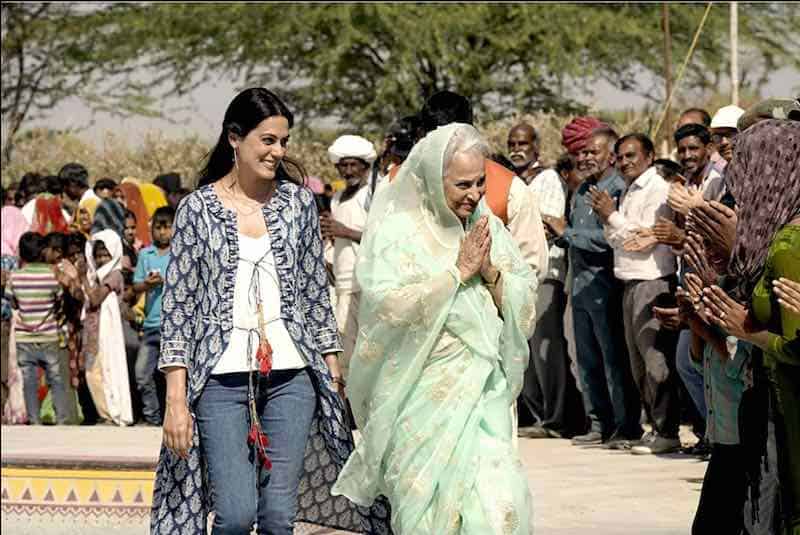 Jessica convinces the Maharani (Waheeda Rehman) to donate land for a skate park. She appeals to the Maharani based on the good it will do the girls of the village. Seemingly without any source of money, a group of skaters appear from around the world to dig, build, pour concrete, and paint a new skate park.
Soon skaters from all over India are there for a championship competition. Prerna worked hard to be ready to compete, but her father decided to marry off his disobedient daughter. Her wedding day was the same day as the competition. In the final act of the story we see the conflict between the patriarchal life in the village vs the freedom and courage Prerna learned as a skater.
I don't want to recommend this one 100% because I'm not 100% convinced about it. But it is an inspiring story of sports helping a young woman find herself and very appealing from that viewpoint.
The end credits mention that the Desert Dolphin Skatepark built for the film is Rajasthan's first and one of India's largest skate parks. It is still in use.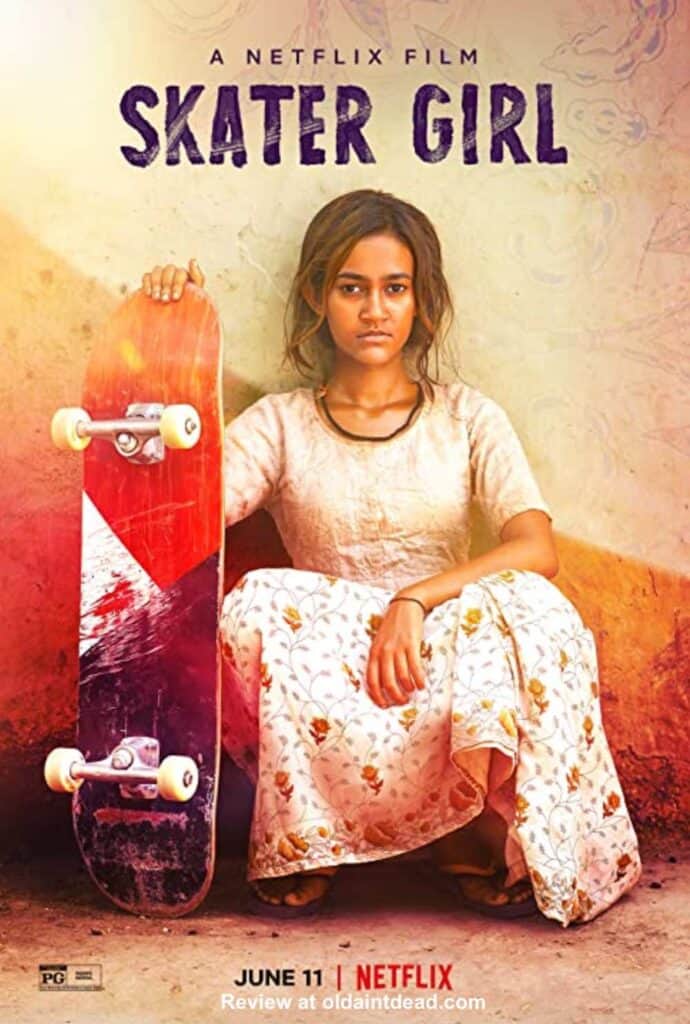 Take a look at the trailer.