Slumberland tells a wildly imaginative story about a girl's journey through dreamland in search of love and family. When Nemo's (Marlow Barkley) father dies, she turns to dreams to help her find her way.
Slumberland looks amazing. The whole thing must have been made with a green screen. Kudos to young actress Marlow Barkley for making it look real. It's an Everything Everywhere All at Once movie for the PG crowd – it's wild.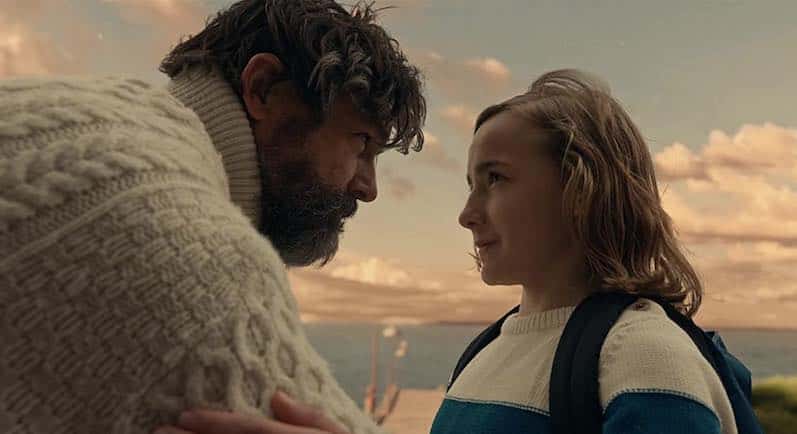 Nemo and her dad (Kyle Chandler) live in a lighthouse. They do everything together. Every night he tells her stories about his adventures with Flip. Nemo has vivid dreams about his stories. She's always accompanied by her stuffed pig, called Pig, who comes alive in her dreams.
Nemo's dad is called out in a storm to help at sea and he never comes back.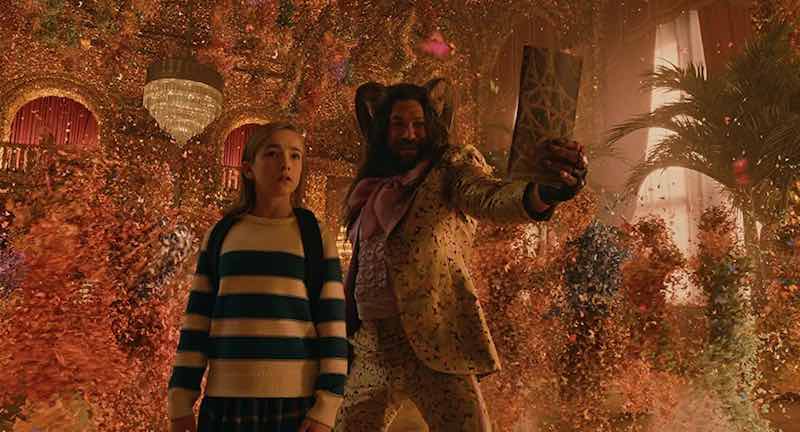 Flip (Jason Momoa) appears in Nemo's dreams. He's after a map. The map will lead him to some pearls that will help him wake up.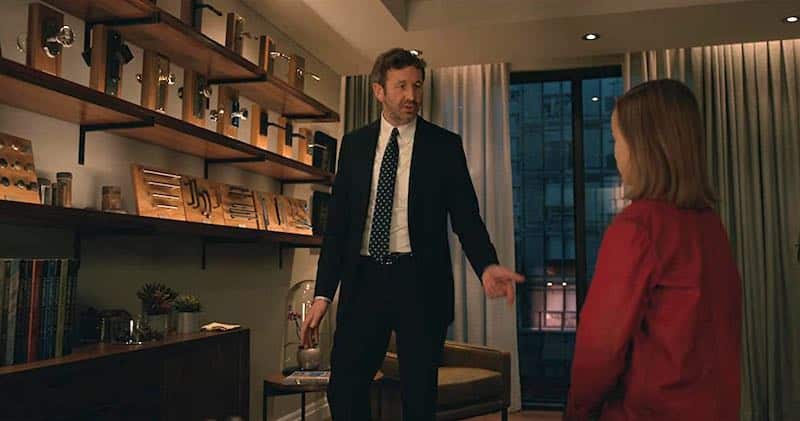 Meantime, in her waking life, Nemo is shipped off to the city to live with her Uncle Philip (Chris O'Dowd), a man she's never met. He makes doorknobs for a living.
Philip puts her in a school led by Ms. Arya (India de Beaufort). The school is odd, the kids are odd. Nemo quickly finds a hideout in the basement where she can sleep and search for her dad in her dreamworld.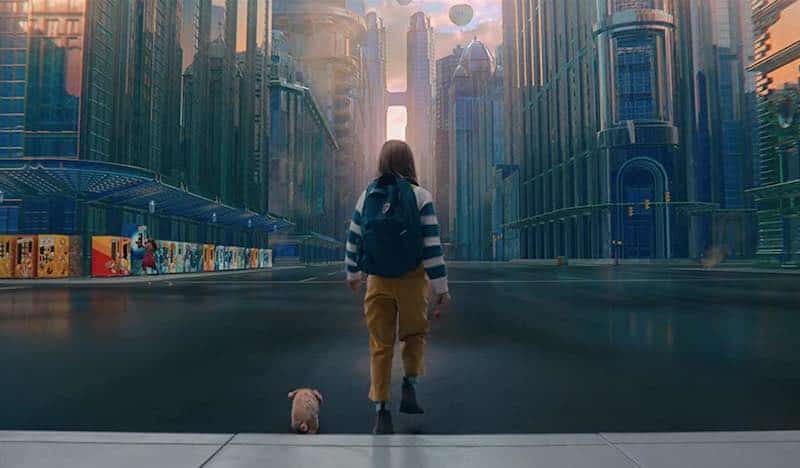 Flip, who is an absolute wild man, tells Nemo that they must travel through other people's dreams. He promises she will find her dad again. The map shows the doorway out of one dream into the next one and the next one. Getting through enough dreams (and nightmares) will lead them to the pearls.
Hindering their progress through various crazy dreams is Agent Green (Weruche Opia). She's trying to capture Flip. There's also a smoke monster representing nightmares that threaten them at every point.
The story jumps back and forth between dreams and reality as Nemo tries to figure out how to live without the father she misses so terribly. Because this is basically a kids' movie, the story reaches a heartfelt and sweet conclusion. But there's plenty of adventure before the end.
The film has a great cast. Jason Momoa in particular is having a really good time. The crew making the visual effects are the secret sauce making this movie sing. It's visually stunning and a fun ride. It might be too intense for younger kids, but the happy ending makes up for some of the stranger stuff along the way.
The film is streaming on Netflix.