"Summer of Soul (…Or, When the Revolution Could Not Be Televised) is a feature documentary about the legendary 1969 Harlem Cultural Festival which celebrated African American music and culture, and promoted Black pride and unity." -IMDb
Summer of Soul (…Or, When the Revolution Could Not Be Televised) is more than a concert documentary. It's about a defining moment in Black music, history, and pride. It's one of the most powerful and important films I've seen in a long time. I hope everyone watches it. It's in theaters and streaming on Hulu.
1969 was an important year. Many world-shattering and revolutionary things happened in the late 60s. In 1969 I was aware that men landed on the moon. I was aware that Woodstock was an important cultural event. I was not aware of what was happening in Harlem when thousands of black and brown people gathered in a park to hear music that was a revolution in itself.
The film footage of this festival would sit in a basement for 50 years. Rolling Stone has a good summary of how the films were presented to director Ahmir "Questlove" Thompson and how the documentary came to be.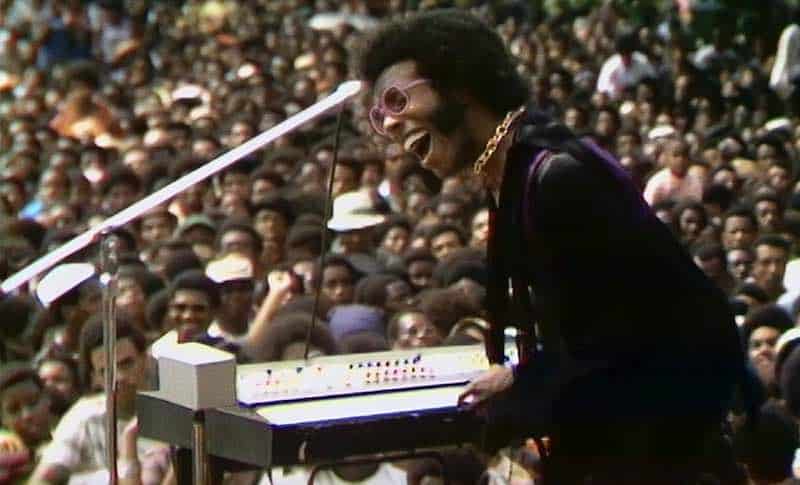 One of my big revelations was how much Sly and the Family Stone reminded me of Prince. I noticed this just before a voice over named him a "proto Prince." I was also fascinated by his band because he was promoting racial and gender equality in a way that was unheard of at the time.
The list of performers is amazing: Stevie Wonder, Nina Simone, Mahalia Jackson, Gladys Knight and the Pips, B.B. King, The 5th Dimension, Abbey Lincoln, Max Roach, The Staples Singers, Hugh Masekela, Sly and the Family Stone, The Chambers Brothers, Herbie Mann, Mongo Santamaria, Ray Barretto, and The Edwin Hawkins Singers. There may be others I missed. In addition, people like the Rev. Jesse Jackson were there.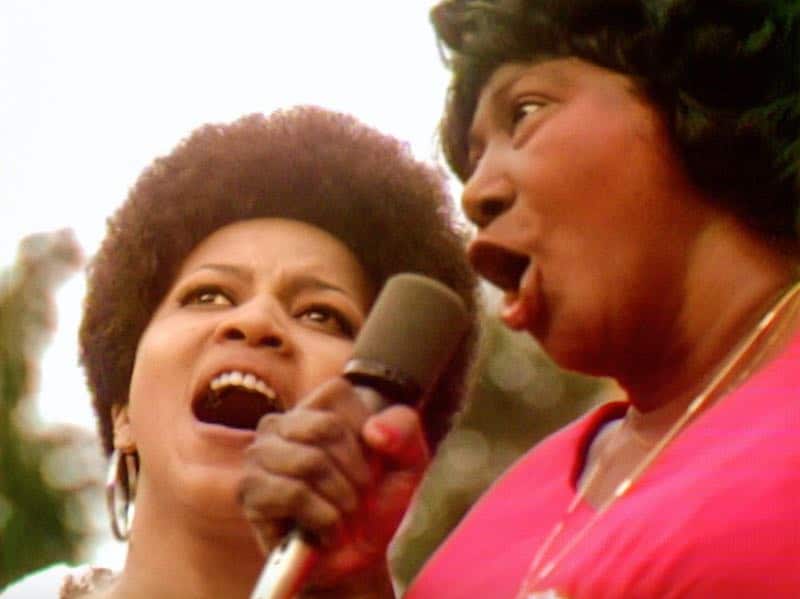 The music showcased was not all familiar, although there were some hits everyone knows. Lesser known songs were used, too. The thing that made it powerful was the way this week of concerts was connected to what was happening in the USA and around the world at that time. It was Black Lives Matter before Black Lives Matter. It was Woodstock before Woodstock. It was revolution and revolutionary. It was thrilling and enlightening.
For people like myself who grew up in a white America where Black stories were erased, this documentary will bring you information you should have know all along. I've watched two documentaries about Nina Simone, but her appearance on this stage tells you more about why she was a powerful voice and important activist than both those films together.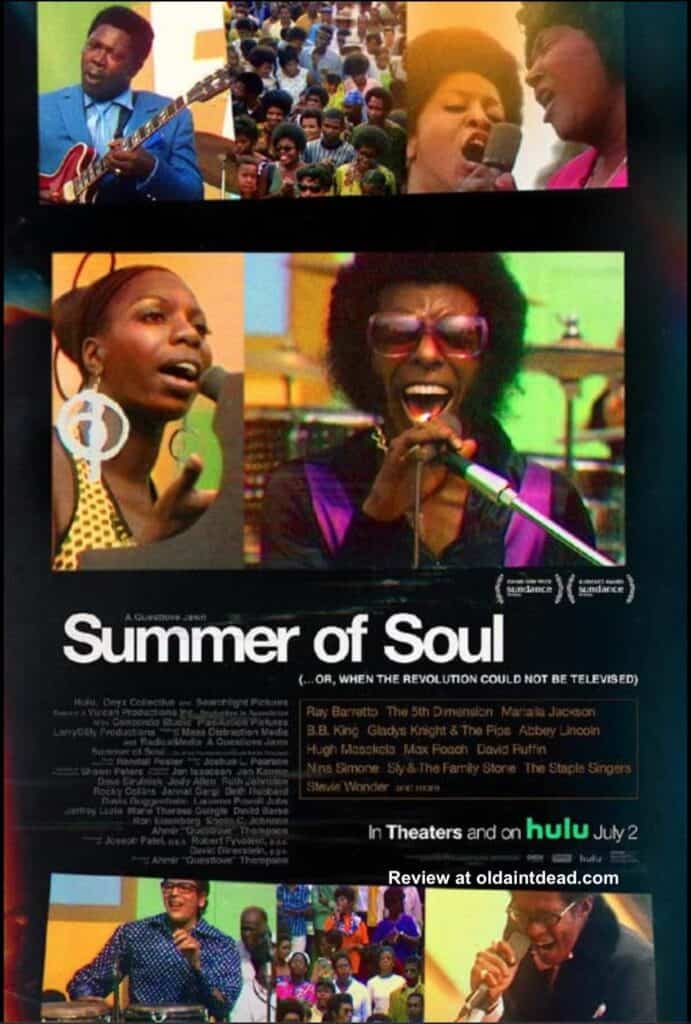 Here's the trailer.
If you watch this documentary, please share your reaction.