The L Word: Generation Q is trying to take the fans, who are mostly kicking and screaming, in a new direction that doesn't include the iconic lesbian couple Bette (Jennifer Beals) and Tina (Laurel Holloman). We are three episodes into season 3 and things are changing.
When The L Word: Generation Q started, the avowed purpose was to bring the audience a new set of younger characters to care about and love. The original cast members Jennifer Beals, Leisha Hailey (who plays Alice) and Kate Moennig (who plays Shane) would produce and also have parts. But they would be surrounded by a mob of younger characters who were supposed to grab the affections of the audience.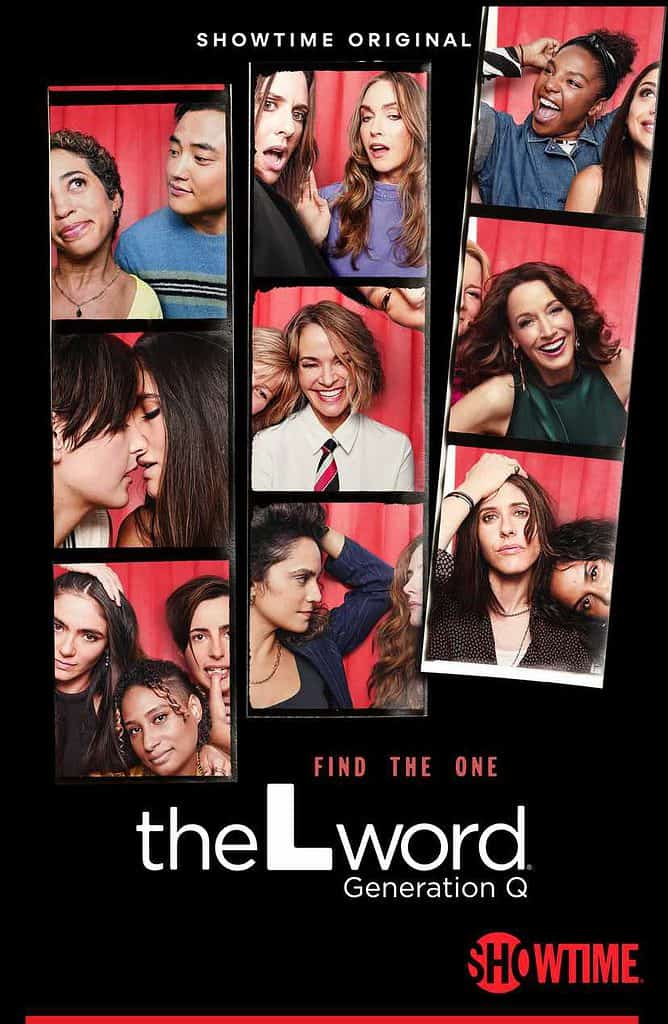 It turns out the new characters were engaging, but the fans were still obsessed with the Bette and Tina relationship. Laurel Holloman was long gone from acting and had a busy new career in art, but she came back in a limited number of episodes. Then in season 3, the first two episodes were devoted to getting Bette and Tina back together. They ran off to Toronto at the end of episode 2. We know they are coming back in episodes 9 and 10 for the Tibette wedding, the endgame fans have long awaited.
That means 6 episodes, 3-8, will be Tibette free. Which means fans are going to have to engage with the young folks whether they want to or not.
In episode 3, "Quiz Show," the guest list included Rosie O'Donnell, Margaret Cho, Joey Lauren Adams, and Kehlani. It takes a lot of iconic lesbian mainstays to compensate for the missing Bette and Tina!
And what are the Generation Q folks doing?
They had new drama with Angie (Jordan Hull) who is a college student now. Gigi (Sepideh Moafi) and Dani (Arienne Mandi) had all sorts of drama in their relationship. Shane and Tess (Jamie Clayton) had plenty of conflict, complicated by the fact that Shane can't stop being Shane.
Sophie (Rosanny Zayas) and Sarah (Jacqueline Toboni) have this thing going on that seems hopelessly impossible to me. Micah (Leo Sheng) and Maribel (Jillian Mercado) are talking about having a baby together.
The younger generation have plenty of drama. Oh, the drama. The question is, will fans adopt this reality with no Jennifer Beals in it as something they will support and stick with?
I've always loved The L Word because it was completely women-centric. But, I have to be honest, Bette Porter is my person.
Even without Jennifer Beals, I'll probably keep watching. I'd watch new seasons if more are okayed, too. I'm not going to give up on a series that's mostly women. But, damn, it's just not going to feel right without her.