The Lost King is based on a true story about a British woman named Philippa Langley who became obsessed with finding the 500 year old grave of King Richard III (1452-1485). Sally Hawkins plays Philippa Langley with verve and enthusiasm.
The Lost King adds a bit of magic to the story in two ways. Philippa's intuition (her feelings) lead her to the exact spot where Richard III's bones lay. Her feelings for the lost king are so predominant in the story, it's like the song "What a feeling" was written for this movie instead of Flashdance.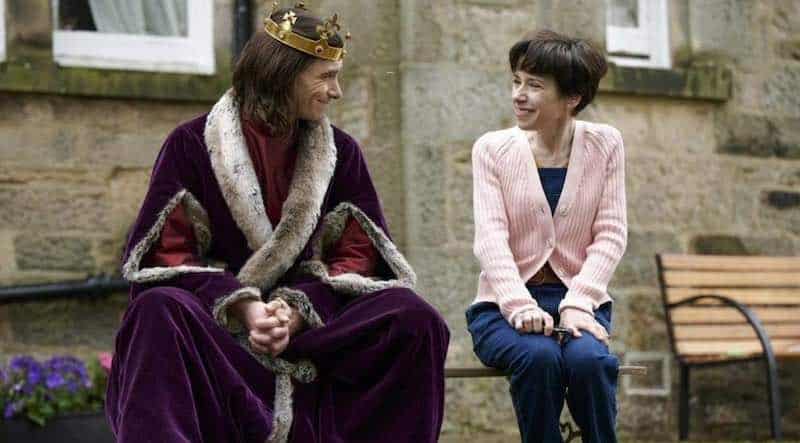 The second bit of magic is Richard III's (Harry Lloyd) presence and assistance in the search – at least he's there in Philippa's mind.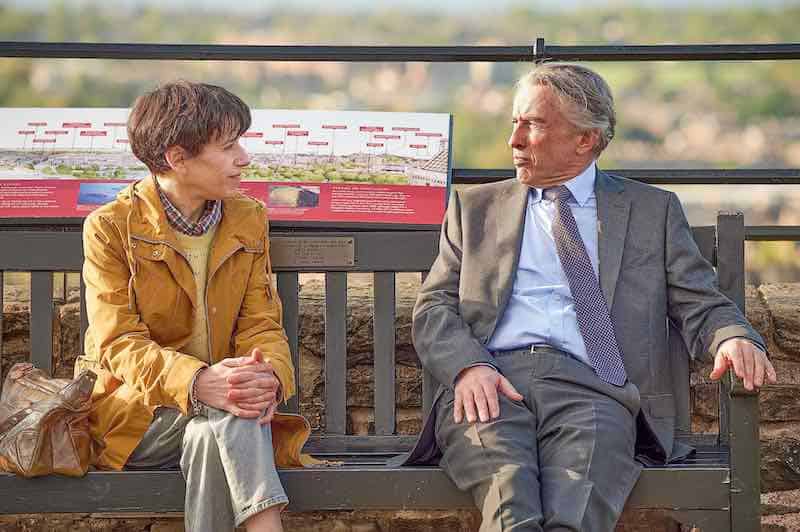 But let's back up to explain the facts in the case. Philippa was a divorced mom with two sons. Her former husband, John (Steve Coogan, who co-wrote the script), was around a lot. Philippa had a chronic illness and a job where she was unappreciated.
She took her son to a performance of Shakespeare's Richard III. (The king was played by Harry Lloyd in the play.) In the play, Richard III is portrayed as a humpbacked, evil usurper who murdered his way to the throne.
The play really caught Philippa's mind and imagination. She bought every book about the king she could find and started researching him. Several of the books debunked Shakespeare's version of events and offered clues about what might have really happened to the king.
Philippa joined a group of amateur historians who met in pub to talk about Richard III. Through them she met some biographers and historians. She started running about the country looking for clues.
The clues were out there. But no one had put them all together and taken action before. Philippa took action. Her piecing together the clues is interesting and mysterious and gives the film its momentum.
She found what she believed was the spot. She went to a former academic from the University of Leicester to help her excavate a car park where she was sure the bones would be found. She raised money, got help, made it happen.
The academics at the University of Leicester tried to steal the glory away from her, but she was the person who found Richard III. Whether by magic or by clever detective work, she did it. Not only that, she restored his reputation as a legitimate king and made sure he received a proper burial.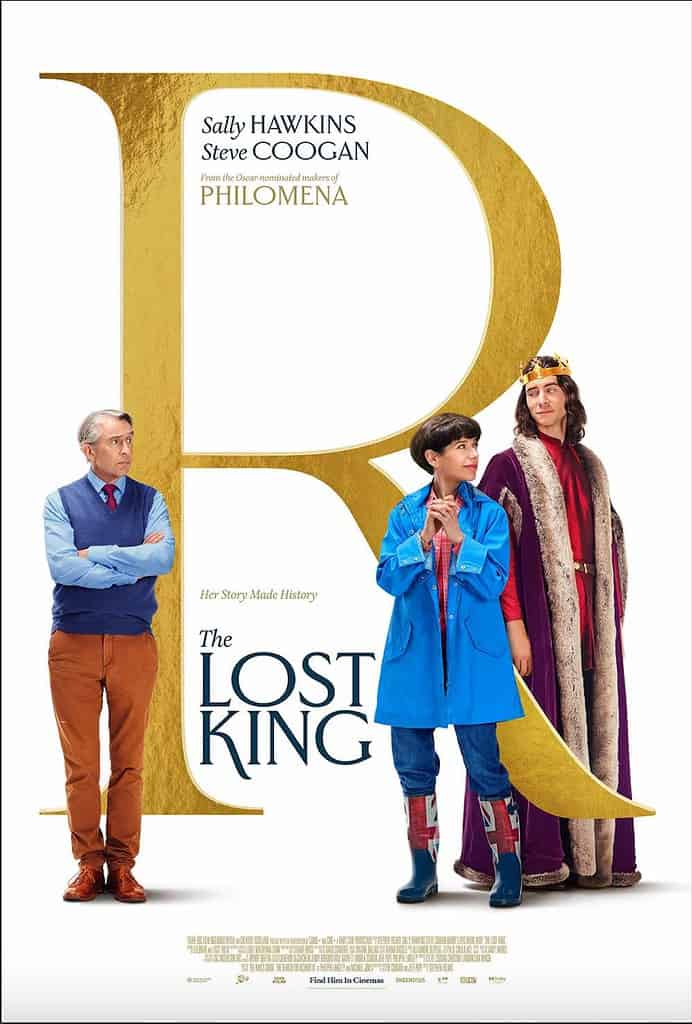 I've never understood the Brits fascination with the history of their royals, but it does make for entertaining storytelling. This movie was directed by Stephen Frears, based on the book by Philippa Langley "The King's Grave: The Search for Richard III."
You can see the film on AMC+ or rent it from Prime Video. It's a BBC production, so it might be available there as well.